OLE MISS
O Canada: Ole Miss picks up second transfer player from north of the border
Ole Miss is located in the deep south, but this fall, they're going to have some players from north of the border.
After landing transfer DE Tavius Robinson a couple of weeks ago, a second Canadian player has announced he's transferring to Lane Kiffin's program.
As you can see below, University of Calgary CB Deane Leonard took to Twitter to say he was heading to Ole Miss:
100% Comitted @OleMissFB @CoachCPartridge @27TBuck pic.twitter.com/w2dWcqMuxS

— Deane Leonard (@deaneleonard9) July 8, 2020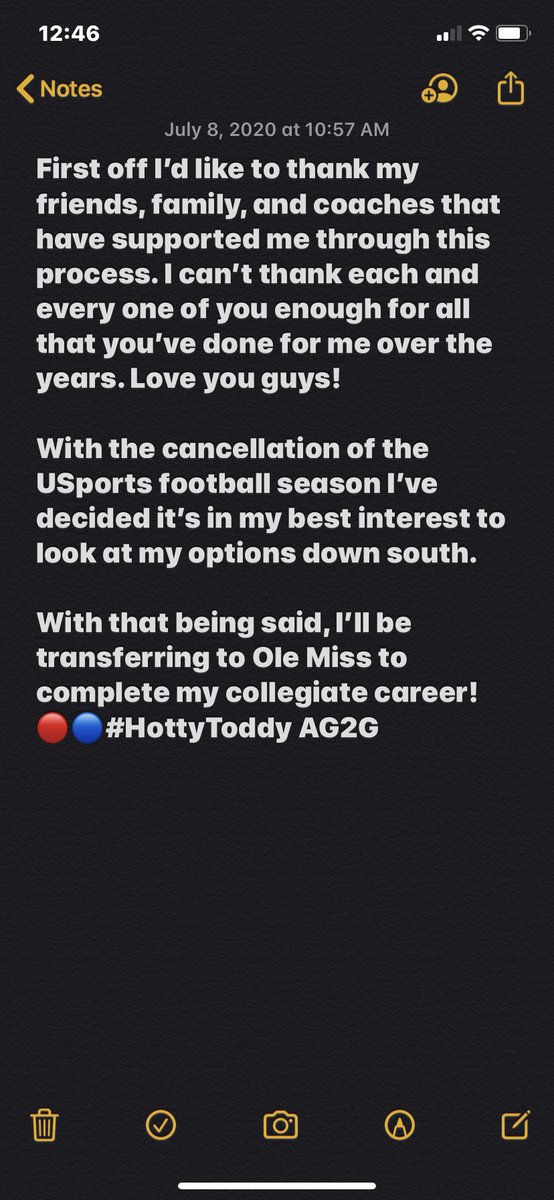 Per a 247Sports report, Leonard is expected to be immediately eligible in 2020 for the Rebels.
Leonard proved himself to be a ballhawk for Calgary last season, recording 42 tackles and snagging 4 interceptions. What role he carves out for himself on the Rebels' defense remains to be seen.