OLE MISS
Ole Miss lands commitment from local kicker for 2021 class
The Ole Miss Rebels already have 13 players in their 2020 recruiting class, but on Wednesday, they picked up player No. 2 for their 2021 class.
They didn't have to go far to land this commitment, as he is a native of Oxford, playing for Oxford High School.
As you can see below, kicker Jack Tannehill announced via Twitter that he was committing to coach Matt Luke and the Rebels on Wednesday evening:
https://twitter.com/jackrtannehill/status/1138913266053406720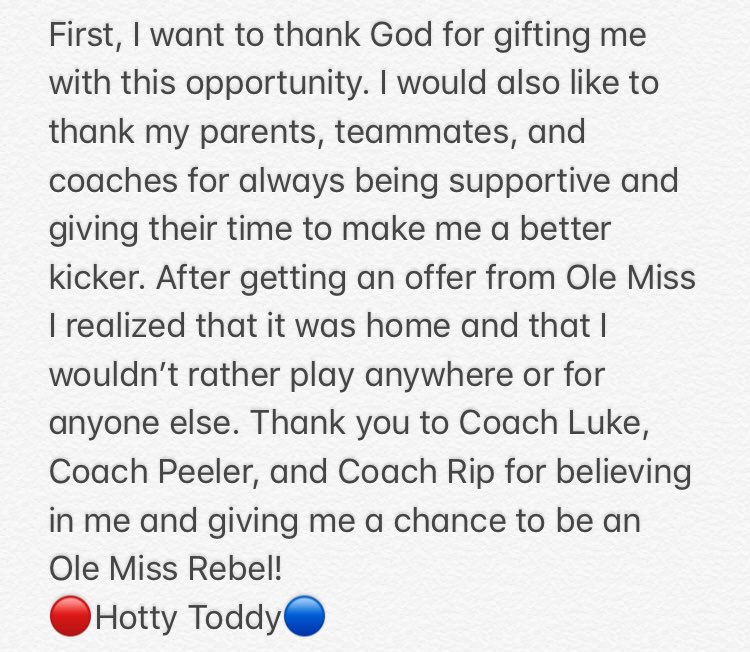 Tannehill has not yet been rated by any of the major recruiting services, so he doesn't have a star ranking as of now.
The Rebels now have two players in their 2021 recruiting class, which currently ranks No. 21 in the nation and No. 6 in the SEC, per 247Sports.
Below, check out some of Tannehill's high school highlights, courtesy of Hudl: