OLE MISS
Ole Miss suffers first decommitment since Lane Kiffin was hired
The Ole Miss Rebels finalized a deal with Lane Kiffin to be their new head coach this week.
Now, they've suffered their first decommitment of the Kiffin era, and it was 2021 3-star WR Cameron Wright.
As you can see below, the South Panola High School receiver announced that he was pursuing a major not offered at Ole Miss:
https://twitter.com/FadeEmUpCam/status/1204216499919036416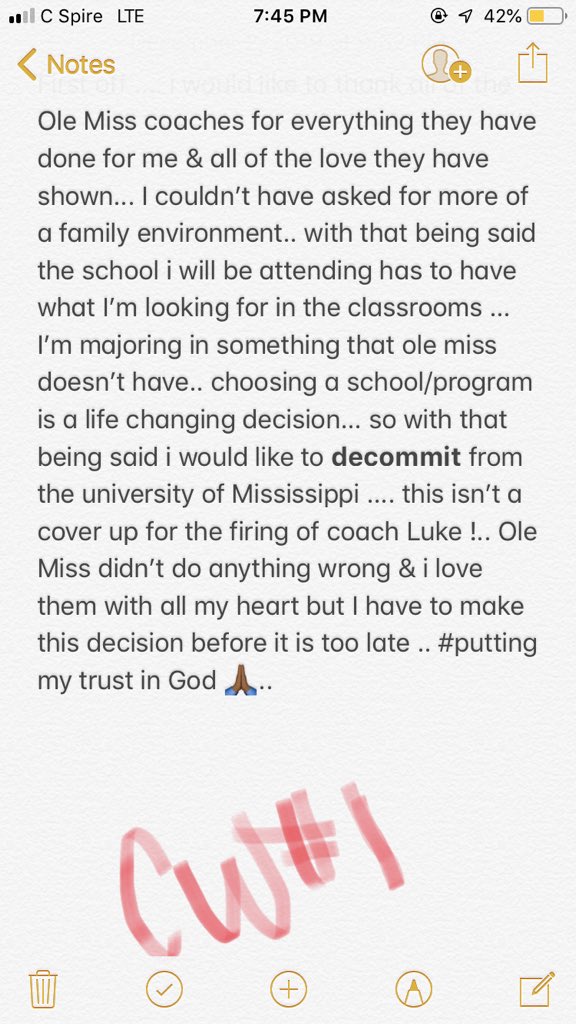 According to the 247Sports composite rankings, Wright is the No. 112 wide receiver in the class of 2021 and the No. 14 overall recruit from the state of Mississippi.
The Ole Miss 2021 class is now down to 4 players. Prior to Wright's decommitment, the class ranked No. 15 in the nation and No. 4 in the SEC, per 247Sports.