OLE MISS
Mississippi schools launch 'Stronger Together' initiative, plan to wear new logo to support movement
Changes continue to be made in the state of Mississippi as the colleges and universities from the state have announced an initiative in support of togetherness, diversity and equality.
The initiative is called "Stronger Together" and is being supported by Alcorn State, Belhaven University, Delta State, Jackson State, Millsaps College, Mississippi College, Mississippi State, Ole Miss, Southern Miss, Mississippi University for Women, Mississippi Valley State, Rust College and Tougaloo College.
The purpose of the campaign is an avenue for the schools to promote social justice and racial equality through advocacy, awareness and education.
"We are proud of the 'Stronger Together' initiative and excited about the positive impact it will have on our athletic department and student-athlete experience," said MSU Director of Athletics John Cohen said in a released statement. "The development of this initiative is a testament to many institutions across Mississippi coming together with a shared vision and commitment to supporting our student-athletes."
In addition to this news, these schools plan to wear "Stronger Together" logos for their upcoming sports seasons.
Here is what the Mississippi State "Stronger Together" logo will look like: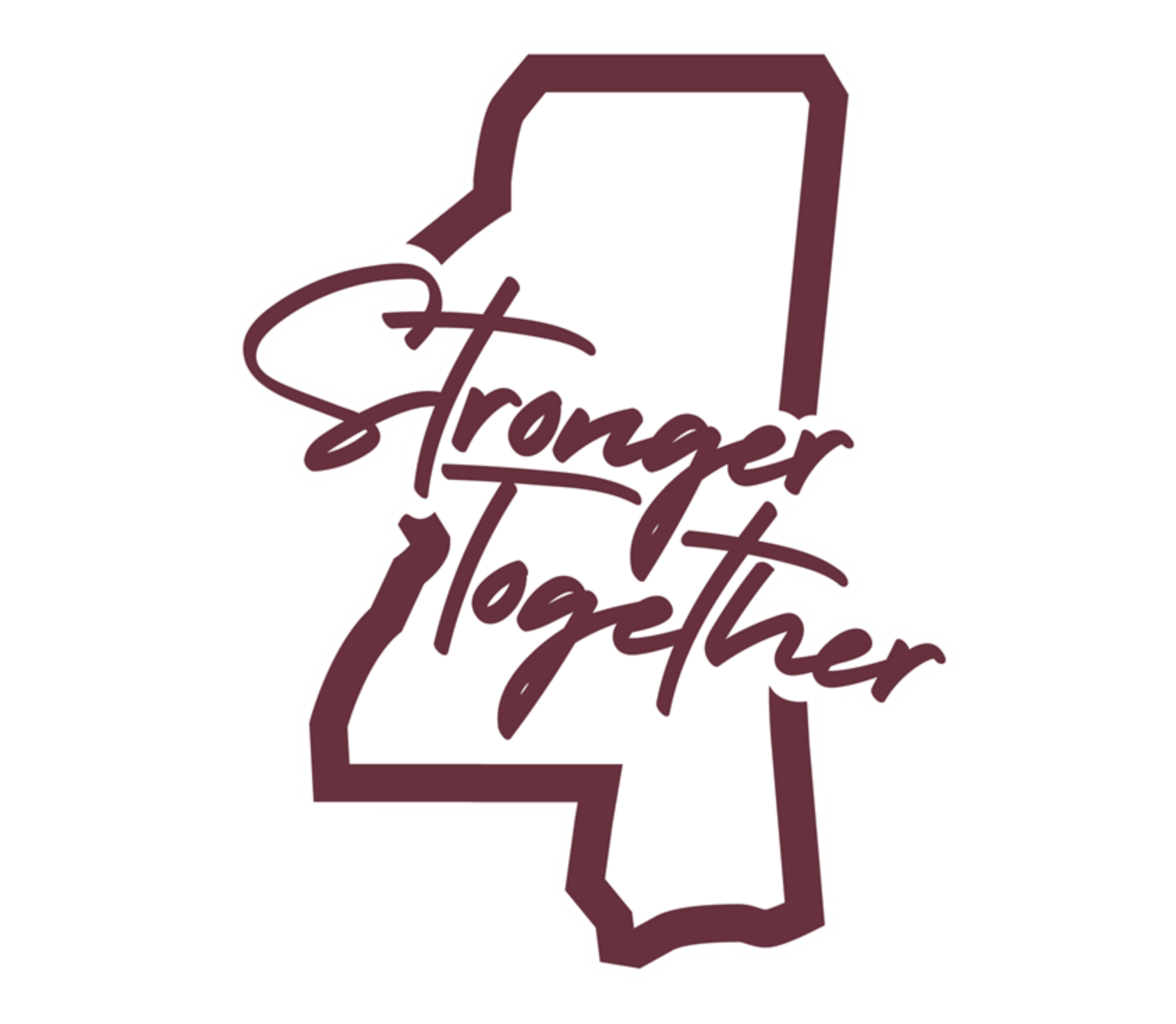 Here is a look at all the state's "Stronger Together" logos that will be seen across the state of Mississippi in the weeks to come: