OLE MISS
Wild details emerge, including incredible mugshot following Chad Kelly's recent arrest
Just when it seemed like former Ole Miss QB Chad Kelly was going to start getting more game action for the Denver Broncos, he was arrested and charged with first-degree criminal trespassing on Tuesday morning.
This afternoon, more details have been released regarding the incident, and it doesn't look good for the former Mr. Irrelevant.
It appears that, after Von Miller's players-only Halloween party, Kelly walked into the living room of someone else's house and sat on the couch. The man of the house then started hitting Kelly with an aluminum vacuum tube until he left:
Here is the full arrest affidavit from the Englewood PD on the incident involving Chad Kelly: pic.twitter.com/e2JdiEmRIa

— Ryan Koenigsberg (@RyanKoenigsberg) October 23, 2018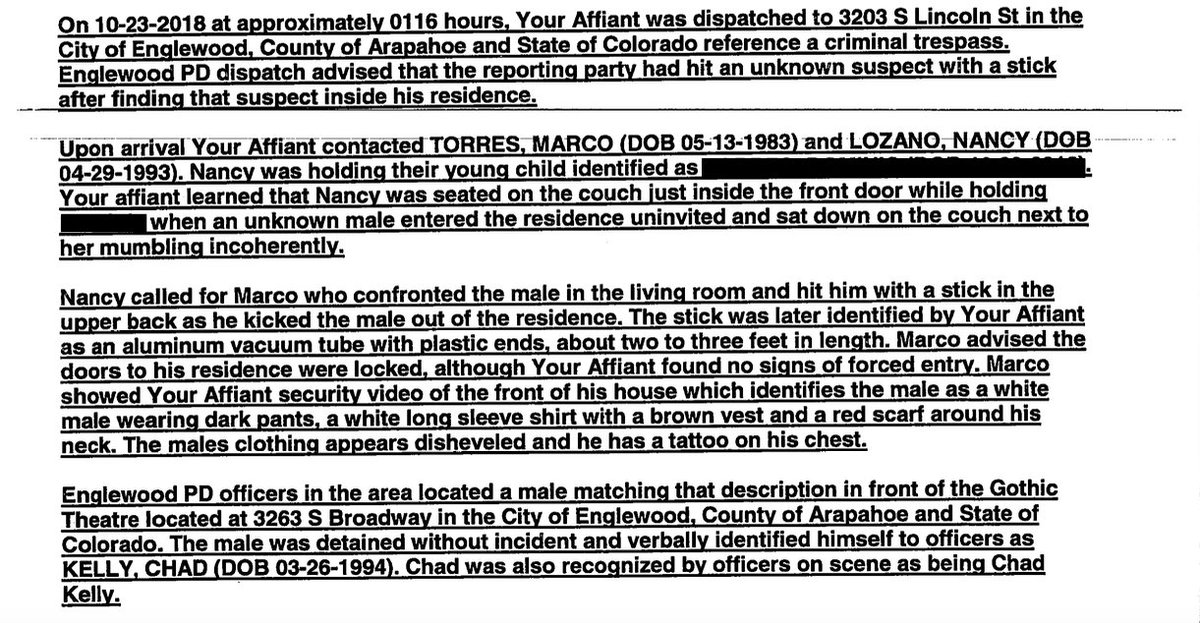 Kelly was found in his car shortly thereafter and taken into custody.
Here's Kelly's mugshot, with his eyes a bit bloodshot following his arrest:
Broncos QB Chad Kelly "charged with first-degree criminal trespassing," per @RapSheet pic.twitter.com/hWGtESD09Z

— Bleacher Report NFL (@BR_NFL) October 23, 2018
What this means for Kelly's future with the Broncos is unclear at this time, but it certainly was an embarrassing situation for the former Rebel.