SEC Championship Odds: Who is favored to win the 2022 SEC Championship?
The 2022 SEC Championship Game is set to take place in Atlanta, Ga., on Saturday, December 3, 2022 at 4:00 p.m. The SEC Championship Game is one of the biggest football games every year representing the winners of the Southeastern Conference's east and west divisions.
The SEC was the first conference in college football to hold a conference championship game. The first SEC Championship Game was in 1992 where the Alabama Crimson Tide knocked off the Florida Gators by a score of 28-21. The first two games took place at Legion Field. Between 1994 and 2016, the SEC Championship Game took place annually at the Georgia Dome in Atlanta, Ga. Since the 2017 game, the game has taken place at Mercedes-Benz Stadium in Atlanta, Ga.
The SEC Championship Game is typically one of the most watched college football games each year. In 2021, the SEC Championship drew 15.3 million viewers for CBS. That was the second most-watched college football game of the season, only behind the Michigan-Ohio State game which drew 15.89 million viewers.
While other conferences have joined the party and have conference championship games, the other games have frequently failed to match the SEC Championship Game in terms of brand power, interest, attendance and television ratings. Simply put, the SEC Championship Game is consistently one of the most watched and most important games in the nation each season.
SEC Championship Odds: How to read them
New to betting? Here's how you can understand and read the odds you see on this page. If a team has odds listed at -150 to win the SEC Championship, this means that you must bet $150 on this team to win $100. Typically for a championship game, few teams have a negative number for their odds. As only one team in the field can win, most teams will have a plus number listed.
If a team has a plus number, say +800, this means that if you bet $100 on this team to win, you would win $800 as a result. Long shot teams might have significant positive numbers, such as +10000 or more. While you could win a significant amount of money should that team win, of course, this outcome is unlikely (as reflected in the odds).
Tracking the SEC Championship Odds Throughout the 2022 season
In this section, we will track the odds throughout the season to see who has been favored along the way. We will use the average odds across the sportsbooks listed above. For sake of brevity, we will only document the teams that have odds of +10000 or better.
Preseason / August 9, 2022
Alabama: -149
Georgia: +150
Texas A&M: +1596
Ole Miss: +4366
Tennessee: +4544
Florida: +4996
Kentucky: +5192
Arkansas: +5523
LSU: +6271
SEC Championship Game Results History
Since 1992, the SEC Championship Game has delivered exciting matchups and winners that have often gone on to potential championship glory in the college football postseason. Here is a snapshot of the history of the SEC Championship Game:
1992: Alabama 28, Florida 21
1993: Alabama 13, Florida 28
1994: Alabama 23, Florida 24
1995: Arkansas 3, Florida 34
1996: Alabama 30, Florida 45
1997: Auburn 29, Tennessee 30
1998: Miss. State 14, Tennessee 24
1999: Alabama 34, Florida 7
2000: Auburn 6, Florida 28
2001: LSU 34, Tennessee 20
2002: Arkansas 3, Georgia 30
2003: LSU 34, Georgia 13
2004: Auburn 38, Tennessee 28
2005: LSU 14, Georgia 34
2006: Arkansas 28, Florida 38
2007: LSU 21, Tennessee 14
2008: Alabama 20, Florida 31
2009: Alabama 32, Florida 13
2010: Auburn 56, South Carolina 17
2011: LSU 42, Georgia 10
2012: Alabama 32, Georgia 28
2013: Auburn 59, Missouri 42
2014: Alabama 42, Missouri 13
2015: Alabama 29, Florida 15
2016: Alabama 54, Florida 16
2017: Auburn 7, Georgia 28
2018: Alabama 35, Georgia 28
2019: LSU 37, Georgia 10
2020: Alabama 52, Florida 46
2021: Alabama 41, Georgia 24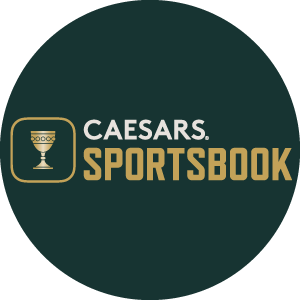 CAESARS SPORTSBOOK
STATES: NY, NJ, CT, AZ, CO, DC, IA, IL, IN, LA, MI, NV, TN, VA, WV
SIGN UP BONUS
BET $20, GET $200
NCAA NO-BRAINER!
Where can you bet on the SEC Championship Game?
Online sportsbook is live and legal in two southern states currently: Tennessee and Louisiana. While other states permit betting in sports at in-person venues, these are still the other two southern states with online sports betting where you can use your mobile device to play bets on college football and NFL games through major sportsbooks such as DraftKings, FanDuel, Caesars, Barstool, BetMGM and others. It's quite likely that more states open up legal sports betting in the near future, but it will be on a state-by-state basis.
Frequently Asked Questions
How much would I win if I bet 100 on Alabama to win the SEC?
It depends on the live odds, but if Alabama's odds to win the SEC are -150, you would have have to bet $150 to win $100. If you bet $100 on -150 odds, you would win approximately $66. You can check the live odds on this page for accurate odds on Alabama winning the SEC.
Where is the SEC Championship Game played?
The SEC Championship Game is played in the Mercedes-Benz Stadium in Atlanta, Ga.
Which team has won the SEC Championship Game the most?
Between 1992 and 2021, Alabama has won the SEC Championship Game ten times, the most of any SEC team.
How often does the SEC Champion win the national championship?
The SEC Champion has won the national championship 16 times between 1992 and 2021.