SEC
1 ESPN expert has 4 SEC teams in post-Week 5 College Football Playoff field projections
Some fans were upset when the SEC got two teams in the College Football Playoff field a couple of years ago.
This year, there's talk that the conference could get three squads in the field of four, and that is making some fans crazy.
However, is it possible all four teams could be from the SEC? ESPN expert Heather Dinich currently has an all-SEC top 4 in her post-Week 5 Playoff projections. These aren't rankings for what these ESPN experts think will happen at the end of the season, but rather, how they see the field if the season were to end today.
Here's how the 13 ESPN experts rank their top 4 teams at the moment: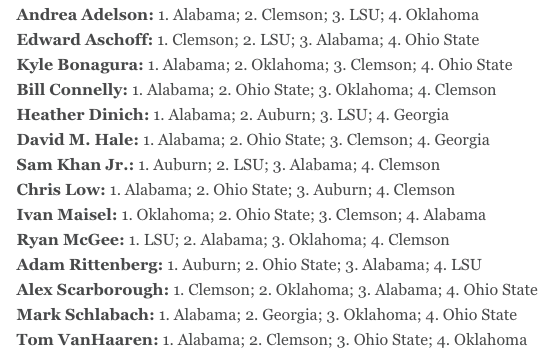 Five of the 13 experts only  have 1 SEC team in the current top 4, but we'll see how that changes moving forward.