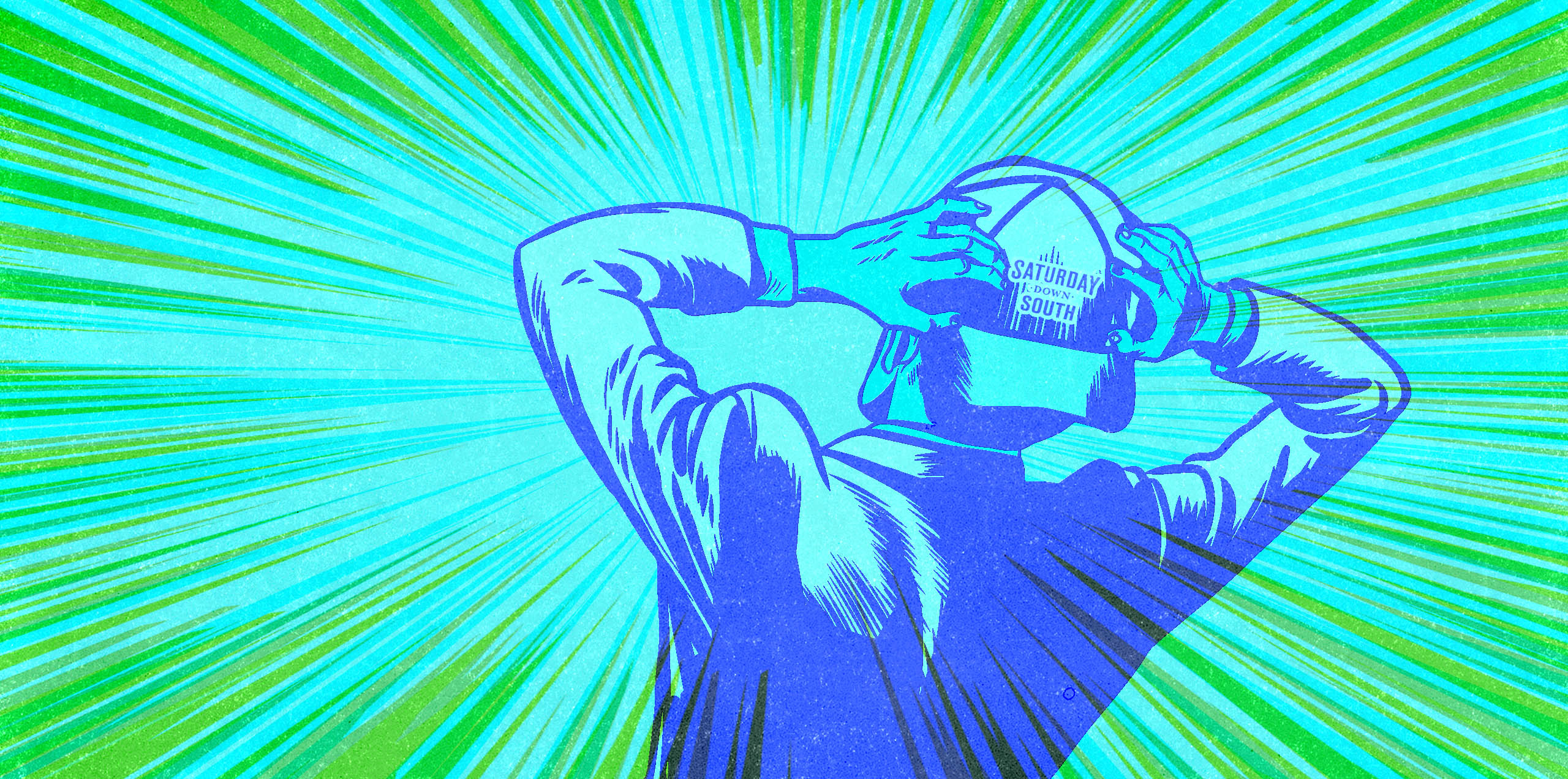 SEC
10 things I'm absolutely overreacting to after Week 2 in the SEC
Don't look at me.
I wrote last week that Georgia — not unquestioned, beyond reproach, preseason darling Alabama — was the best team in all the land and a lock to repeat.
Now, did I see Saturday's Texas false-step coming?
No, but that Tidal wave of relative awfulness is among the 10 things I'm absolutely overreacting to after Week 2 in and around the SEC.
(Thank goodness for Texas A&M, right Tide fans?)
Onward …
10. Is Texas back? Or is Alabama that overrated?
First, everything is relative. A win is a win at a lot of places.
Alabama is not one of those places.
So let's be nice and call it a combination, but after 2 games, it's obvious Alabama's wide receiver well has run dry. All those bubble screens and slants that resulted in catch-and-run touchdowns for the past 5 years no longer are a part of this offense.
Inexperienced receivers still are dropping passes and misreading coverages. The o-line, save for one snap, isn't opening holes or keeping Bryce Young clean.
It's a problem.
It's also freeing up defenses to send an extra rusher after Young, who, until donning the Superman cape in the final minutes to steal a win, looked way too much like … Bo Nix? The o-line has obvious issues and the transfers are still learning on the job. Jahmyr Gibbs misread a blitz that resulted in a free shot and sack against Young.
For 3+ quarters Saturday, this was the prevailing thought: I can't remember the last time Alabama looked this … average, undisciplined … beatable.
And, yet, they still won because Young simply refused to lose.
The only Week 2 takeaway that matters: There's no way this Alabama team stays with Georgia. Heck, this Alabama doesn't even make it back to Atlanta.
9. Fire this crew, now
There's too much to unpack, but file this: If you think Bama's offense had a bad day Saturday — and it was bleak — they looked impeccable compared to the officials.
Those in stripes repeatedly missed defensive holding calls — against both teams — and then delivered a sequence and explanation so puzzling that it left Gus Johnson speechless.
That's worth repeating: This crew left Gus Johnson speechless.
By now, you've seen the replay.
Roughing the passer & targeting was called on this play…???
pic.twitter.com/yELySk6DrK

— PFF College (@PFF_College) September 10, 2022
Young was sacked — or looked like he was — for a potential safety. Comically, targeting was called. Upon further review, which revealed the idiocy of said flag, referee Scott Campbell essentially made up his own script and turned into Jim Trotter III, the very well-spoken prosecutor in My Cousin Vinny.
"The state would like to dismiss all charges."
No sack, no safety, no targeting, no intentional grounding, no nothing … it's like a play that could have changed the game never happened.
Maybe those guys need some thicker glasses …
8. Will Anderson Jr.'s Heisman campaign ended before it began
Understand that being a Heisman candidate — or even the winner — has no bearing on said player's NFL prospects.
Tide star Will Anderson is the most dominant defensive player in college football and remains a viable if not leading candidate to the be No. 1 overall pick in the 2023 NFL Draft.
But his Heisman hopes perished Saturday afternoon in Austin.
In a game everybody watched, Anderson lined up illegally or jumped offsides 3 times in the first half — and then picked up a personal foul penalty early in the 3rd quarter. He was pressing and frustrated. Clearly.
Opponents are giving him the Jadeveon Clowney treatment, either doubling him on every snap, running away from him or executing quick throws designed to negate his dominant trait: crushing the passer.
Simply put: They're intentionally walking Bonds. They're not even giving him the opportunity to make a game-changing play. His first tackle-for-loss Saturday came when he ran down Bijan Robinson on the weak side. He finally recorded his first sack when he stunted inside, but even that play couldn't keep Texas from kicking a (temporary) go-ahead field goal.
Anderson's Heisman bid was always going to be a 60-minute stair-climbing exercise, anyway, but without splash plays, strip sacks and such, there's no way a defensive player stands a chance.
Even one as great as Anderson.
7. Jimbo Fisher, what's that buyout?
It's astronomical and fully guaranteed.
It's also chump change to the billionaires in Texas, where everything is bigger. One more unexplainable loss like Saturday's and phone calls will be made.
It wasn't just that Texas A&M lost to giant-killer Appalachian State. At home, by the way.
It was how.
The Aggies' offense — you know, Fisher's baby — went nowhere.
His hand-chosen quarterback, Haynes King, couldn't make a play.
Take away Devon Achane's 95-yard kickoff return, and the Aggies scored 7 points. And Achane scored those, too.
Meanwhile, Max Johnson, who threw 27 TD passes last season at LSU, sat and watched. And watched. And watched.
At this point, it's beyond obvious: If Haynes King is the answer, it's time to change the question. Or, quite possibly, the coach asking the question.
I've got 2 years of eligibility left, right?

— Johnny Manziel (@JManziel2) September 10, 2022
I love the thought, Johnny Football, but there might not be enough money in the world for that NIL deal.
6. 6 notable numbers
61! Congratulations to Mark Stoops, who beat Florida for the 3rd time in 5 years and passed Bear Bryant as Kentucky's all-time winningest coach in the process. Kentucky beat Florida for the 2nd consecutive year, the first time that has happened since 1976-77.
Alabama committed a Saban-high 15 penalties — including 11 in the first half. Those 11 matched their season-high from 2021. Times have changed, but from 2009-13, Alabama went 48 consecutive games without committing double-digit penalties in a game.
Mizzou threw more interceptions (4) than it completed passes for 10 or more yards (2) in a lopsided loss at Kansas State. And Eli Drinkwitz was hired to be the offensive counterpart to Barry Odom. Stay tuned …
0-3. That's Marcus Freeman's record as Notre Dame's head coach (starting with his loss in last year's bowl game). He's the only Irish coach to start 0-3.
1. That's how many touchdowns Iowa has scored in 2 games. That's last in the country.
$1.5 million. That's what Texas A&M paid App State to come into Kyle Field and shock the Aggies. (At least Notre Dame saved some cash; the Irish only paid Marshall $1.25 million to come to South Bend and stun the Irish.)
5. Say what you want, but Chris Davis isn't returning this one …
It's fair to question Paul Chryst's decision to have his recently injured kicker attempt a 51-yard field goal.
This miss, if not reasonably expected, could almost be forgiven.
WIIIDDDDDEEEE RIGHT WE MEAN WIIIIIIIIDDDDDDEEE RIGHT FOR WISCONSIN pic.twitter.com/Or1WLUVtWD

— Sickos Committee (@SickosCommittee) September 10, 2022
Twitter mocked the poor kicker, who clearly attended and paid attention at Florida State's kicker camp.
Wide right jokes aside, I bet Saban wishes Adam Griffith's Iron Bowl kick in 2013 would have been this far off the mark instead of merely falling right into Chris Davis' waiting arms.
4. The 4 Playoff teams are …
No. 1 Georgia, No. 2 Ohio State, No. 3 USC, No. 4 Michigan.
No Alabama? No Clemson? Not yet. When was the last Playoff ranking that didn't include either of those two? It was early in the 2014 process.
There's time to course-correct, but both have issues that haven't surfaced with those other teams. Yet, anyway.
As for USC? Doubt all you want, but the Trojans just blitzed the one Pac-12 team that could expose their alleged deficiencies in the trenches.
3. If Anthony Richardson is Cam Newton 2.0, call the game that way
What does Anthony Richardson do best?
Run the football.
So why in the world would Florida ask him to throw it 28 times in a one-possession game?
Good question.
Here's the thing: If he is Cam Newton 2.0, you have to design a game plan that takes advantage of those dual-threat skills.
Richardson rushed 6 times. The Gators game-planned him out of the game. That can't happen. That's like asking Jordan to dish out 15 assists.
Want to know how many times Newton attempted 28 passes in a game during Auburn's perfect 2010 season?
Exactly twice. Newton had as many 20-rush games (7) as he had 20 pass attempt games.
That's how you design an offense that maximizes your quarterback's skills.
Any game that Richardson's pass/run ratio approaches 5-1 is a gift for Florida's opponent.
2. Is Arkansas the team to beat in the SEC West?
After 2 weeks, it's clear they have the most repeatable style of play in the SEC West.
We'll find out soon enough how much that matters. The Hogs travel to Texas A&M in Week 4 and host Alabama in Week 5.
They might not be able to match the Aggies' or Tide's talent haul, but I certainly trust their style of play more.
1. Preseason polls, baby!
We're 2 weeks into the season and we've already seen:
The No. 1 team need a miracle comeback to avoid disaster against an unranked team.
The No. 5 team start the season 0-2.
The No. 6 team suffer a historic loss to giant-killer App State.
The No. 7 team lose its opening game to an unranked team.
That's something.
I'm not even going to blame Alabama, Notre Dame, Texas A&M or Utah, though.
I'm going to blame AP voters.
I understand why we have preseason polls. But the results are only as good as the voters — and this voting crew calls the entire process into question.