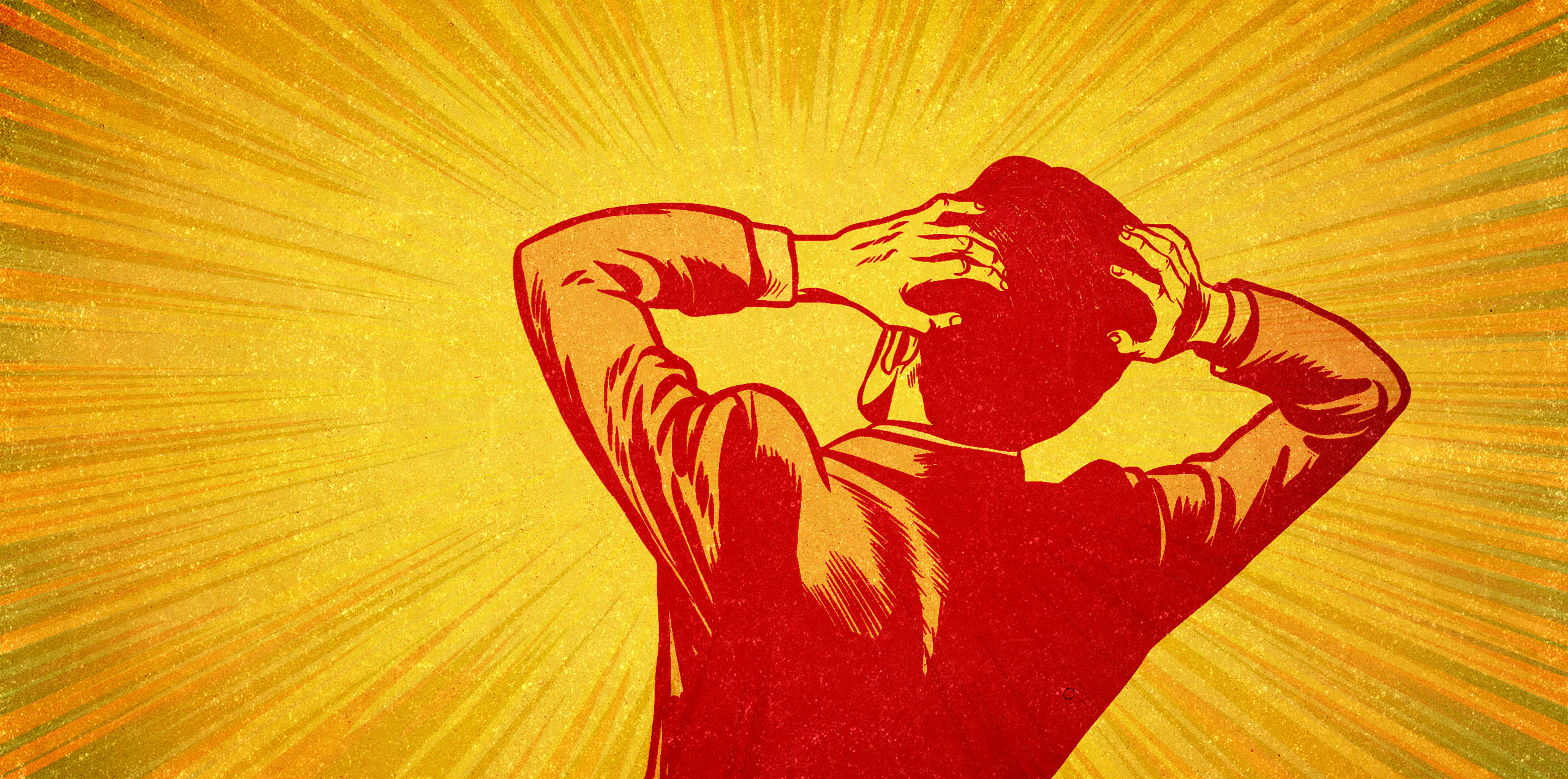 SEC
10 things I'm absolutely overreacting to after Week 3 in the SEC
Who's angrier this morning?
Florida fans? LSU fans? Arkansas at SEC officials? Nick Saban at Pete Golding, knowing Georgia is looming next week?
Maybe the first two can settle it this coming weekend, when they meet in The Swamp in a game that, suddenly, somehow becomes the Gators' most important in years. Lose to LSU, and the Cocktail Party becomes irrelevant.
Those meltdowns are among the 10 things I'm absolutely overreacting to after another Saturday Down South in and around the SEC.
10. To- – Grantham, where's the D?
Through 3 weeks, it's fairly obvious defenses across the SEC have been more affected by the COVID disruptions than offenses.
Seven SEC teams allowed 40 points Saturday. That's more than they had allowed in the first 2 weeks of play combined.
Nowhere among contenders is the difference more glaring and problematic than at Florida (though Alabama's effort against Ole Miss will earn embattled DC Pete Golding a good old-fashioned Nick Saban "butt-chewing").
The Gators' offense is Playoff-worthy.
The Gators' defense might not even be middling Big 12-worthy.
Ole Miss rang up absurd numbers in the opener, and it wasn't a fluke. South Carolina scored 3 TDs in Week 2.
After 2 weeks, the Gators were allowing 471 yards per game — 13th in the SEC.
Saturday, Florida made Kellen Mond look like Johnny Manziel — a week after Alabama made Kellen Mond look like, well, Kellen Mond.
The Gators have well-documented problems on the back end — punctured and punctuated by the Mond-to-Caleb Chapman 51-yard TD bomb that tied the score late in the 4th — but Todd Grantham's front 7 didn't exactly dictate the action Saturday, either. They still allowed far too many big plays. Isaiah Spiller ran for 174 yards. Chapman had 151 yards receiving.
The countdown to the Cocktail Party never truly ends, but Grantham is running out of time to get his side of the ball right.
And if it's not right against an LSU offense that also can score, nothing else about this season will matter. Florida's season already is on the brink.
9. Even when you double team Kyle Pitts, it doesn't work
I loathe silver linings, but I loved these 2 plays in the first half Saturday. One showed truly how unstoppable Kyle Pitts is. The other showed how valuable Pitts is.
First, the TD catch — his 7th of the season — to beat double coverage.
Kyle Pitts for president

— PFF College (@PFF_College) October 10, 2020
Florida had a similar red-zone situation on its next drive. This time, Pitts was a designed decoy who occupied 2 Aggies defenders underneath, which allowed Kadarius Toney to slip behind and find a soft spot for a TD.
https://twitter.com/TheCFBPylon/status/1314969133176545280
Trask made the throw. Toney made the catch. But Pitts made it possible.
8. That's a $75 million man!
Twitter had fun with Texas A&M's terrible clock management to end the first half.
Bygones.
The story Saturday is this: Texas A&M's $75 million man got over on Florida once again. Jimbo Fisher is now 8-1 against the Gators.
Kellen Mond delivered a performance for the ages, becoming the Aggies' all-time leader in passing yards in the process.
For 2+ years, Mond and Fisher have heard/read (or had to avoid reading and hearing) how they always come up short in the biggest moments.
Not this time.
7. Oklahoma benches Spencer Rattler
Rattler arrived last year as a 5-star recruit, the No. 1 QB prospect in the country and Lincoln Riley's Next Big Thing.
He sat and watched plug-and-play transfer Jalen Hurts compete for the Heisman and lead the Sooners to another Playoff berth, but there was zero suspense about who would be the Sooners' starter this year.
Now there is.
Riley pulled the plug after Rattler committed 2 more turnovers in the first half Saturday against rival Texas. Rattler's turnovers — he had 4 INTs coming into the game, tied for the most in the Big 12 — were a primary reason the Sooners entered the Red River Showdown a shocking 1-2, out of the polls and the Playoff race.
I liked the decision. Nothing is given, especially at the level Riley wants to operate, especially when the most important player on the field is making careless decisions.
Kirby Smart has shown he's not afraid to change quarterbacks. Nick Saban famously switched quarterbacks in mid-game, twice, with trophy-winning results.
We'll see how long Rattler's demotion lasts. He re-entered the game and led the Sooners to a closer-than-necessary victory in 4 overtimes. Maybe this was just more of a message to take care of the football, or a message to the Sooners to do more so that Rattler doesn't feel like he has to be a savior.
6. Will Gus ever send that message to Bo Nix?
Nix was the No. 2-rated QB in the 2019 class, right behind Rattler. He won the starting job last year and, except for specific instances, hasn't been removed since.
I firmly believe that Smart or Nick Saban would have changed quarterbacks at some point last season. Yes, Nix won SEC Freshman of the Year honors (somehow, over Derek Stingley), but his play was erratic enough, often enough to explore a switch.
He has basically been the same guy this season, too.
Nix attempted just 8 passes in the first half against Arkansas. Fortunately, Auburn's rushing offense got right. After not gaining 100 yards in either game as a team, Auburn nearly had 2 running backs each reach triple digits Saturday. Tank Bigsby totaled 107 yards before the break and finished with 146.
Nix had a bigger impact in the 2nd half, but he was outplayed by Feleipe Franks, who threw for 300+ yards and 4 TDs.
And then Nix nearly made the bone-headed play of the year when he mishandled the snap and spiked the ball backward while trying to kill the clock. That's a fumble. Except officials blew the whistle, rendering the play dead.
It should have been Arkansas' ball, which would have ensured an Arkansas victory. Instead, Auburn maintained possession and kicked the winning field goal in the final seconds.
And Nix got credit for another game-winning comeback.
Unbelievable.
5. Bottom 5 of Power 5
1. Mississippi State's offense: KJ Costello threw 4 more interceptions Saturday, including a) a pick-6, b) a near-pick-6 and c) a drive-killer in the end zone. He has thrown 9 picks in 3 games. Miss State threw 10 interceptions last season. They've already exceeded that total this year. Mike Leach knows more about quarterbacks than anybody. There's a reason he picked Costello, but you have to wonder how much longer he'll stick with him. He eventually switched to true freshman Will Rogers late in the 3rd quarter Saturday. Rogers threw 2 interceptions, including a drive-killer in the end zone. Stay tuned.
2. Tennessee's offensive line: It was billed as arguably the best in the country. Georgia's front 7 toyed with it during a 2nd-half man-handling.
3. Alabama's defense: Ole Miss' offense is good, a'ight? Lane Kiffin is even better. That's a fun and enviable combination. But, goodness, the Tide defense gave up 48 points and 647 yards and looked every bit as vulnerable as last year's banged-up unit. And here comes Georgia ….
4. Dan Mullen's stadium capacity request: Mullen wants The Swamp packed for Saturday's home date with LSU. Fortunately, for everybody's safety, Gators AD Scott Stricklin seemed to politely dismiss the idea. "We continue to follow UF Health and campus safety guidelines," Stricklin told ESPN.
5. LSU's defense: Where to start? If you're a fan, it's by wondering why in the world Ed Orgeron hired Bo Pelini. I mean, how in the world does this happen?
Someone should probably consider covering that guy. #LSU 31, Missouri 31. pic.twitter.com/HdMl15EhCt

— Jeff Nowak (@Jeff_Nowak) October 10, 2020
4. The 4 Playoff teams are …
No. 1 Georgia, No. 2 Clemson, No. 3 Alabama, No. 4 Ohio State.
Can't remember the last time I thought Georgia was better than Alabama (Herschel era?), but I've switched my pick for next week's game. The Bulldogs are rolling on offense and stifling on defense.
Florida has a top-5 offense and bottom-5 defense. No way this version beats Georgia, and the Gators have to beat Georgia to get to Atlanta, which is their only path to the Playoff.
3. Lane Kiffin vs. Saban? More, please
In case you missed it, ESPN interviewed Kiffin in a piece for GameDay.
Kiffin was honest, funny, forthcoming, original and sincere, all the traits we like about him.
Of course there were Saban questions, lots of them. Kiffin sidestepped any hint of controversy about his former boss.
When asked what would it mean to beat Saban, Kiffin corrected the question. It's not beating Saban, he said. It's beating Alabama.
"We'd have a lot better chance if I were playing him. He just had hip surgery." Kiffin laughed, then continued, "he'd struggle covering me."
Turns out, Alabama had all kinds of trouble covering Kiffin's Rebels, too.
Alabama 63, Ole Miss 48? Yes, please.
Let's hope we get 5 more of these before Saban eventually retires.
2. Nobody knows the rule? How?
As soon as Bo Nix botched the snap, turned and spiked a pass backward into the ground to kill the clock, I yelled at the TV, "That's a fumble!"
Down one w/ seconds left., Auburn's Bo Nix fumbles the snap then tries to spike it by throwing it behind him.

But the call was ruled intentional grounding rather than a fumble. Auburn then kicked a FG w/ :07 left to win 30-28 #ARKvsAUB pic.twitter.com/f0AD54BriE

— Bad Sports Refs (@BadSportsRefs) October 10, 2020
I have no idea how Nix didn't realize his attempted backward spike was not legal, but it's clear he didn't. He didn't chase after the ball. He chased after an official.
I have no idea why officials flagged Nix for intentional grounding and eventually whistled the play dead as players pursued the pigskin.
I have no idea why the TV announcers needed 3 minutes to figure all of this out, either, and only after the play was reviewed and Sam Pittman was screaming at officials that it should be Arkansas ball. Why were they so slow to explain the situation? They were busy wondering what the review was about.
Here's the problem, which the announcers never got around to explaining, either: The ball was never recovered and officials blew the play dead with players still somewhat contending for the ball. Under that scenario, there was no clear-path choice to give possession to Arkansas.
This is a backwards pass and a fumble. If you want to have a discussion about who recovered it (it was Arkansas) because the play was blown dead, then sure. But to rule this anything but a fumble is bull pic.twitter.com/N15xWCAt3E

— Geoff Schwartz (@geoffschwartz) October 10, 2020
So what was obviously a fumble and could have been an Arkansas fumble recovery ended up being a game-winning kick in the stomach.
That entire sequence was just 2020 levels of bad. Including this admission that officials blew it.
Statement on play at :30 to go in fourth quarter of Arkansas-Auburn game. pic.twitter.com/L1UQRlFx2M

— SEC Officiating (@SECOfficiating) October 11, 2020
So … was that an apology to Arkansas?
1. Georgia is king of the SEC East … or SEC?
Very few teams can withstand Georgia's physicality. Jeremy Pruitt's first two Tennessee teams certainly couldn't. Just 12 months ago, with many of the same players in his 2-deep, the Vols were mauled 43-14.
Saturday was supposed to be different. Pruitt had his heralded o-line. He had emerging playmakers in the backfield and a red-hot veteran quarterback leading the way.
Tennessee looked great for a half. But just when you started to think "next year" really only seems a year away and not just a loser's lament, the old Vols resurfaced. Mental mistakes compounded physical mistakes and a 1-point lead quickly turned into another blowout loss as Georgia won the 2nd half 27-0.
Coupled with Florida's continued defensive meltdowns, Saturday showed, emphatically, that the SEC East still runs through Athens.
Next week in Tuscaloosa, the Dawgs just might prove that the entire league does now, too.