SEC
12 hilarious bowl memes
With 41 bowl games this season, there is a ton of room for hilarity on social media. Be it LSU deflating Lamar Jackson's Heisman season, Arkansas blowing a 24-point lead, or Bama striking fear on the Pacific Northwest, the SEC's 12 bowl teams were right at the heart of bowl mania and related commentary.
Here are some of the best memes of the bowl season:
There's always next year, Butch. Hope is the currency of Tennessee fans after the Fulmer era, and another bowl win has given Vols fans reason to believe.
Poor Arkansas. After being criticized for a slow start last season, their loss to Mizzou and bowl game collapse have showed that perception is all about how you finish.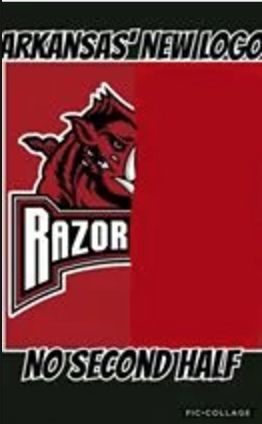 Not quite SEC related, but what's more southern than making fun of Ohio State?
Speaking of limping to the finish line, Texas A&M showed that their defensive problems transcend conference ties with a season-ending loss to K-State.
Oh, Kenny Hill. A late rally by the Bulldogs buried his hopes for a winning season in the Liberty Bowl. They can take his pride, but they'll never take his trademarked nickname.
Bobby Petrino met a familiar foe and faced a familiar result in the Citrus Bowl. Though Les Miles wasn't there, and Petrino is long gone from "Ar-Kansas", Ed Orgeron's defense feasted on the reigning Heisman winner en route to his first bowl win with the Tigers.
If you're trying to teach a kid how to play quarterback, burn the tape of this year's Outback Bowl. If you like defense, however, this one was riveting.
Most SEC fans secretly root for Vandy as the conference's smarter little brother. Their beatdown at the hands of N.C. State showed that the 'Dores are a bit farther away than their record would show, however. One thing is for sure: five wins may be enough to guarantee Vandy a bowl birth forever due to their high APR (academic progress rate).
Alabama played far from a perfect game against the Huskies, but they still got rolled in the Peach Bowl. Washington fans had their shot, and now they can head into the offseason with the firsthand knowledge of SEC speed.
Bob Stoops, who famously declared the SEC overrated, never hesitates to back up those claims. Unless, of course, the game he's playing has any real bearing on his team's championship aspirations.