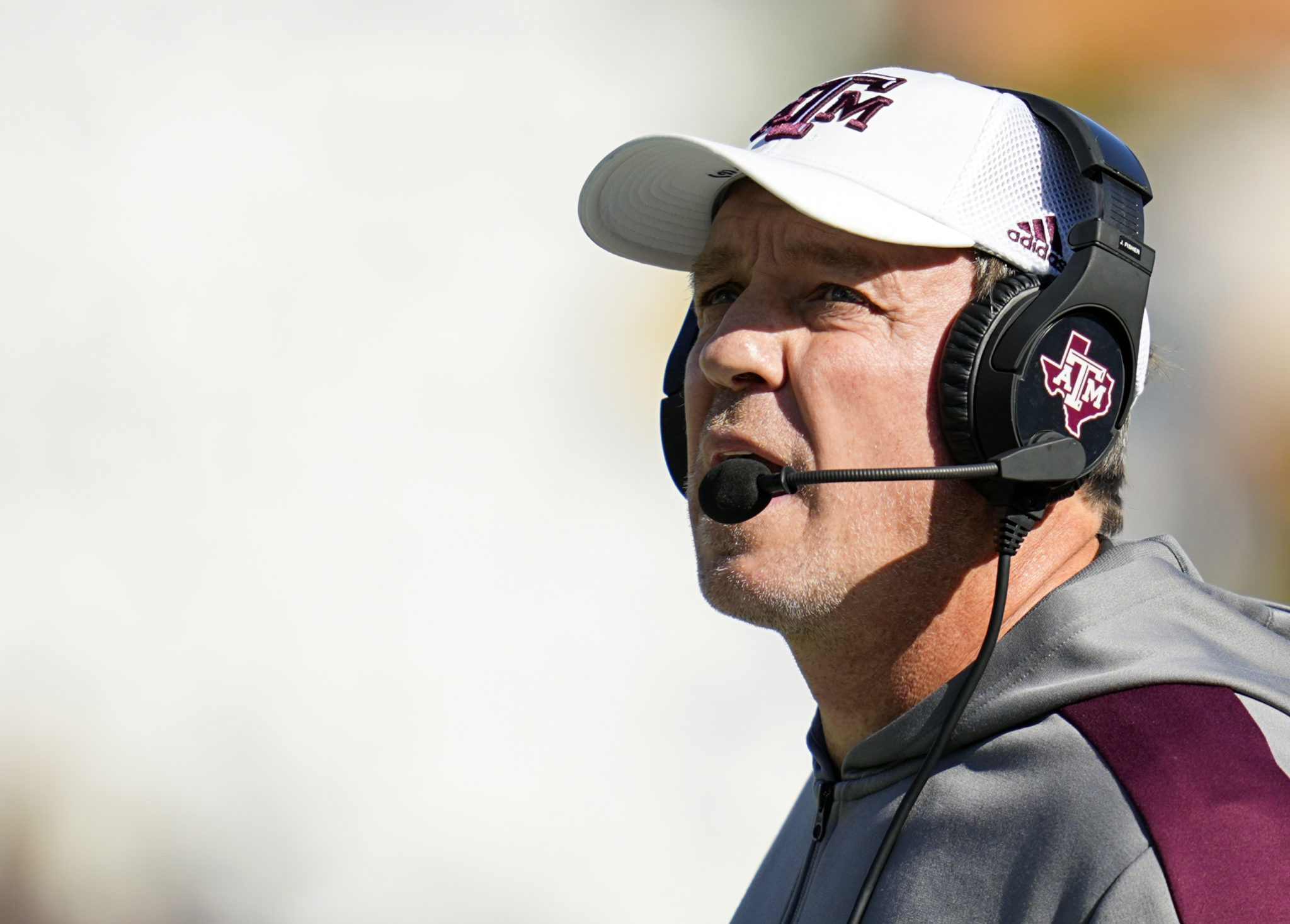 SEC
3 teams getting too much love and 3 who aren't getting enough love in way-too-early Top 25 rankings
Getting mad about way-too-early rankings is a right of passage. We can only do it for roughly a week out of the year.
Ah, who am I kidding? College football offseason is 8 months long. We can get mad about preseason rankings from now through August.
I, of course, have some thoughts on the way-too-early rankings. I came out with my top 10 on the latest episode of The Saturday Down South Podcast, so I'm not exactly shooting from the hip with these.
I decided to limit my gripes to just 6 total teams, and I'm basing this on way-too-early rankings that I saw in ESPN, Sporting News, CBS Sports and The Athletic.
For what it's worth, I try to only pick teams with a consensus that I don't agree with. It's tough to say NC State is getting too much love when 2 of those publications have the Wolfpack in the top 10 and 2 have the Wolfpack unranked. Just because CBS Sports has LSU at No. 8 doesn't mean the Tigers are getting too much love. If those other 3 publications have LSU unranked, that's not really worth getting upset about.
Get what I'm saying? Good.
Let's dig into it:
Too much love
Texas A&M
Where they're ranked: No. 4 (ESPN) No. 5 (CBS Sports), No. 6 (Sporting News), No. 6 (The Athletic)
Where I'd rank them: Borderline top 10
I think a few things led to an 8-4 team being ranked this high to start off 2022.
One is that A&M is in the midst of signing the best recruiting class in the 247sports rankings era. That's big for the future. The other is that after Nos. 1-3 with Alabama, Georgia and Ohio State, No. 4 is a major crapshoot. That's because Oklahoma, Notre Dame, LSU, USC, Oregon and Florida are all going through coaching changes and even Clemson is coming off its worst season in 7 years.
And maybe this isn't really the case, but now that Georgia ended its title drought, A&M has buzz as the next team to end a title drought (1939 is a different category than 1980). We always like what's next. It's also helpful that A&M is led by 1 of 5 active coaches in the sport who has a ring.
Ergo, A&M is considered a top-5 team by many. But to me, that's a major oversight. The Aggies lost a ton of talent, especially on defense with DeMarvin Leal, Jayden Peevy, Leon O'Neal Jr. and Michael Clemons off to the NFL. It's essentially a brand new defensive line, and that's for a group who lost one of the top defensive minds in the sport in Mike Elko. I'm not convinced DJ Durkin will hold up that standard.
And offensively, the Aggies just lost Isaiah Spiller, Jalen Wydermyer and first-round offensive line prospect Kenyon Green. I'd argue that was 3 of the team's best 4 offensive players. There's no guarantee that LSU transfer Max Johnson or a healthy Haynes King is going to light a fire under an offense that was mediocre at best.
The Aggies might have a lot of incoming talent, and the offensive line should be a strength, but preseason top-5 is a bit much for a group that couldn't post a winning record in conference play in 2 of the past 3 years.
Michigan State
Where they're ranked: No. 10 (ESPN), No. 10 (The Athletic), No. 15 (Sporting News), No. 20 (CBS Sports)
Where I'd rank them: Borderline Top 25
Sometimes we spend the entire season talking about why a team is underrated and then we overcorrect the following season and overrate them. Michigan State is a good example of that. Obviously, the loss of an All-American like Kenneth Walker III is a huge headliner, but it's not just his departure that'll lead to a step back. Jacub Panasiuk is a massive loss, as was a 5-year offensive line starter in Kevin Jarvis and the ageless Matt Allen.
Even with Payton Thorne back to lead the offense, that group's identity will be different without an all-world tailback and a bunch of 23-year olds blocking for him. Michigan State held up well in the trenches until it faced Ohio State. Next year, I'm not so sure that's a given.
I say that while acknowledging the job Mel Tucker has done, especially in the transfer portal. While I love the additions of SEC transfers Aaron Brule and Khris Bogle, I question if 2021 was more of an outlier than some are willing to admit with Tucker's success in the transfer portal. I worry that there'll be too much pressure on that defense to do the heavy lifting.
I'm more of a "wait-and-see" guy when it comes to praising Michigan State in the post-Walker era.
Arkansas
Where they're ranked: No. 10 (CBS Sports), No. 13 (Sporting News), No. 17 (The Athletic), No. 20 (ESPN)
Where I'd rank them: Top 20-ish
I'll admit that part of this was based on where I saw Joel Klatt had Arkansas at No. 7. I'm a Sam Pittman believer, but that's too much love for a team that just had its first 9-win season in a decade and also just lost its best player on each side of the ball. Treylon Burks and Grant Morgan will both leave massive holes to fill. There's no doubt about that. Burks had 3 times as much production as the next-closest Arkansas receiver and Morgan is now an Arkansas legend for his role in helping rebuild the program the last 2 years.
On top of that, the Hogs lost Joe Foucha and Greg Brooks to LSU while veterans like Hayden Henry and Tre Williams both moved on, as well. But it'll be easy to overlook that because Jalen Catalon and Bumper Pool are both returning as likely preseason first-team All-SEC guys. We still need to find pass-rushers in Barry Odom's defense.
Offensively, I can be a KJ Jefferson believer while also admitting that the non-Burks passing game is virtually non-existent so far. I don't think we can just assume that 5-star Oklahoma transfer Jadon Haselwood is about to enter and immediately fill Burks' gigantic shoes. He was a program-changer. It was great to see Arkansas finish on that note with another imposing ground-game showing, but if you're going to be borderline top-10 to start the year, you've got a fringe Playoff shot.
I'm not convinced next year is a step forward for the Hogs.
Not enough love
Baylor
Where they're ranked: No. 6 (CBS Sports), No. 8 (Sporting News), No. 12 (The Athletic), No. 16 (ESPN)
Where I'd rank them: Borderline top 5
I had Baylor at No. 6, and I legitimately thought about No. 5. I'm that high on Dave Aranda's team. In just 2 years, he did to Baylor's defense what he did to Wisconsin's when he was the Badgers' defensive coordinator in the 2010s. That is, take a group of lightly recruited players and turn them into one of the best units in America. They force turnovers galore, they make tackles in space and ultimately, they frustrate high-powered offenses. Even losing a guy like Jim Thorpe Award finalist Jalen Pitre won't change the defensive culture that Aranda established.
Here's the other thing. We just watched Baylor earn a top-5 finish when Oklahoma State was at its peak and Oklahoma was expected to be at its best in the Lincoln Riley era (it ultimately wasn't). Now, Riley is gone, Oklahoma State looks like it has major pieces to replace on defense and Texas is, well, Texas. Advantage, Baylor.
The Bears should be dominant in the trenches once again with 4 offensive linemen coming back, and defensively, former LSU transfer Siaki Ika is also set to return as one of the top interior defensive linemen in the country. Baylor has issues to figure out at receiver and at defensive back, on top of a quarterback battle between Gerry Bohanan and Blake Sharpen. But the Bears didn't really get a ton of production from the quarterback position in 2021, and it still netted the program's first New Year's Day bowl victory since the Dwight D. Eisenhower administration. I'd expect that to improve.
Hopefully you bought your Aranda stock before 2021 because it's higher than ever, and dare I say, it'll be even higher at season's end.
Ole Miss
Where they're ranked: No. 19 (Sporting News), No. 23 (ESPN), Unranked (The Athletic), Unranked (CBS Sports)
Where I'd rank them: No. 15-20
I realize that it's hard to rank Ole Miss too high when we honestly have no idea who the starting quarterback will be. Luke Altmyer? Jaxson Dart? JT Daniels?!? Matt Corral's replacement will be a key piece to this, but knowing Kiffin's track record with quarterbacks, I wouldn't necessarily be worried if that's the biggest question mark. Yes, I still say that even with the loss of Jeff Lebby.
It's fair to question the defense, which took a major step forward in 2021 but then lost the aforementioned Durkin to A&M. I wouldn't say he's irreplaceable. I'm more worried about replacing Chance Campbell, Sam Williams and the underrated Jake Springer. There are still some solid pieces expected back on that side of the ball, though. That group shouldn't necessarily revert back to its 2020 ways.
I'm more sold on the belief that Kiffin has recruited well and made some critical additions in the transfer portal to prevent a steep drop-off after a 10-win regular season. Zach Evans will step in nicely after Jerrion Ealy and Snoop Conner both left for the NFL and they should be running behind an experienced offensive line.
It'll be a different Ole Miss team from the one that made school history, but that doesn't necessarily mean the first year of the post-Corral era will bring the program back to mediocrity.
Clemson
Where they're ranked: No. 4 (Sporting News), No. 8 (The Athletic), No. 9 (CBS Sports) No. 11 (ESPN)
Where I'd rank them: No. 4
I'm admitting here that I think after 1-3, it's a mess. You can try to justify a whole bunch of teams at No. 4. In a way, this will sound like I'm defaulting to the most familiar name, but it's a bit more than that. I'm acknowledging the fact that Dabo Swinney is now without arguably the best defensive mind in the sport in Brent Venables, as well as his primary offensive play-caller of the last 7 years, Tony Elliott. It's a major juncture in Swinney's time at Clemson, especially without a Deshaun Watson or a Trevor Lawrence to turn to.
But here's the good news. Clemson basically returns every non-Justyn Ross starter on offense. That offensive line has to — and will — get better with experience. That'll benefit a promising young ground game featuring Will Shipley, who came on strong down the stretch. At quarterback, 1 of 2 things will happen. Either DJ Uiagalelei is going to progress or he'll be benched in favor of 5-star true freshman Cade Klubnik, and he'll be like what Caleb Williams was to Spencer Rattler at Oklahoma in 2021. In other words, I believe Clemson is going to get more production at quarterback than it did this season.
The defensive question marks are there because of the aforementioned Venables, as well as losing the invaluable James Skalski, Nolan Turner and Xavier Thomas. But back and hopefully healthy are Bryan Bresee and Myles Murphy, which means Clemson should have arguably the top defensive line in America. Ask Georgia how much it helps a defense when you're loaded up front.
It's also worth mentioning that Clemson had what was easily its most talented roster to date in the 247sports talent composite rankings. Why didn't that show in 2021? Poor QB play, a disappointing offensive line and the majority of those 10 5-star players on the roster were underclassmen.
So yes, I think a bounce-back year for Swinney should be expected, even if he continues to not embrace the transfer portal. Swinney is still the guy with multiple rings, 4 national championship appearances and Playoff berths in 6 of the past 7 years. This might not be a popular thing to say, but with so many top-tier programs dealing with head coaching changes, it's Clemson who deserves the benefit of the doubt in the preseason polls.