SEC
2 U.S. senators pen letter to NCAA president urging end to COVID-19 liability waivers
As players across the country return to campuses amid the COVID-19 pandemic, we've seen some interesting developments.
Some schools are having players sign COVID-19 liability waivers to promise to do what they can to stop the spread of the virus.
On Wednesday, U.S. senators Richard Blumenthal and Cory Booker reportedly penned a letter to NCAA president Mark Emmert calling for him to end this new trend:
U.S. Senators Richard Blumenthal (D-CT) and Cory Booker (D-NJ) penned a letter to NCAA president Mark Emmert requesting he end the liability waivers that colleges are requiring athletes to sign.

Wrote about the waivers two weeks ago https://t.co/okFh0hNU0K pic.twitter.com/qjUXo9ZBNR

— Ross Dellenger (@RossDellenger) June 24, 2020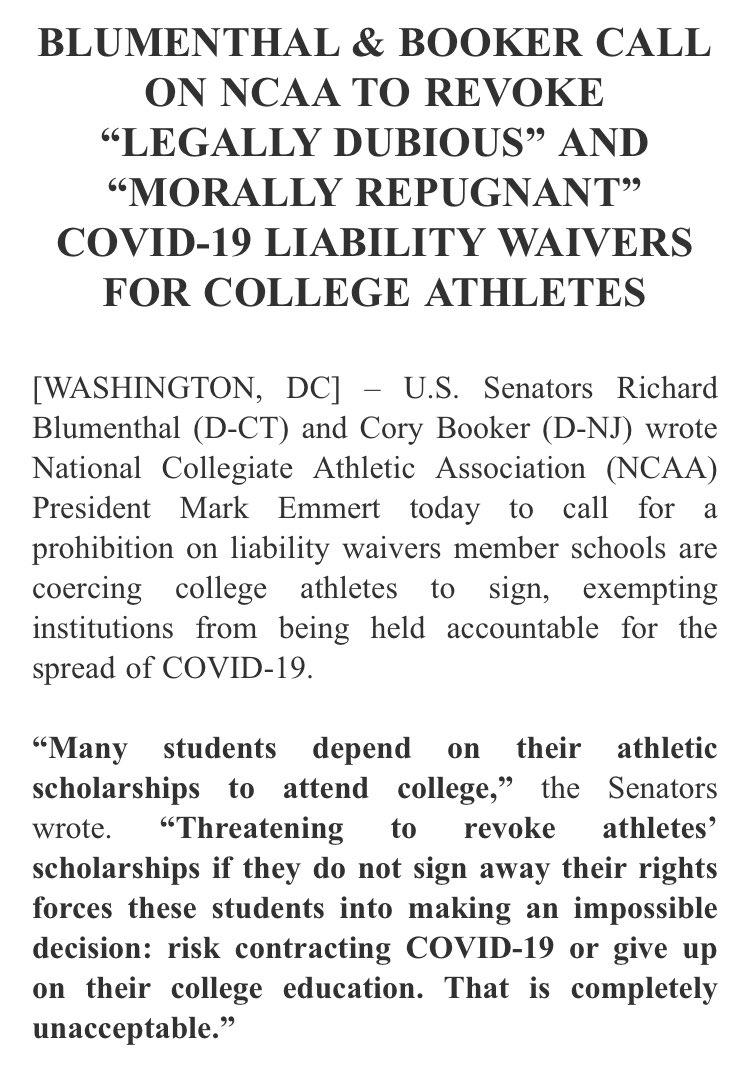 Will Emmert listen to this letter from the senators and issue an NCAA-wide mandate? We'll find out over the next few days, most likely.
For now, though, the new liability waivers continue to be a storyline in college football.