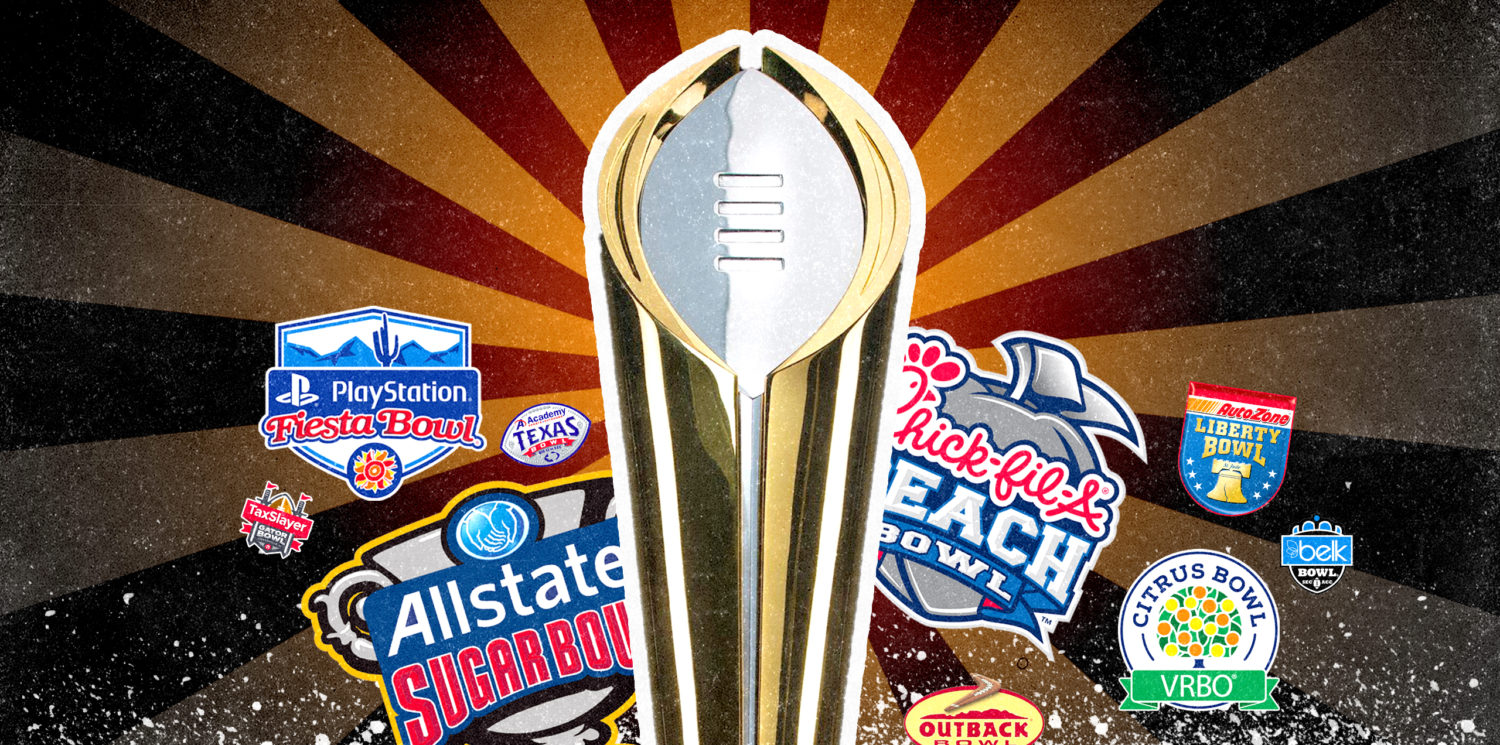 SEC
2021 SEC bowl projections after Week 2
Week 2 saw yet more movement in the bowl projections, and the College Football Playoff spots were scrambled again.
But Alabama and Georgia are still aimed toward the CFP semifinals.
After Ohio State, ranked No. 3 in the Associated Press poll coming in, lost on Saturday at home to Oregon, the CFP picture is shuffled again. So exit the Buckeyes and re-enter Clemson.
Why Clemson and not Oregon after the Ducks won in Columbus? Simply, the Tigers are more likely to run the table from here than the Ducks. The Pac-12 might have taken a step forward this season with Oregon, UCLA and Arizona State looking good early. Meanwhile, the gap between Clemson and the ACC might be wider than ever.
Arkansas jumps in our projections after the Hogs pounded a ranked Texas team. Also, we still have 4 teams going to New Year's Day 6 bowls (including the Crimson Tide and Dawgs in the Playoff) and 12 SEC teams bowl-bound in all.
As always, a reminder that this is a projection of where we think teams will wind up by the end of the season, not necessarily where they are now.
Also, after the Citrus Bowl takes the SEC's top non-NYD 6 team, the next 6 bowls are all in the same tier: The Outback, Liberty, Gator, Music City, Texas and Duke's Mayo bowls. After that in the pecking order is the Birmingham Bowl.
Here are the newest SEC projections:
Bowl
Date
Location
Matchup
Orange (CFP semi)
Dec. 31
Miami
Alabama vs. Clemson
Cotton (CFP semi)
Dec. 31
Arlington, Texas
Georgia vs. Oklahoma
Sugar
Jan. 1
New Orleans
Texas A&M vs. Iowa State
Peach
Dec. 30
Atlanta
Florida vs. Cincinnati
Texas
Jan. 4
Houston
Arkansas vs. Okla. St.
Citrus
Jan. 1
Orlando
Auburn vs. Iowa
Outback
Jan. 1
Tampa
LSU vs. Wisconsin
Gator
Dec. 31
Jacksonville
Ole Miss vs. Miami
Duke's Mayo
Dec. 30
Charlotte
Miss. St. vs. N. Carolina
Music City
Dec. 30
Nashville
Missouri vs. Indiana
Liberty
Dec. 28
Memphis
Kentucky vs. Kansas St.
Birmingham
Dec. 28
Birmingham
Tennessee vs. Louisville