SEC
2021 SEC football schedule released
The 2021 SEC football schedule was announced on Wednesday afternoon.
The Southeastern Conference announced the football schedules for all 14 SEC schools for the 2021 season, and unlike 2020, the schedule normalizes this fall.
Each SEC team will play 8 conference games and 4 non-conference games. That includes 6 games against division opponents in the SEC East or West, and 2 games against cross-divisional opponents. As per normal, 1 of the cross-divisional opponents is a permanent opponent, while the other is a rotating opponent.
The 2021 season will start on Saturday, September 4 and will end with the SEC Championship Game in Atlanta at Mercedes-Benz Stadium on Saturday, December 4.
During the 2020 season, the SEC had an unusual schedule due to the COVID-19 pandemic. Over the summer, the season looked on the ropes due to the Big Ten and Pac-12 abruptly canceling their seasons; however, SEC Commissioner Greg Sankey stayed the course and led the charge for all conferences. The SEC ended up playing 68 of 70 total games as the pandemic continued to have an impact on college football.
In 2020, teams played 10 conference games and no non-conference opponents. The Alabama Crimson Tide finished 13-0 overall and won another national title over Ohio State, its 6th under Nick Saban, while the Florida Gators emerged out of the SEC East under Dan Mullen.
With respect to the Associated Press' final top 25, 4 SEC teams finished ranked: 1. Alabama, 4. Texas A&M, 7. Georgia and 13 Florida.
Week 1 Schedule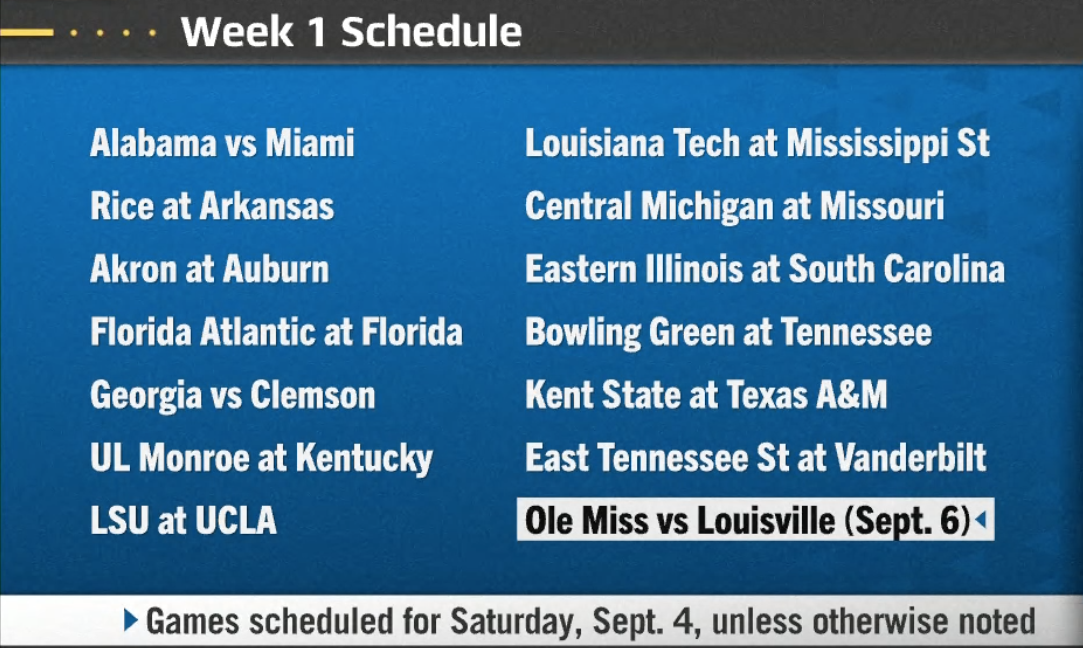 Week 2 Schedule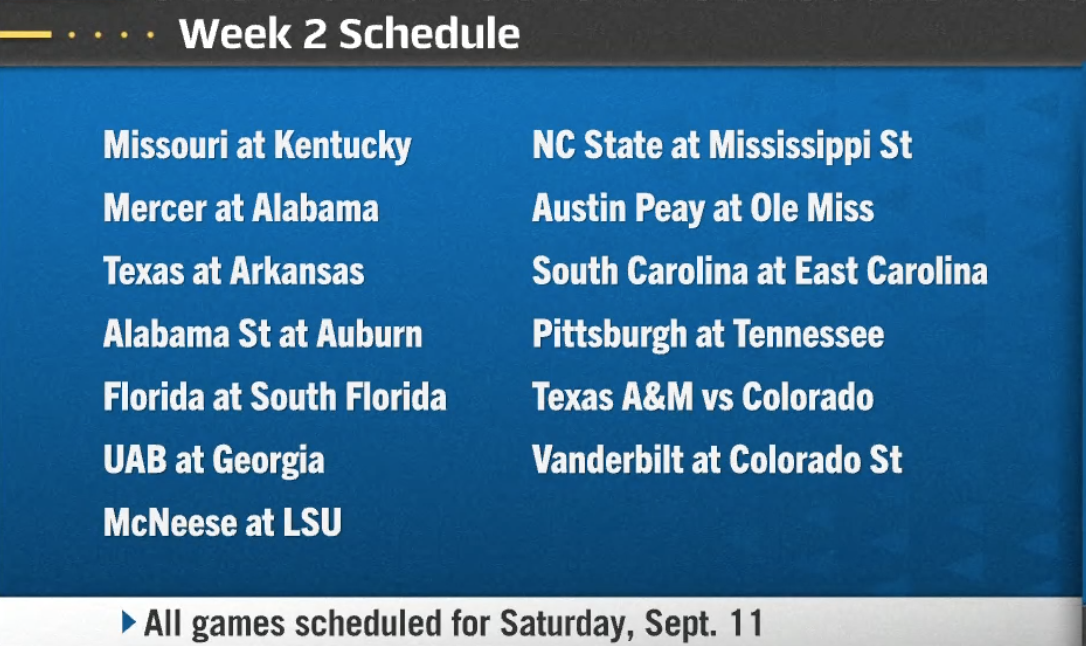 Week 3 Schedule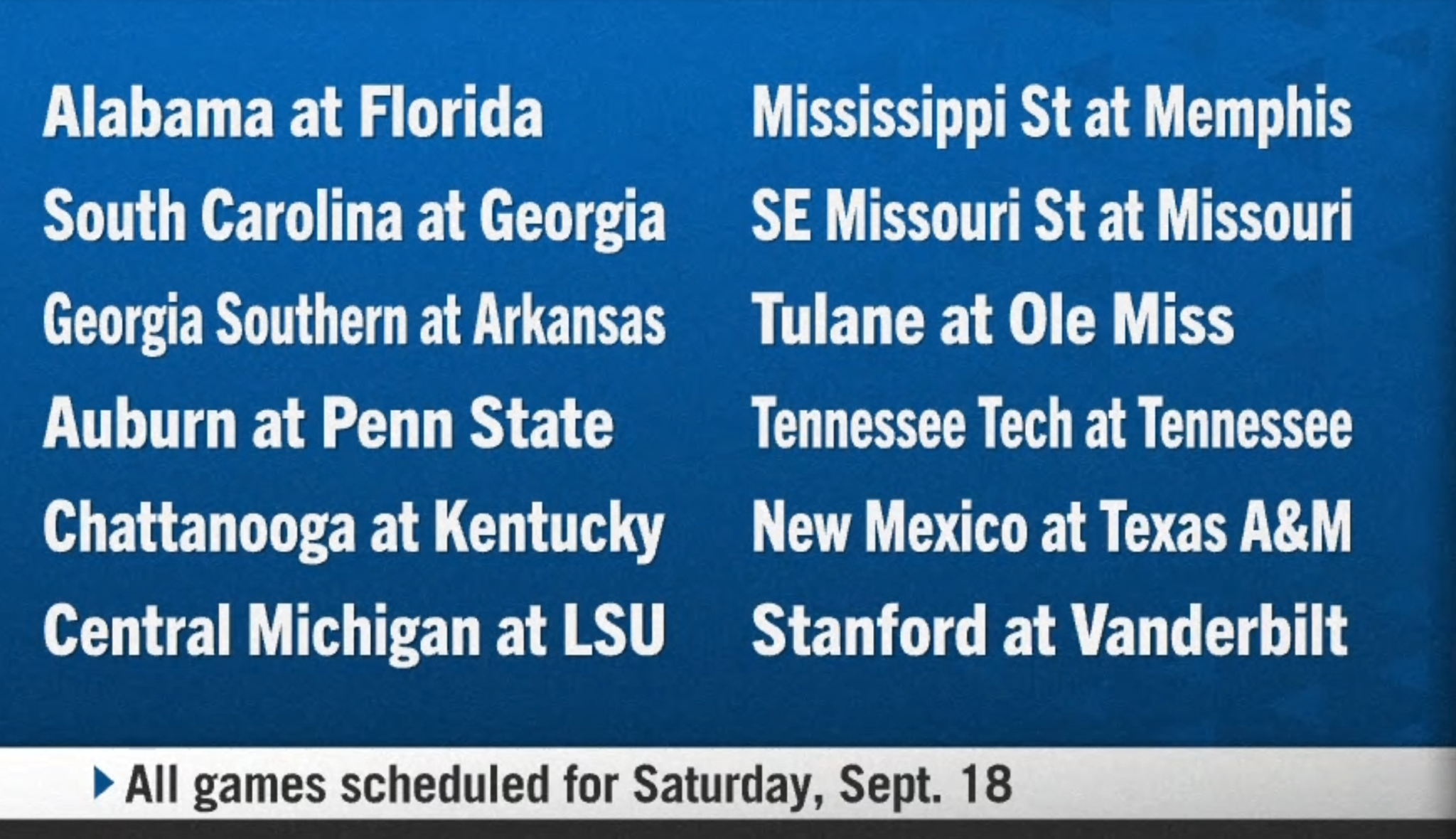 Week 4 Schedule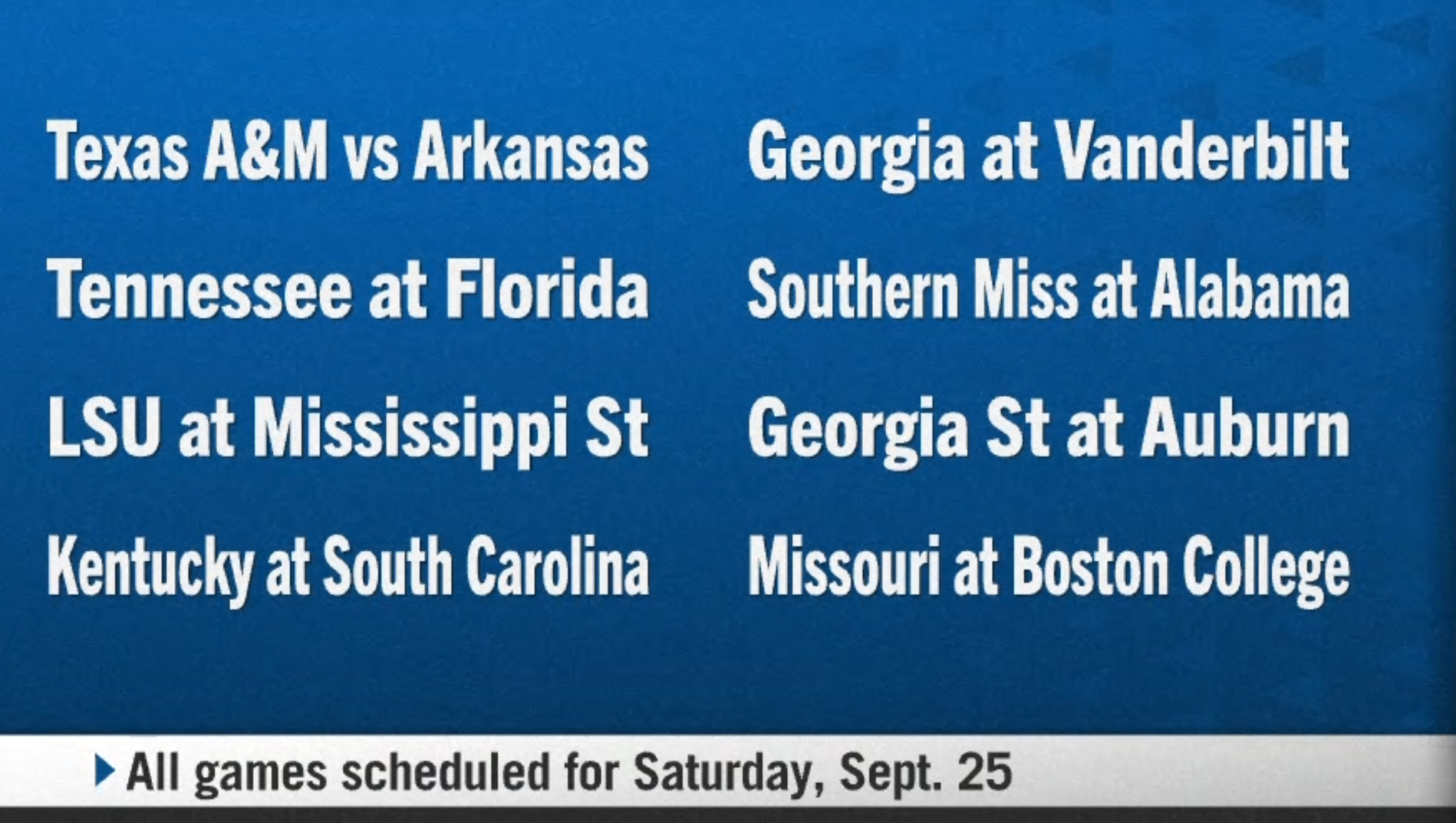 Week 5 Schedule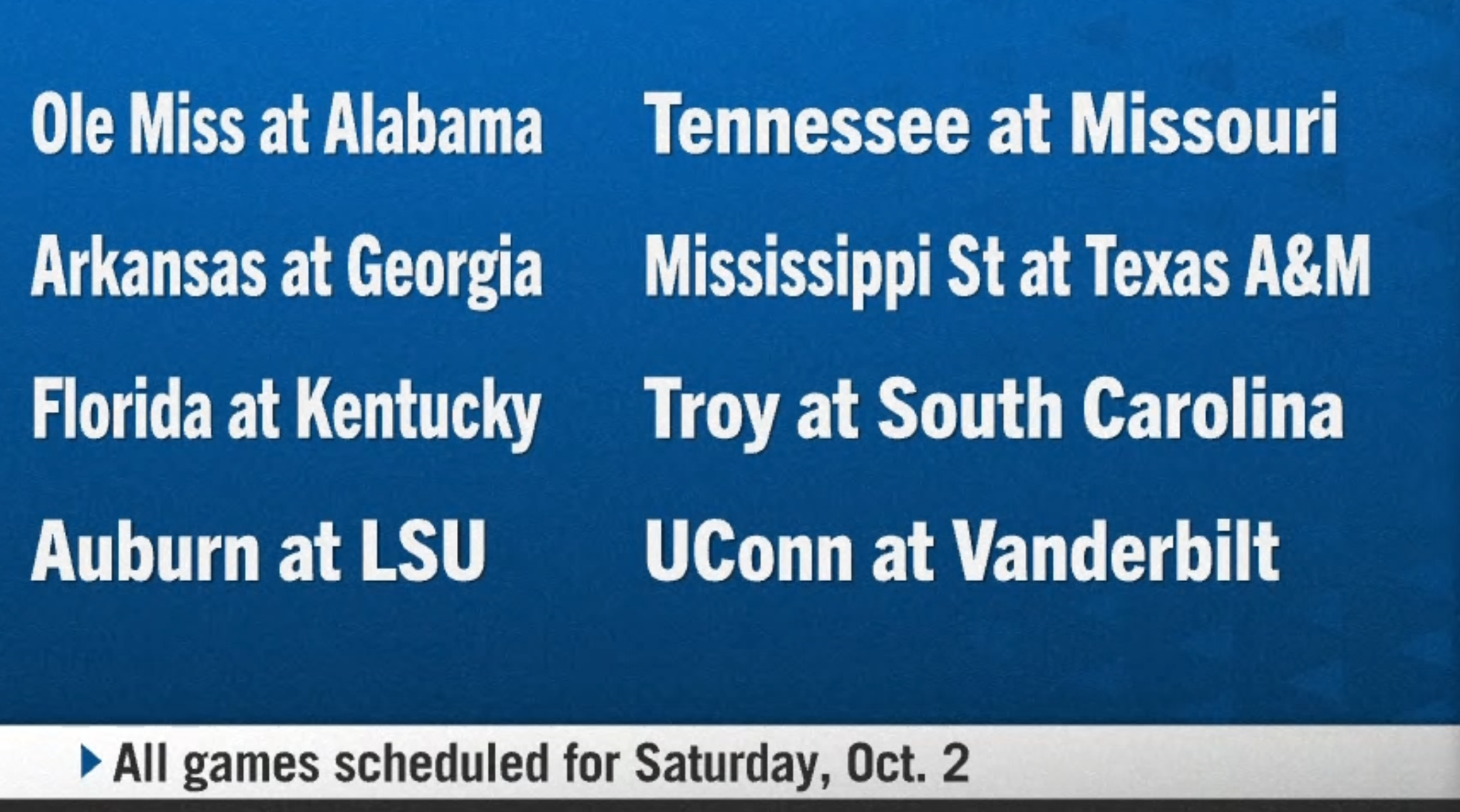 Week 6 Schedule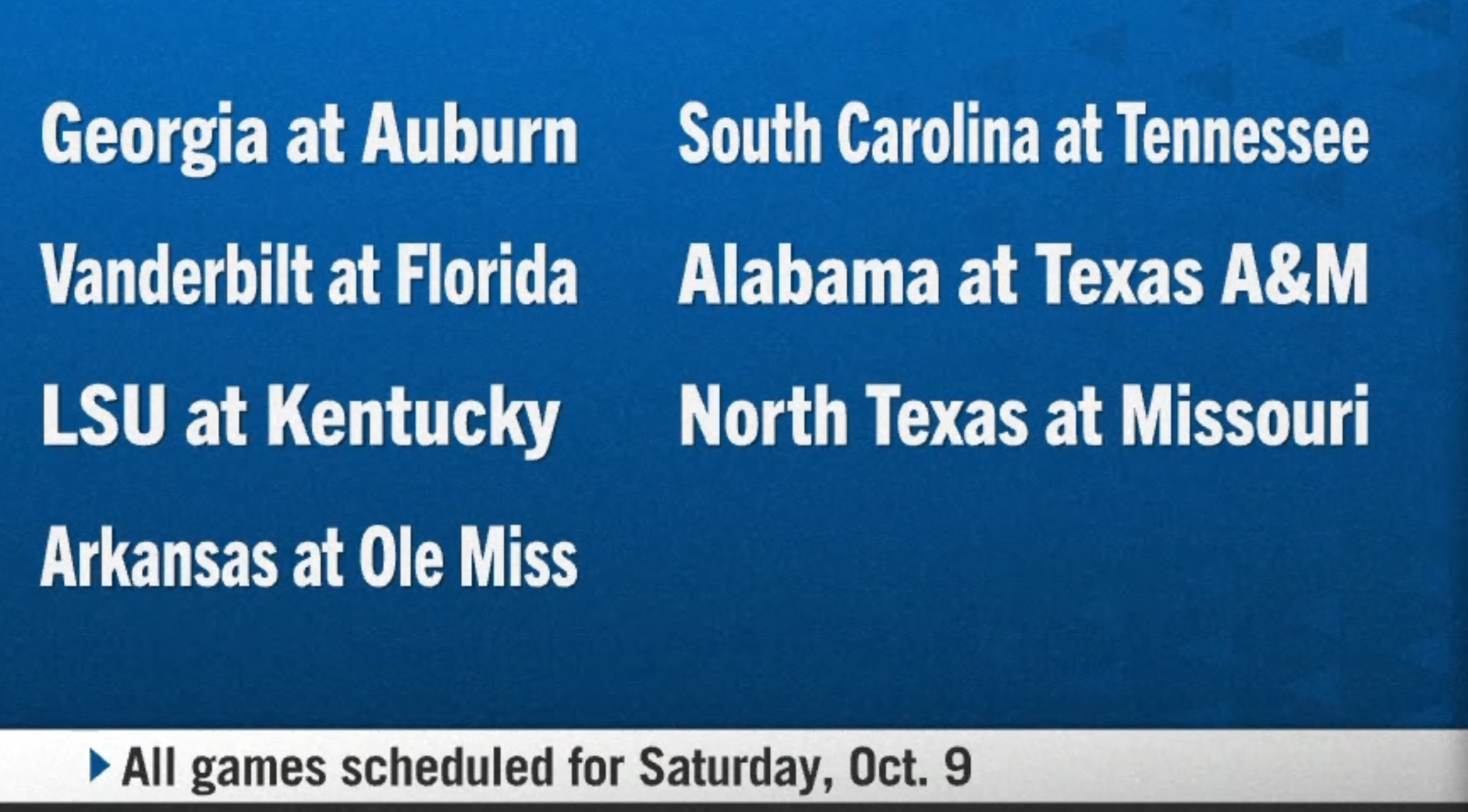 Week 7 Schedule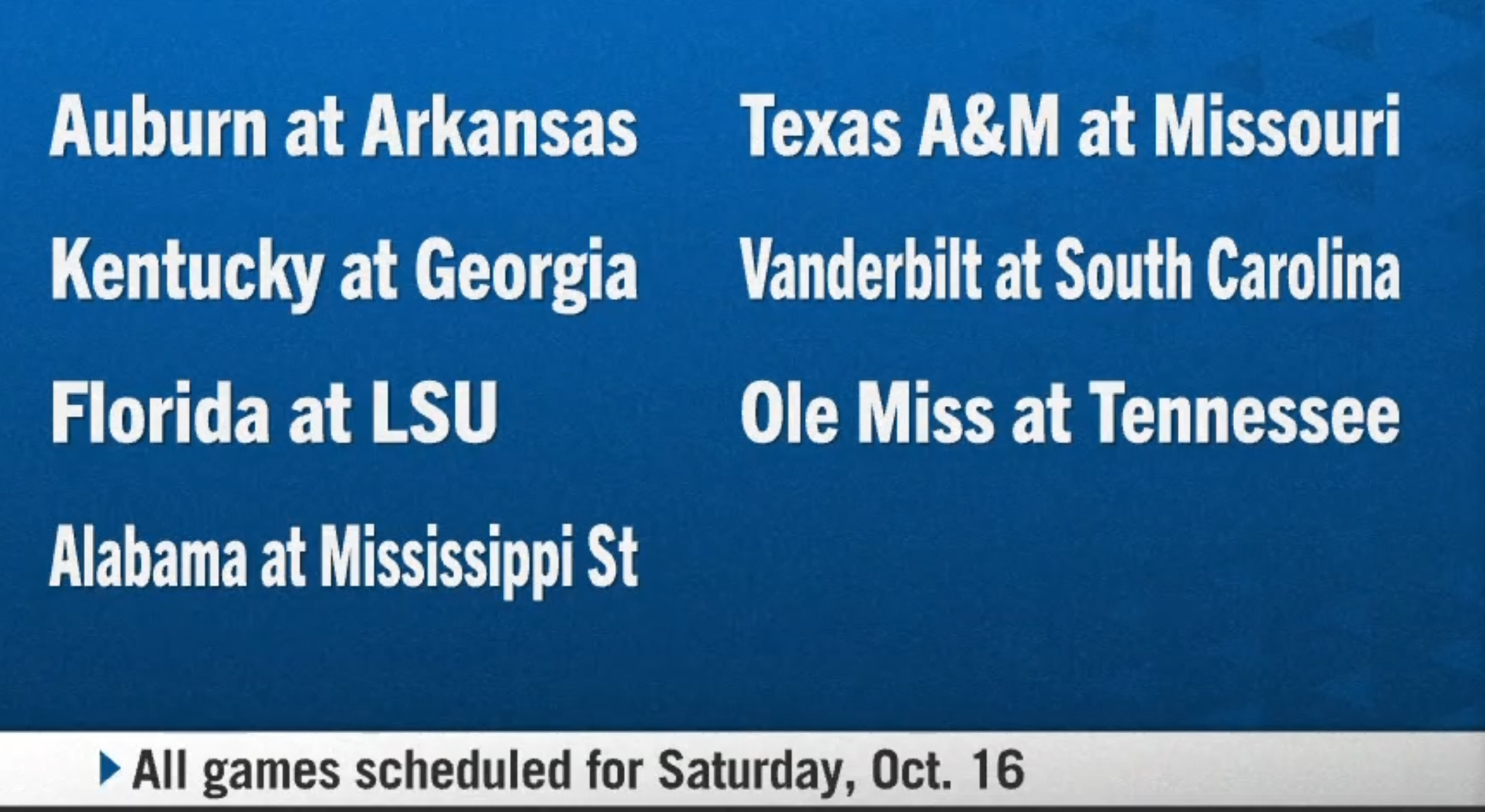 Week 8 Schedule
Week 9 Schedule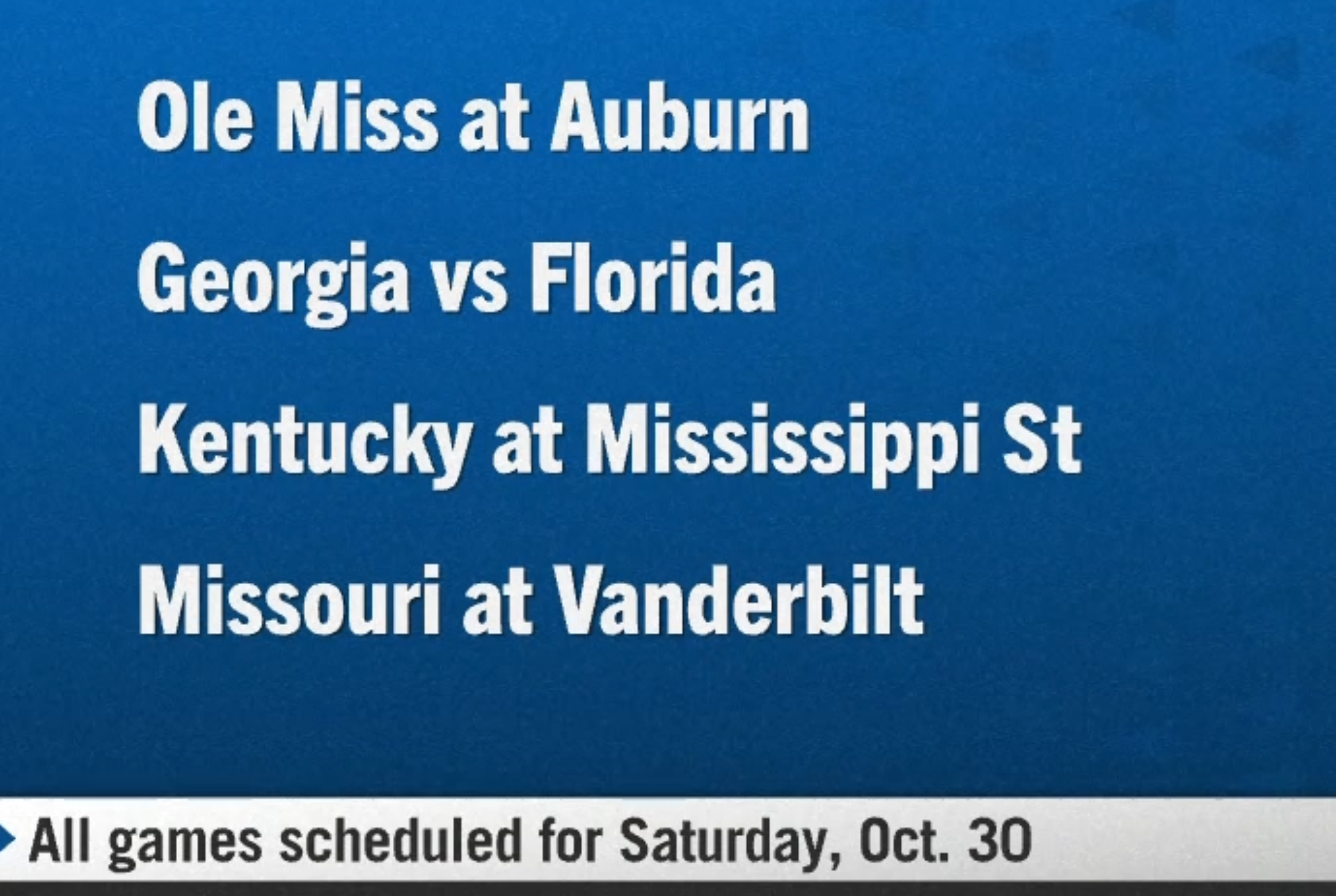 Week 10 Schedule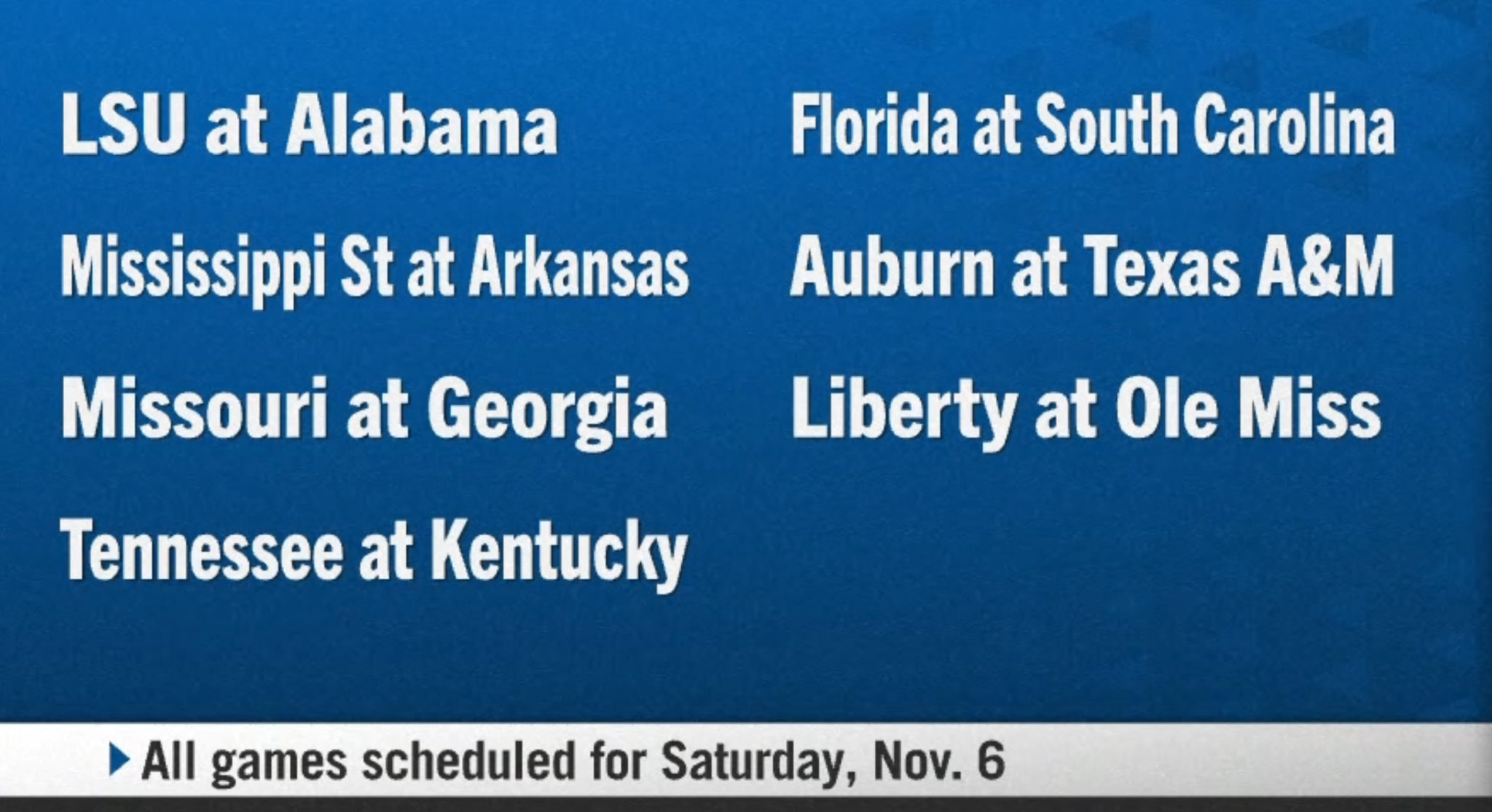 Week 11 Schedule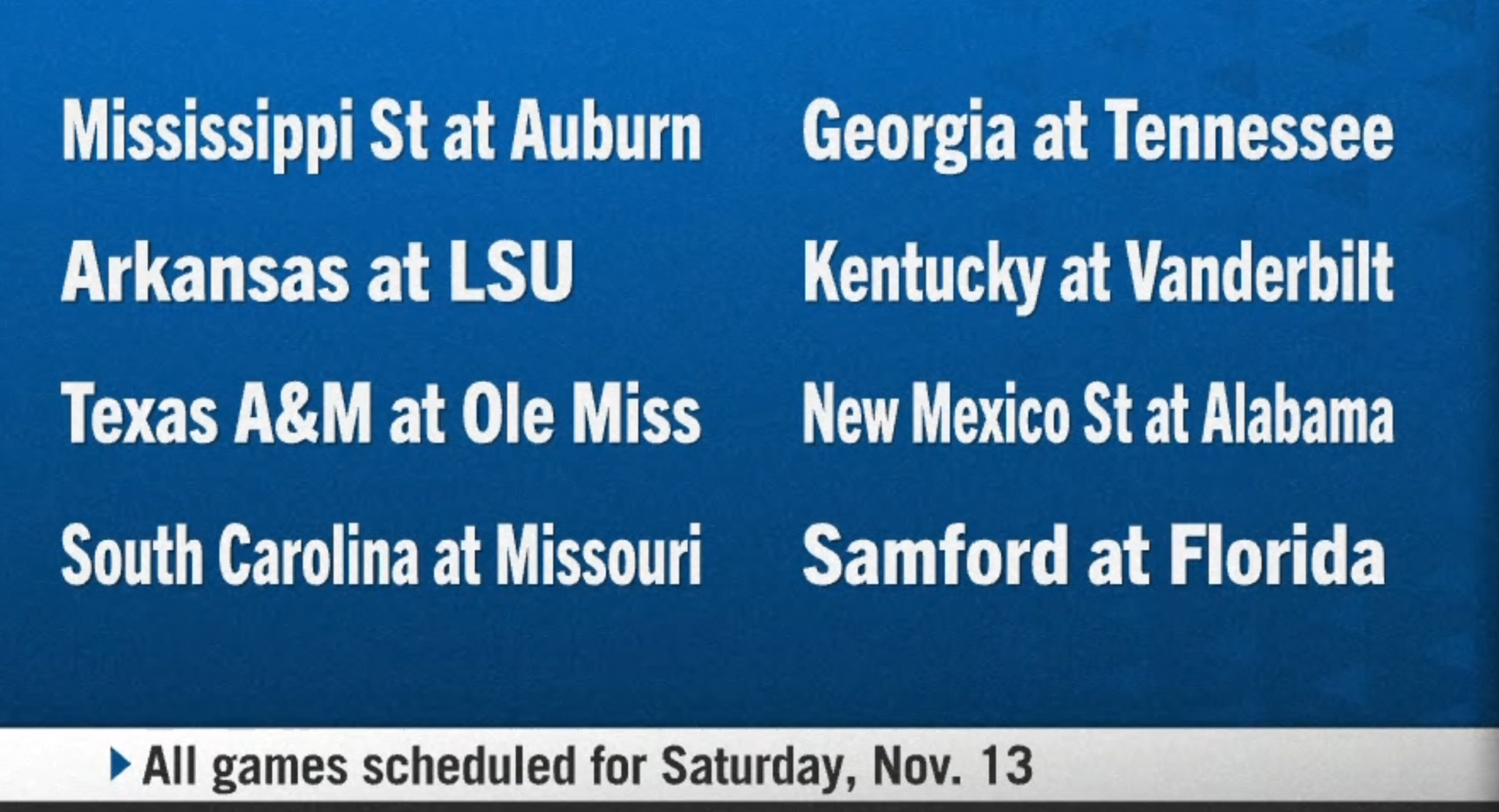 Week 12 Schedule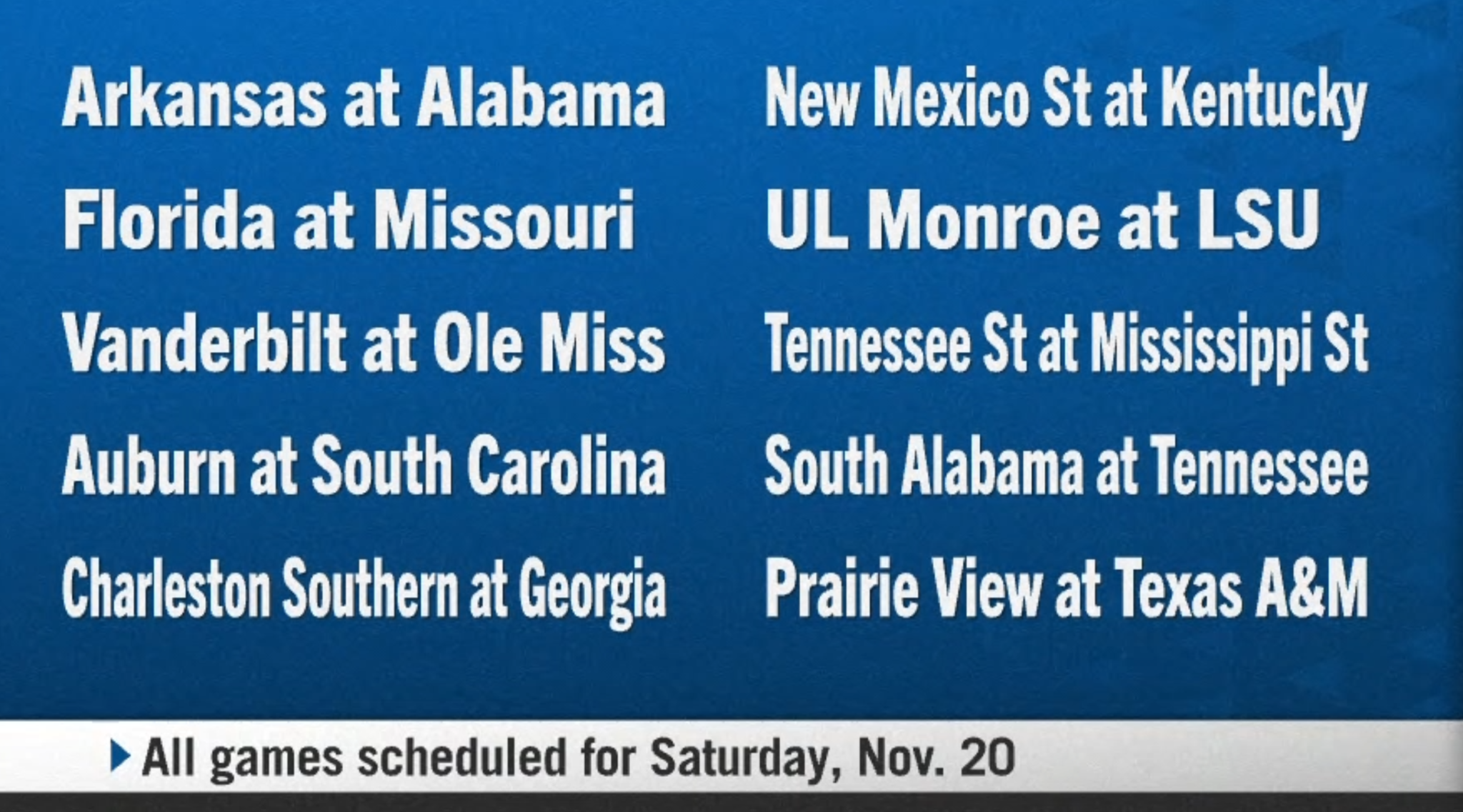 Week 13 Schedule