SEC
2023 NIT Bracket: 2 SEC teams make field for National Invitation Tournament
The 2023 NIT bracket has been set, with teams that didn't crack the 2023 NCAA Tournament field set to compete for a title.
Vanderbilt enters the NIT as a No. 3 seed, while Florida is a No. 4 seed.
Vanderbilt will play Yale out of the Ivy League on March 14 at 9 p.m. ET on ESPNU, while the Gators will play in-state rival UCF out of the AAC on March 15 at 7 p.m. ET on ESPN2: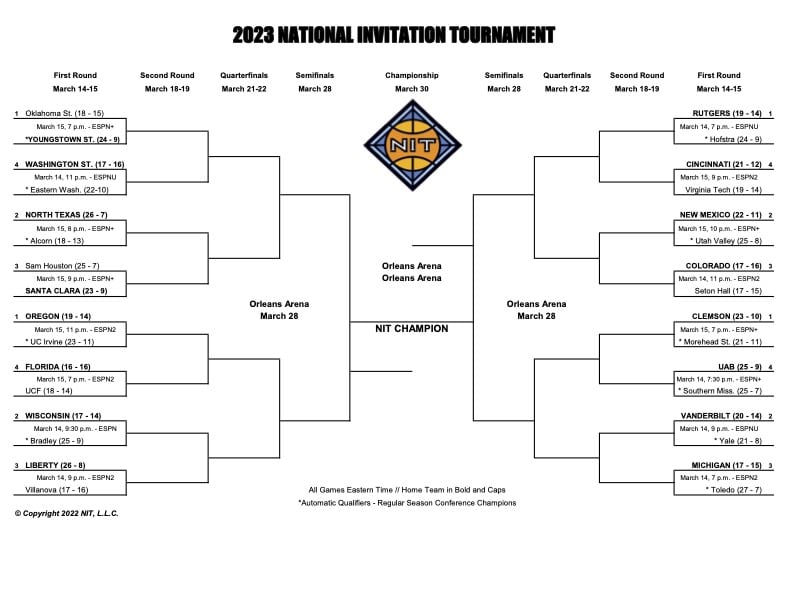 Oklahoma State, Rutgers, Clemson and Oregon earned No. 1 seeds in the NIT as the first 4 teams out of the NCAA Tournament field.
Instead of the semifinals and finals being held at Madison Square Garden, they'll be held at Orleans Arena in Las Vegas. We'll see if the Commodores and Gators can advance to that point in the tournament after missing out on the NCAA Tournament.