SEC
3 SEC coaches listed on The Athletic's list of top 10 current CFB coaches
Due to the dominance of Alabama and Clemson in recent years, and the recent retirement of Urban Meyer, there aren't that many current college football coaches with national championships on their resumes these days.
However, that doesn't mean there aren't any good coaches — it just means the sport has gotten a bit top-heavy in recent years.
On Tuesday, The Athletic's Stewart Mandel ranked the top 25 college football coaches. He then joined "The Paul Finebaum Show" on Tuesday afternoon to discuss his rankings. As you can see below, three SEC coaches made the top 10:
NEXT:@slmandel joins the show to talk about his Top 25 of #CFB Coaches.

Here's the top 10: pic.twitter.com/6MwRneiIt2

— Paul Finebaum (@finebaum) March 5, 2019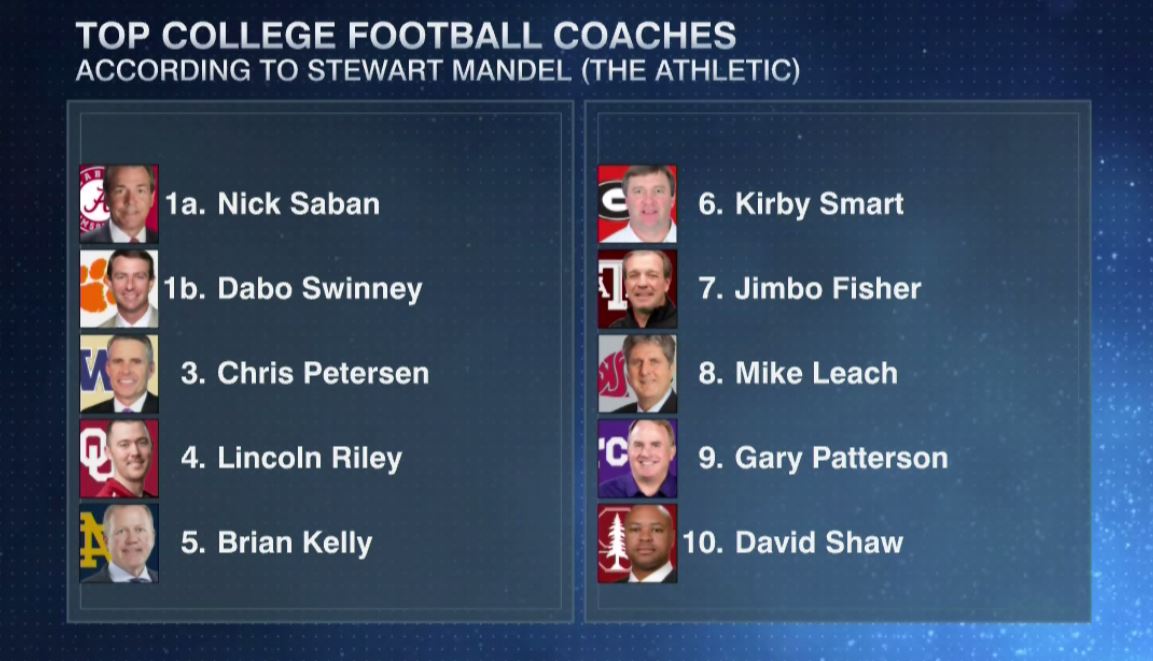 Obviously, it's no surprise to see Nick Saban at No. 1, and No. 7 seems a bit low for Jimbo Fisher, who has a title from his time at Florida State.
Kirby Smart may be a little high, actually, at No. 6, but he's certainly working on putting together an incredible coaching career.