SEC
A bold prediction for each SEC game of Week 3
The early weeks are the hard ones. Not for the teams playing Southeast Sleepy State, for those of us in the bold predictions department. Because unless you're Vandy, you're not going to lose to an FCS team. For the other 13 schools in the conference, it's a little harder. But we've got two interesting conference games, and a few wildcards out there. And there's no bad time to be bold– of course, all of these things won't happen. But we bet a couple of them do.
Two 100 yard rushers for Kentucky
Calling for a 100 yard rushing game for Chris Rodriguez against FCS Chattanooga isn't bold. But calling for 100+ for C-Rod and a 100+ yard game for his backup Kavosiey Smoke? Now we're in business. And so will Kentucky be in this thumping.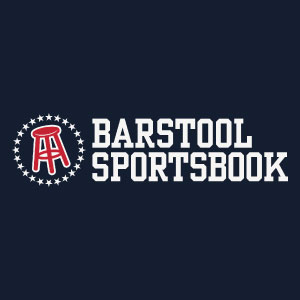 Barstool Sportsbook
States: OH, MD, LA, CO, IL, IN, MI, NJ, PA, VA, TN, AZ, IA, WV
SIGN-UP BONUS
$1,000
NEW PLAYER BONUS
A&M gets right
Given the injury to Haynes King and A&M's massive struggles in last week's win over Colorado, picking on the Aggies is the next big thing. It shouldn't be. Jimbo Fisher didn't get here by not having a plan B, and with a full week to prepare for Zach Calzada running the team, the Aggies will roll. The guess here is that A&M goes all in on the ground game. Says here that Spiller goes for 150 on the ground, Calzada throws 3 TDs, and the Aggies cover the healthy spread, winning by 40.
400 for Bazelak
Mizzou had a tough loss to Kentucky last week, but SEMO won't present quite the same level of opposition. Missouri leaned heavily on Connor Bazelak last week, and will keep the offense flowing through him this week. He'll throw for 400 yards before departing late in the third quarter of an easy win.
Herndon makes UT happy
Tennessee's offense had struggled under Joe Milton, who may or may not be able to play this week. No time like the present for Josh Heupel to turn the reigns over to Herndon Hooker, who probably should have been the man in Knoxville from day one. Hooker will throw for 200 yards and run for 75 more, the Vols will roll, and UT will name Hooker the starter against Florida next week.
Tide early, Florida late
UT won't be the only team with QB drama this week. Mullen will play Emory Jones and Alabama will dominate this game early. Desperation will bring on Anthony Richardson, and Florida will scrap and claw and get a backdoor cover in a 38-28 game. Gator fans will be mad because Richardson didn't play more. Bama fans will be mad because Richardson will make them crazy late. Gamblers will be mad because of the late cover.
Sloppy start for Razorbacks
Arkansas is on top of the world after last week's win against Texas. Can anybody say emotional hangover? Meanwhile, Georgia Southern will run the ball well enough early to keep this a one-score game at halftime. The Hogs will get the message at intermission and deliver a solid 20-point win, but it'll be a little perilous early.
800 yards in Memphis/State shootout
Likewise, Mississippi State was razor-sharp in last week's win over NC State. Memphis probably can't defend a good high school team. But they can throw, and they can run. This game has shootout written all over it. We'll say State wins on a last second field goal, but that the two teams pass for– you read that right– 800 total yards.
Shutout for Bulldogs
Georgia's massive point spread against South Carolina will be hard to reach. What won't be hard for UGA in shutting down Carolina's offense. Georgia has allowed 10 points in 2 games. Says here they allow 10 points in 3 games. A touch of respect to the Carolina defense, which does win the point spread battle, but it's a 28-0 final.
FanDuel Sportsbook
ALL STATES WHERE LIVE!
NEW USERS!
BET $5, GET $125
ANY GAME!
Bo Nix, winning QB
I know, I know. I've been here before. We've all been here before. We keep waiting for Bo Nix to turn into something other than the king of easy wins, the guy who puts up amazing stats, but puts up 80% of them in cupcakes. But here's the thing. Penn State isn't the top ten Big Ten team of your dad's era. They're playing the wrong QB, having run off Will Levis to start Sean Clifford. They beat a punchless Wisconsin team, and Bo Nix has learned enough in his Auburn years to outslug the Nittany Lions. 24-21 win for Auburn and the James Franklin to USC rumors heat up.
LSU runs for 250
Yes, LSU has been awful. But lost in the hubbub is how awful they've been on the ground, rushing for 87 yards per game. Tyrion Davis-Price is about to see a whole lot of carries, as is Corey Kiner. LSU will easily eclipse its rushing total for the year and will go with plenty of tempo, but slash Central Michigan with the run. LSU by 35, rushing for 250 yards.
Count on Corral
Tulane gained many believed by hanging around Oklahoma in week one. They won't hang around Ole Miss. Matt Corral should be ready for 350 passing yards and an SEC Player of the Week award after the Rebels pick up a three-score win. Ole Miss is for real.
Vandy leads at half, falls late
Look up at our prediction about Arkansas. Similarly, Stanford has had a fine week. They beat Southern Cal, got their coach fired, and feel full of momentum. Meanwhile, Vanderbilt showed actual signs of life in week two. Stanford has to travel across the country and will have a sluggish first half before they rally in the third quarter and dispatch Vandy by 17.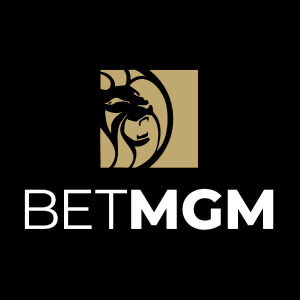 BetMGM Sportsbook
STATES: LA, NY, AZ, MS, CO, IN, IA, MI, NV, NJ, PA, TN, WV, VA
SIGNUP BONUS
1+ PUNCH LANDS!
$200 BONUS