SEC
Alabama vs. Auburn: Prediction and preview
For fans of Alabama and Auburn, the game of the year is almost here. The Iron Bowl is a 24/7/365 rivalry, and bragging rights for the next year are on the line Saturday (2:30 p.m. CT/3:30 p.m. ET, CBS) when the Crimson Tide and Tigers meet at Bryant-Denny Stadium in Tuscaloosa.
Neither team's 2022 season has gone as planned, giving the rivalry back-and-forth a different feel this year. For the upcoming offseason, though, one side will at least get to say, "But we still won the Iron Bowl!"
Alabama vs. Auburn preview
College football fans are accustomed to the Iron Bowl having SEC and/or national championship implications. For the first time in a while, that isn't the case. (Alabama entered the 2019 game with LSU having won the SEC West, but the No. 5 Crimson Tide was still in the College Football Playoff race.)
After signing up to claim the FanDuel promo code, make a $5 bet on any football game this weekend. Win or lose, you will get a $125 bonus.
FanDuel Sportsbook
ALL STATES WHERE LIVE!
NEW USERS!
BET $5, GET $125
ANY GAME!
Technically, No. 7 Alabama isn't officially eliminated from this year's CFP, though it would take some unprecedented chaos for a non-conference champion to make the final 4 with 2 losses. Auburn, meanwhile, enters the game without having secured bowl eligibility. This year, the game is all about pride.
Assuming Alabama doesn't somehow make the Playoff, an Iron Bowl win will mean more than any postseason bowl game for either team. With a 10-2 regular-season finish, the Crimson Tide would likely play in a New Year's Six bowl, which is a letdown for a team used to playing for the national championship. Cadillac Williams coaching Auburn in a bowl game would make for a feel-good story, but postseason games for 6-6 teams are mostly forgettable. In the Iron Bowl rivalry, no one forgets who won the last meeting.
Alabama enters Saturday a multi-touchdown favorite, even though it has undergone a noticeable drop-off in offensive production in the outings since the 52-49 loss to Tennessee. In its last 3 SEC games (Mississippi State, LSU, Ole Miss), Alabama has scored either 30 or 31 points.
Bryce Young had the uncharacteristic 25-of-51 performance against LSU, but since then, he has completed 39-of-57 passes (68%) for 430 yards and 5 touchdowns. The supporting cast is different, but, for the most part, Young is still the quarterback who won the Heisman Trophy – a fantastic "point guard" on the gridiron who elevates the play of those around him by expertly executing the offense.
This season, Young's receivers aren't the usual stars generating buzz for the NFL Draft and Biletnikoff Award. While incorporating running backs and tight ends a bit more, Young has completed 63.8% of his passes at 8.1 yards per attempt for 2,664 yards and 24 touchdowns to just 4 interceptions.
Defensively, UA gave up 24 points to Ole Miss in the first 3 quarters of Week 11, but the Crimson Tide kept the Rebels scoreless in the 4th quarter while the offense managed 2 more scoring drives to secure the 6-point win. Austin Peay was just a Cupcake Week tune-up, but the defense managed to extend its shutout streak to 5 quarters.
For Auburn, the noticeable constant with Williams as interim head coach is that the Tigers look to be playing with improved energy and effort. Williams' first game was a 39-33 heartbreaking loss to Mississippi State. The Tigers have followed that up with back-to-back wins over Texas A&M (13-10) and Western Kentucky (41-17) to keep bowl hopes alive at 5-6.
In the 3 games under Williams and new co-OCs, QB Robby Ashford is 21-of-54 passing for 237 yards, 1 touchdown and 2 interceptions. In the MSU loss, Ashford's main contribution was rushing 18 times for 108 yards and 2 touchdowns. Against Texas A&M, though, he finished with 16 carries for just 47 yards.
Auburn's hopes for a storybook upset start with star running back Tank Bigsby. The 3rd-year standout is closing in on a 1,000-yard season (164 carries, 907 yards, 10 TD). One of Bigsby's best outings this year was a 23-carry, 121-yard performance in the recent 13-10 win over Texas A&M.
Feeding Bigsby plenty of carries and Ashford picking up yards on the ground could potentially slow the scoring down, which benefits AU. Winning by simply running the ball, though, is always much easier said than done.
A loaded week of football is here and new players can use our Barstool Sportsbook promo code SOUTH1000 for a huge new user promo! This offer comes with a $1k bet insurance, which you can use on any game or player prop.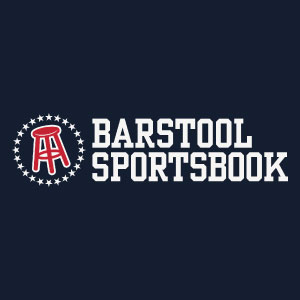 Barstool Sportsbook
STATES: MD, LA, CO, IL, IN, MI, NJ, PA, VA, TN, AZ, IA, WV
SIGNUP BONUS
$1,000
BET INSURANCE!
Ashford put up good passing numbers against LSU and Arkansas, but for the season, he's under 50% completion percentage with 6.8 yards per attempt and more interceptions (7) than touchdowns (6). Tennessee, LSU and others have shown that a team needs to be able to both run and pass effectively to challenge the Alabama defense.
Alabama vs. Auburn prediction
The Auburn defense has had some moments here and there, but at home, Alabama should be able to comfortably outscore an Auburn team with an inconsistent passing attack.
Williams will have Auburn ready to fight, but the Tigers are still outmatched against an opponent that will be just as motivated in a rivalry clash.
Prediction: Alabama 35, Auburn 16