Alabama vs. Texas A&M: Prediction and preview
Alabama vs. Texas A&M — the college football offseason's most talked about game of the 2022 regular season — is finally here. No. 1 Alabama hosts Texas A&M on Saturday night in Bryant-Denny Stadium (8 p.m. ET, CBS). The game's hype isn't quite what it was in the summer.
Thanks to the offseason drama and the preseason AP Top 25 rankings (No. 1 Alabama, No. 6 Texas A&M), Oct. 8 was circled on many calendars. With Texas A&M having already dropped 2 games, the hype has died down. ESPN's College GameDay, which promoted Alabama-Texas on FOX earlier this season, is featuring the Kansas-TCU matchup of unbeaten teams.
Alabama vs. Texas A&M preview
Coaches, players and fans alike all seem to be tired of the Nick Saban-Jimbo Fisher feud. The topic is unlikely to be truly put to rest, though, at least until the postgame coverage wraps up.
More relevant to Saturday night is the status of Bryce Young. The Alabama star quarterback injured his shoulder in the first half of the Crimson Tide's Week 5 win at Arkansas and did not return.
On Wednesday, Saban described Young as day-to-day, adding that Young is practicing. Even with Young's status officially up in the air, Alabama remains favored by more than 23 points.
Barstool Sportsbook has an exciting offer for football fans. New customers can sign up for an account with SOUTH1000 to get insurance on your first bet up to $1,000. If your bet wins, you win. If not, get up to $1,000 in bonus refunds. Click here to get started.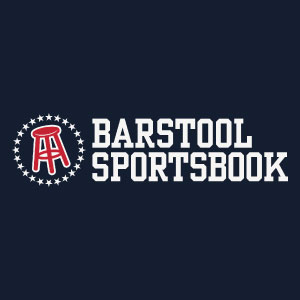 Barstool Sportsbook
States: OH, MD, LA, CO, IL, IN, MI, NJ, PA, VA, TN, AZ, IA, WV
SIGN-UP BONUS
$1,000
NEW PLAYER BONUS
It's not hard to see why the Crimson Tide is expected to win running away. Aside from the 20-19 squeaker against Texas, Alabama has scored 49 points or more in its other 4 games. UA's average for the 2022 season is 48.4 points per game, just a hair behind Tennessee's SEC-leading mark of 48.5.
Quarterback is the most important position on offense, but Alabama showed against Arkansas that it can still can score without Young on the field.
Young exited with the Tide up 14-0 in the second quarter. In Young's absence, backup QB Jalen Milroe guided Alabama to a 49-26 victory. The fact that Milroe led scoring drives accounting for 35 points in 2-plus quarters is more telling than his personal box score (4-of-9 passing for 65 yards and a touchdown; 9 rushes for 91 yards).
Alabama's high-scoring wins are over Utah State (55-0), ULM (63-7), Vanderbilt (55-3) and Arkansas (49-26). Texas A&M will try to slow down that parade of points.
The Aggies are allowing 17.6 points per game, which ranks No. 6 in the SEC. Arkansas and Vanderbilt, the 2 SEC teams that have tried to stop the Tide, are the bottom 2 SEC teams in scoring defense (30.6, 33.8 points per game).
The Texas A&M defense is coming off of its roughest showing of the 2022 season. Mississippi State QB Will Rogers was 31-of-45 for 329 yards and 3 touchdowns in the Bulldogs' 42-24 win. Mike Leach teams aren't known for running the ball, but MSU rushed 24 times for 144 yards on the Aggies.
Alabama enters Saturday leading the SEC in yards per carry (7.39) with 251.40 yards per game on the ground. Texas A&M's rushing defense is in the bottom half of the SEC, allowing 170.20 yards per game on 4.44 yards per carry. The Aggies are about to face the SEC's top 2 running backs in yards per carry.
Alabama RB Jahmyr Gibbs is leading the SEC in yards per carry with 8.79. Teammate Jase McClellan is No. 2 in the conference with 7.53 yards per carry.
DraftKings has an exciting Thursday Night Football offer for new customers. If you win your $5 bet on Thursday Night Football, you will get a $200 bonus. Click here to get started with our DraftKings promo code.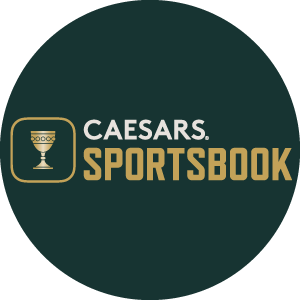 CAESARS SPORTSBOOK
+1K REWARD & 1K TIER CREDITS
SIGN-UP BONUS
$1,000
FIRST BET OFFER
Even if Texas A&M manages to somehow slow down the Alabama offense, the Aggies would still need to score points of their own, which has been a major issue so far this season. Texas A&M is last in the SEC in scoring offense at 21.8 points per game with a season-high of 31 points in Week 1. Alabama is No. 2 in the SEC in scoring defense, allowing just 11 points per game.
Alabama vs. Texas A&M prediction
Before the season, Young potentially missing the game would likely have Texas A&M favored to make it 2 in a row over the Tide. Looking at the teams' strengths and weaknesses through Week 5, it's hard to find a favorable matchup for the Aggies against an Alabama squad playing like the top team in the country.
Texas A&M's upset hopes start with Alabama playing Milroe over Young. The Aggies would obviously have done more prep for Milroe than the Razorbacks.
Alabama's QB situation, though, isn't enough to swing the game. Texas A&M would still need a career game from its own quarterback and to shut down the Crimson Tide ground game. That's a lot to ask of a 3-2 team coming off a 42-24 loss to Mississippi State.
Prediction: Alabama 37, Texas A&M 13