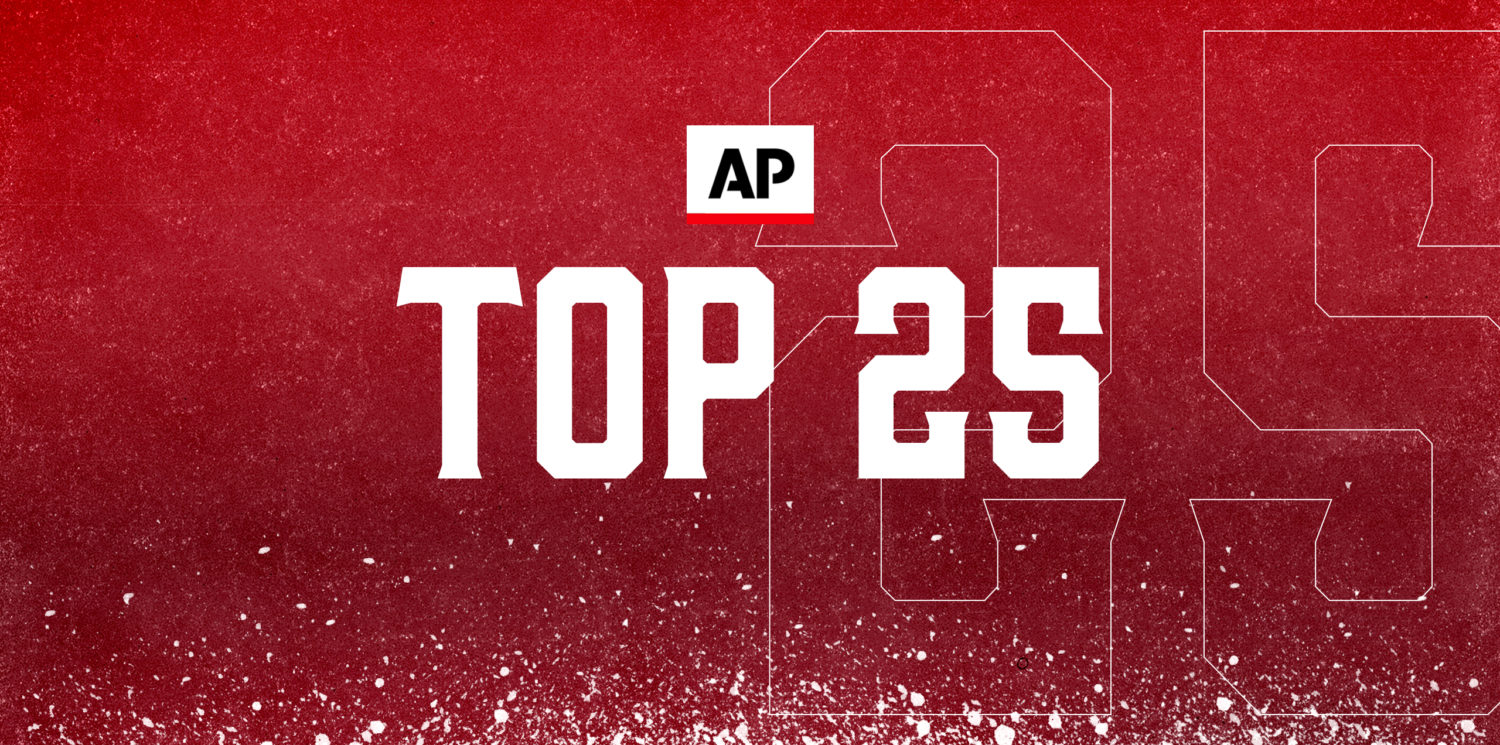 SEC
AP Poll Week 2: 8 SEC teams ranked in top 25
The AP Poll has been released following an entertaining first full weekend of college football action!
Unsurprisingly, there are some familiar names atop the poll, with Alabama retaining its No. 1 spot after a 55-0 shutout win over Utah State on Saturday.
Meanwhile, Georgia jumped into the No. 2 spot, leapfrogging now-No. 3 Ohio State. Michigan and Clemson round out the top 5.
Elsewhere around the SEC, a total of 8 SEC teams cracked the top 25, including Texas A&M (No. 6), Florida (No. 12), Arkansas (No. 16), Kentucky (No. 20), Ole Miss (No. 22) and Tennessee (No. 24).
Auburn, Mississippi State and South Carolina also received votes out of the SEC.
Check out the Week 2 AP Poll here:
Week 2 AP Poll
#1 Alabama
#2 Georgia
#3 Ohio State
#4 Michigan
#5 Clemson
#6 Texas A&M
#7 Oklahoma
#8 Notre Dame
#9 Baylor
#10 USC
#11 Oklahoma State
#12 Florida
#13 Utah
#14 Michigan State
#15 Miami
#16 Arkansas
#17 Pitt
#18 NC State
#19 Wisconsin
#20 Kentucky
#21 BYU
#22 Ole Miss
#23 Wake Forest
#24 Tennessee
#25 Houston
Also receiving votes:
Oregon 131, Penn State 122, Texas 118, Cincinnati 63, Florida State 42, Fresno State 22, UCF 22, Minnesota 22, Kansas State 18, Auburn 15, Mississippi State 10, Air Force 8, Oregon State 5, North Carolina 3, South Carolina 2, Purdue 1, UCLA 1, Arizona 1