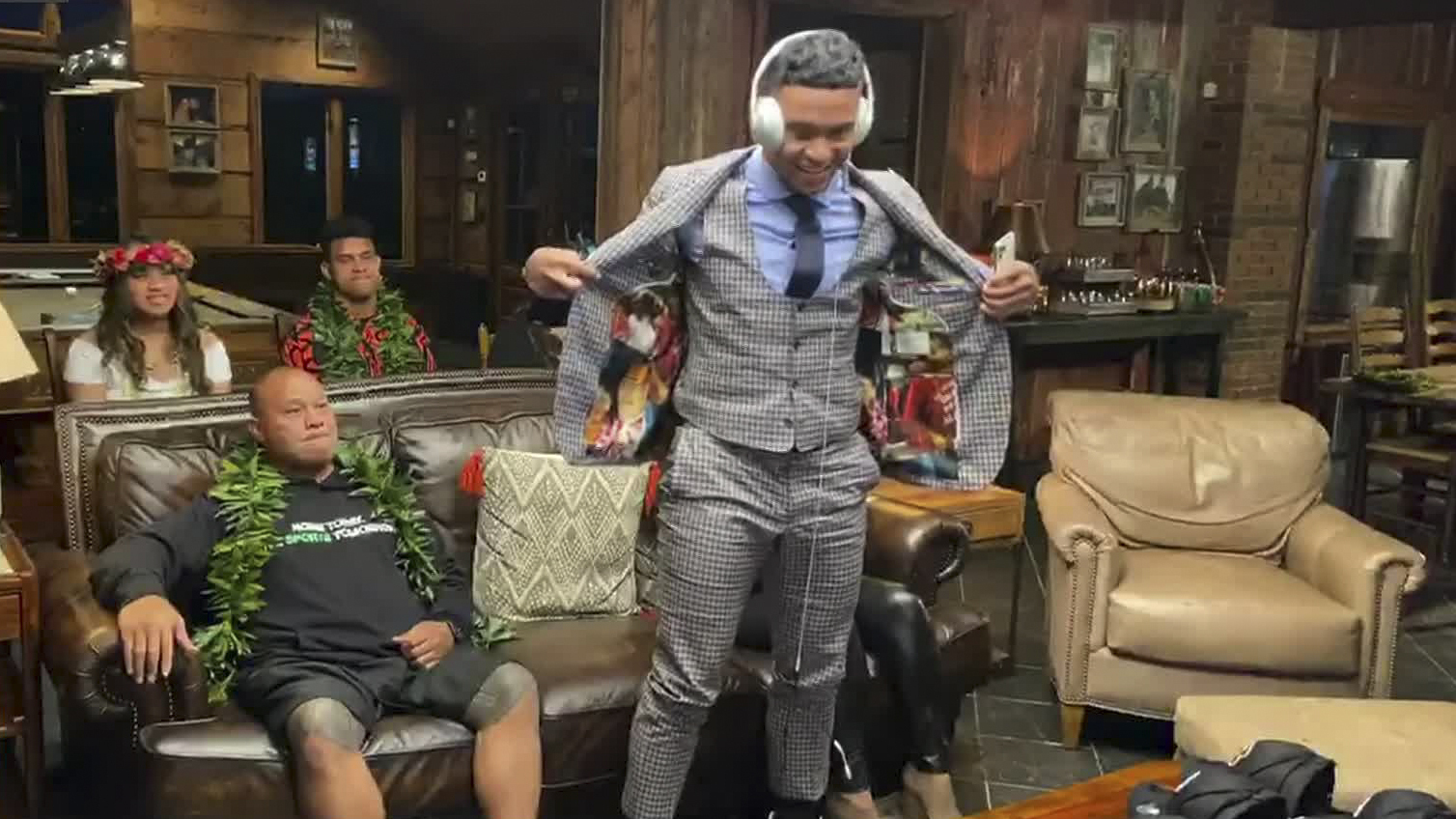 SEC
Best and worst fits for SEC 1st-round picks in the 2020 NFL Draft
Get at me, Old Takes Exposed.
The weird, unprecedented first round of the 2020 NFL Draft is in the books. The SEC dominated with a record 15 first-round picks. Every one of them inevitably has future Pro Bowls and 8-figure contracts in their futures. Obviously.
But as great as it is to watch first-round picks celebrate their dreams coming true, the reality is that some of them walked into better situations than others. The goal today isn't to label players "busts" and "stars" because if we're being honest, I can't predict the future.
I can, however, give a take on which former SEC players landed in ideal and less-than-ideal scenarios. After all, the fit often determines the player.
Here were the ones who stood out from the SEC:
Best Fits
QB Joe Burrow, Cincinnati Bengals
Yes, it's the Bengals, AKA the franchise that hasn't had a playoff win in nearly 3 decades. There's no guarantee that Burrow thrives in a franchise that's so rarely risen above mediocrity. But the Ohio kid can shine, and not just because of where he grew up.
He's still going to have A.J. Green, Tyler Boyd and a 24-year old Joe Mixon (he's actually only 4.5 months older than Burrow). The skill players aren't lacking. The key is that he's got a second-year coach in Zac Taylor who specializes in building up quarterbacks. That's what he was brought to Cincinnati to do.
Does Burrow need much help learning how to read defenses and handle the increased speed of the NFL? Probably not, but Taylor should be able to maximize his skills. They're going to operate a similar system to the one that LSU ran with Joe Brady.
If the Bengals are ever going to figure it out at the most important position, it's this group with Burrow.
Don't bet against this guy:
🐐 Status pic.twitter.com/HBkzLbWsIi

— LSU Football (@LSUfootball) April 24, 2020
QB Tua Tagovailoa, Miami Dolphins
I mean, I would have yelled at my TV irrationally had Roger Goodell announced "Justin Herbert" instead of that botched way he said "Tagovailoa." Thankfully, I only got mad at Goodell and not the Dolphins.
But hey, I'm glad all the experts bought those smokescreens. So bizarre.
Here's the thing. I've been saying this for months. Nothing changed with Tagovailoa that should have prevented the Dolphins from going after him. No workout video, no personal doctor report, no Wonderlic rumor was going to change that. A team desperate for a quarterback deemed that it was indeed worth it to roll the dice on Tagovailoa with his lower-body injuries. The Dolphins didn't get too cute with it. Good.
So why is this a good fit? Well, the team without a Pro Bowl quarterback since Dan Marino in 1995 is going to do everything possible to surround Tagovailoa with weapons. Whether that's help on the offensive line — something they addressed by getting Austin Jackson in the first round — or giving him an elite running back who can give him more favorable defenses to throw against, the Dolphins are all in on Tagovailoa.
The hype will be on him as the savior. What else is new?
WR Jerry Jeudy, Denver Broncos
That sound you heard around 10 p.m. ET was Drew Lock letting out a "let's gooooooooooooo!"
Lock got a much-needed weapon with the guy who I thought was the best receiver in the draft. Jeudy is an elite route-runner who can beat a defense all over the field against any coverage. He might not have the physicality of someone like Julio Jones or the speed of someone like Ruggs, but Jeudy's ability to make plays in the open field is special.
Jerry Jeudy is Denver bound 💨#NFLDraft pic.twitter.com/r1UO9gzfQV

— ESPN College Football (@ESPNCFB) April 24, 2020
Lock needed that to pair with Courtland Sutton and Noah Fant. The Jeudy pick means the Lock now has 3 young, exceptional weapons on the outside. That's not including the newly-acquired Melvin Gordon. Jeudy is going to a place that's been offensively-starved since Peyton Manning ran out of gas 5 years ago but is prioritizing that side of the ball in a major way.
Let's just say Lock's chances of succeeding in the NFL just got a whole lot better with Jeudy on board.
WR Justin Jefferson, Minnesota Vikings
Let's be clear here. Jefferson was going to make the cut in this category almost anywhere he ended up. Why? He fits everywhere. Seriously. Put him in the slot? He gets separation all day. Stick him on the outside and let him go deep? He's more physical than he gets credit for. The guy just produces, and not exclusively in the slot.
With the Vikings, he'll replace Stefon Diggs and play alongside Adam Thielen. That's ideal for a rookie receiver like Jefferson, who can take over a game and benefit when teams think they can use single coverage on him.
There's more good news for the Vikings. Jefferson was somehow the fifth receiver selected. That's got "Mike Thomas" written all over it. Just in case Jefferson needed another thing to continue motivating him, that'll certainly add a little more fuel to the fire.
The only way Jefferson would have been an even better fit somewhere was if the Saints got him a pick later … much to the chagrin of the entire state of Louisiana.
RB Clyde Edwards-Helaire, Kansas City Chiefs
Favorite. Pick. Yet.
Go figure that Edwards-Helaire was the first running back off the board, ahead of the likes of D'Andre Swift and Jonathan Taylor. That toughness was such an integral part of LSU's national championship run. His draft stock improved immensely over the course of the season.
The guy is special, and he's going to be special playing alongside Pat Mahomes. As Kirk Herbstreit said, that's not even fair. That's too many weapons for the Chiefs.
Edwards-Helaire's skill set as a modern running back was made for Andy Reid's offense. He's going to catch passes out of the backfield, run in zone blocking schemes and have a chance to become a star for the defending Super Bowl champs. Of all the places that Edwards-Helaire could have ended up, Kansas City was the best fit.
The year of LSU continued on Thursday night with Burrow starting it and Edwards-Helaire ending it. Of course.
Worst Fits
WR Henry Ruggs III, Las Vegas Raiders
I get it. The Raiders love speed and Ruggs is the definition of speed. On paper, that makes sense.
But here's what I don't like: As great as that speed and vertical are, I'm not convinced Ruggs is polished enough to be a true WR1. When you're the first receiver taken in the draft, you're expected to be that guy from the jump. I'm not sure the Raiders will maximize his skill set the best. If you're for an elite receiver prospect, is David Carr the quarterback you want to end up with? Nope. And the guy he'll be playing alongside, Tyrell Williams, is mostly a big-play guy, too.
Can Ruggs still succeed? Absolutely. But it was surprising to see the Raiders value his skill set more than someone like Jerry Jeudy, who was the more complete route-runner.
Ah, who are we kidding? It would've been strange to see the Raiders take the more obvious choice at wideout.
OT Isaiah Wilson, Tennessee Titans
For a win-now team like the Titans, I wasn't crazy about the move to get a talented but raw offensive tackle. It turned out the buzz surrounding Wilson's late climb was legitimate, but I thought there was a clear difference with him and Andrew Thomas.
This was undoubtedly motivated by the Titans' recent investment to Ryan Tannehill and Derrick Henry. But I thought if the Titans were going to get an offensive lineman, someone with more proving run-blocking chops would have made more sense to fill Jack Conklin's spot at right tackle.
But Wilson was a former 5-star recruit for a reason, and he's a massive dude. Perhaps the massive upside was too tough to pass on for Mike Vrabel.
CB Noah Igbinoghene, Miami Dolphins
When you have 3 first-round picks, you can take some risks. Igbinoghene improved a ton at the cornerback position, but is he more NFL-ready than Kristian Fulton and Trevon Diggs? I don't know about that. His rise was incredible. Don't get me wrong. To switch from receiver to cornerback and become a first-round pick in 2 years is insane. Kudos to him for that.
I'm interested in how he does playing away from Kevin Steele's defense. Steele deserves a lot of credit for his development. Now, though, we'll see how he's going to handle playing nickel in a defense that needs a whole lot of help.
Here's hoping Igbinoghene and everyone on the "bad fits" list proves me wrong.