SEC
Betting Stuff: A sneaky angle on Ole Miss-Alabama
We flew a little too close to the sun last week, backing programs like Kansas and Florida Atlantic to go on the road and handle their business. As a result, Betting Stuff posted its first losing week of the season. Luckily, the upset call of UTSA over Memphis kept the damage relatively small.
Last week: 2-3, -.95 Units
Season record: 20-9 (69%), +15.1 Units
This week, FBS doormats have been replaced with high-powered offenses. Let's see how that impacts the column in the win-loss department.
Over 64.5 Tulane at East Carolina
As a casual college football fan, you may be aware that Tulane and ECU trot out fun quarterbacks. Michael Pratt (10:2 TD-INT ratio) and Holton Ahlers have the ability to put their team's on their back. Pratt nearly orchestrated an upset of Oklahoma in Norman to start the season, and Ahlers has been hot, helping the Pirates win their past 2 games while accounting for over 600 yards through the air. Their impressive play should continue Saturday against the 97th- (ECU) and 98th- (Tulane) ranked pass defenses.
The key to the total in my opinion is the East Carolina side of the equation. They've been hot and cold historically under Mike Houston, but their outburst against a quality G5 defense in Marshall (561 total yards) gives me faith that they can chip in at least 28 points in this game. As for Tulane, their games have averaged 74 total points. With ideal weather forecasted on Saturday, this should be a fun, high-scoring game played in the 70s.
Kent State-16.5 vs. Bowling Green
The Golden Flashes have been beat up, run over and battered during their rugged nonconference schedule. In the end, Kent faced off against No. 5 Iowa, No. 15 Texas A&M, and an undefeated Maryland team in College Park. The good news is that the offense started to click against Maryland, and they emerged from those 3 games relatively healthy.
Dustin Crum, their All-MAC quarterback found his groove against the Terps, surpassing 300 yards through the air, while sprinkling in a long run as well. His top 3 receiving targets — Ja'Shaun Poke, Nykeim Johnson, and Dante Cephas — are the best trio in the league, and they're facing an opponent that wants to avoid a shootout at all costs.
Yes, Bowling Green just shocked Minnesota on the road, but this is the same Falcons team that is averaging just 16.5 points per game. BGSU checks in at 124th in total offense and cannot run the football whatsoever. The Falcons are dead last in yards per game on the ground, which is Kent State's No. 1 weakness.
This is a "get-right" game for Kent and the beginning of a march up the MAC standings. I would also advocate for an alt-line play here, up to Kent State-24 (+300).
Under 14.5 Arkansas team total vs. Georgia
College football has a way of rewriting the book on a team faster than just about any other sport on earth. At halftime between Rice and Arkansas, the Razorbacks trailed 10-7 and it was feared that the positive momentum in Fayetteville was set to be derailed by poor quarterback play. Since then, the Hogs got things cooking, dispatching Rice, then leveling Texas and Georgia Southern in back-to-back blowouts, all before edging out A&M in a hard-fought defensive battle.
Arkansas is a great story, and certainly has surpassed its preseason expectations, but this line (UGA-18.5) tells you everything you need to know about this game. The Razorbacks are going to be out of their depth when they have the football, facing the nation's No. 1-ranked defense. Gameflow-wise, Arkansas is going to have to turn the game plan over to KJ Jefferson to keep them in it through the air and he's not prepared for that.
"Their front seven is basically an NFL-ready defense." 😤@garystriewski and @jasonfitz talk about how good the Georgia defense has been so far this season 🐶 pic.twitter.com/G0jsaHhlnw

— ESPN College Football (@ESPNCFB) September 24, 2021
You can bank on Kirby Smart taking away Treylon Burks schematically and challenging Jefferson to find ways to beat the Georgia defense without his big-play wide receiver. I don't think he solves that riddle and I foresee a poor offensive performance from U-of-A.
SMU-20.5 vs. South Florida
The SMU passing attack is the best there is at the G5 level. Tanner Mordecai has been a revelation for Sonny Dykes, tossing 20 touchdown passes through 4 games. His receiving corps is fantastic, led by Danny Gray (20-358-5). The Ponies rank top-10 nationally in creating pass plays of 20 yards or more, which explains why they've been such a dynamic quick-strike offense.
South Florida's offense isn't nearly as dynamic, but Timmy McClain has given it stability and played a clean game against BYU with the Bulls covering a large number. USF was the beneficiary of a late scratch at QB (Jaren Hall), but I think it's clear that it can move the football better than even a few weeks ago.
Where the Bulls and McClain struggle specifically is against pressure. Pro Football Focus ranks SMU as the 17th-best pass-rushing team nationally. When you combine that fact with the likelihood of USF playing from behind, I think this sets up a Mustang runaway.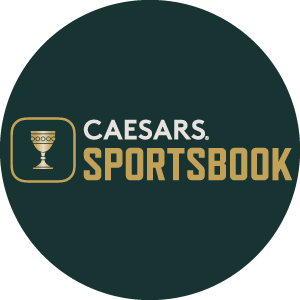 Western Kentucky+11 at Michigan State
Western Kentucky's offensive heart transplant was talked about ad nauseam this offseason. The question was, could you really port an entire offense and play-caller from another school and have it work? In short, yes. The Hilltoppers boast a top-20 offense and check in top-5 in nearly every meaningful passing statistic.
They also went into West Point on 9/11 and gave the Cadets a four-quarter fight in front of an intimidating home crowd. They followed by piling up yards and points against Indiana. Those teams are better on defense than Michigan State, and when you drill down into the pass defense stats, it's not even close.
The Spartans are 107th against the pass this season, which means that the Hilltoppers can rely on their bread and butter of Bailey Zappe to Jerreth Sterns all night long.
It also bears mentioning that Michigan State is dead last ATS since 2015 when facing nonconference opponents (7-15). Toss in the fact that this is a letdown spot after an emotional OT win over Nebraska, and I think we have the makings of a nail-biter in East Lansing.
Ole Miss at Alabama "double result" (+825)
Taking the Rebels when the moneyline first opened at +600 was more than tempting, but I see a more lucrative option playing out. Lane Kiffin, an offensive genius in the modern era, will undoubtedly have a well-thought-out game plan ready to rock in T-Town. I believe in Matt Corral and his highly skilled supporting cast, so much so that I think they can throw a scare into Alabama and grab a first-half lead.
Matt Corral is the new Heisman favorite (+125)

Ole Miss (+400 ML) plays Alabama (-14.5) and the 2nd Heisman favorite Bryce Young (+150) this weekend
pic.twitter.com/DLMBptHUE1

— Bet The Pigskin (@betthepigskin) September 27, 2021
But once halftime rolls around and Saban and his staff can make their adjustments, I believe the Tide come back and win the game in the fourth quarter. I made this exact bet last fall when they played Georgia. A wager that paid out north of 7:1.
The way you bet this is called a "Double Result," selecting a winner at halftime and a winner of the game outright. By selecting Ole Miss to lead after thirty minutes, only to give up the lead and ultimately lose the game outright in the second half, your reward is a handsome +825 on your money.