SEC
Betting Stuff: How you can win big during the SEC Tournament
Betting Stuff is a regular sports gambling column here at Saturday Down South with a focus on college football wagering (though don't be surprised to see some non-college football insights from time to time). Did you know that sports betting is now legal in Tennessee? You can view the best Tennessee sportsbook apps here.
Before you throw down a wager on the SEC Tournament, which opens with one game Wednesday night, it pays to know your history and how these 13 (sorry, Auburn) teams are playing at the moment. Here's a quick primer to get you started.
How did they perform against the spread in conference play?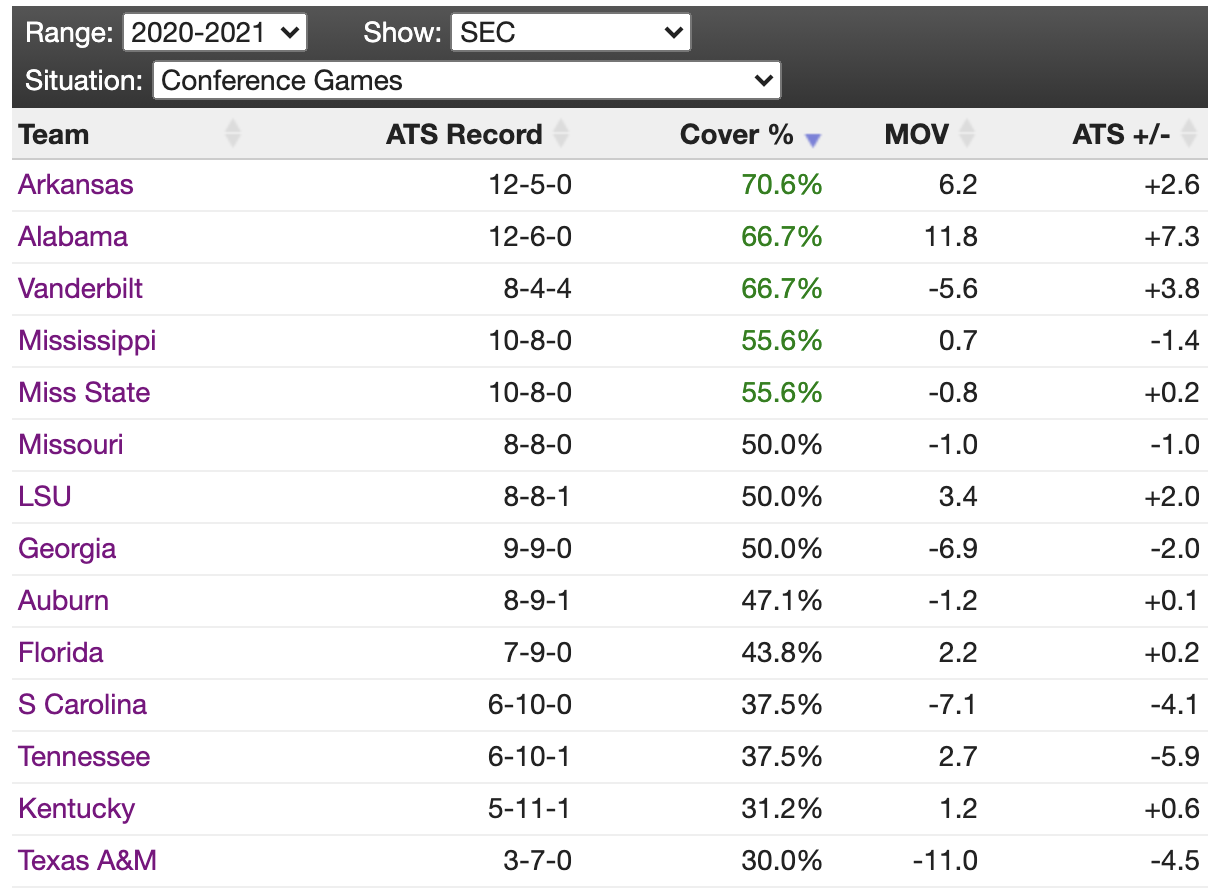 Does it pay to bet the favorite?
In the last 20 SEC tournaments, the top seed has cut down the nets 9 times (40%), which is a high percentage for a power conference. It should come as no surprise to learn that 6 of those top-seeded champions reside in Lexington, Kentucky. 
But this year things are completely different. Kentucky never put it together, Arkansas reached the top 10 in both polls for the first time since 1995 and Alabama nabbed a regular-season SEC title for the first time since 2002. On top of that, teams like Tennessee and Missouri exhibited high ceilings with marquee wins and very low floors, evidenced by Tennessee's 15-point loss to Kentucky and Mizzou's 10-point loss at Georgia. All of which begs the question: "Is the SEC a total toss-up or can we count on the Razorbacks and Crimson Tide to hold serve?"
For starters, I think the wrong team is favored to win this tournament. Arkansas is red hot (8-0 SU, 7-1 ATS in their last 8) and they dumped Alabama by 15 at home just a few weeks ago. Toss in the meteoric rise of Moses Moody (FPOY, first-team All-SEC) and the depth provided by SEC Sixth Man of the Year JD Notae and it's difficult to argue against holding a 3:1 ticket on the Hogs. Just to hammer this home, if streaks and personnel aren't your thing, Eric Musselman's team is a statistical monster to boot. Here are just a few of my favorite Razorback statistical tidbits:
Offense
PPG – 83.3 (5th)

2nd Half PPG – 44.4 (2nd)
Total Rebounds – 40 (14th)
Defense
BPG – 5.2 (11th)

SPG – 8.2 (28th)
Opp Shooting Efficiency – 1.004 (35th)
They push the tempo (12th in possessions per game), use their athleticism to collect "stocks" and blow past teams after making halftime adjustments. Grabbing them at 3:1 is a steal when you consider they've beaten every team on their side of the bracket in the past six weeks by an average margin of 21.5 points. 
Alabama (+250) is a lot harder to peg because, on one hand, they have tremendous personnel, a playing style that allows them to heat up quickly, and Nate Oats, who has proven himself to be a heck of a tournament coach dating to his days at Buffalo. But this season the Tide have played 4 ranked opponents, and gone 1-3 with 3 straight losses by an average of 8 points per game. And the prospect of drawing Kentucky, Tennessee and Arkansas doesn't make me want to sprint to the betting window to throw down any real money at +250. 
Best value: Tennessee+500
I'm not the only one questioning Alabama in the college basketball community. But if you can't pinpoint a team that is ready to bounce the Tide out of the SEC Tournament before the championship game, what good is nitpicking them in the first place? Enter the Volunteers. 
Tennessee has really nice offensive balance, featuring a roster with 7 scorers averaging 8 points or more per game. They do a great job at getting to the line, which is a stat that takes on increased importance in a single-elimination tournament. You want foul shots to smooth out any potential shooting droughts and the Vols' 15.2 FTM per game checks in at 42nd nationally. But my favorite UT stat may be their turnover margin, which sits at +3.4 (23rd), tops in the SEC. 

DRAFTKINGS SPORTSBOOK APP
States: MI, NY, NJ, PA, CT, AZ, CO, IL, IN, IA, MD, NH, TN, VA, WV
SIGN-UP BONUS
$1,050
$50 FIRST BET + $1K BONUS
Their path is also favorable in that they snagged the final double-bye, catch UF after having just beaten them by 11 and they're on the Alabama side of the bracket. Despite a dreadful shooting night (31.8% FG, 19% 3P) they were within two possession of Alabama in the closing minutes during their lone meeting this season. I think given another shot, the Vols could pull the upset and head to their third SEC championship game in a row.  
Long shot (with hedge strategy): Ole Miss+4000
When it comes to long shots, I don't care what they're seeded or what their complete body of work looks like entering the tournament. What I care about is how they've been playing lately and Ole Miss has put things together. The Rebels are 7-2 straight up since the start of February and that includes wins over Tennessee, Missouri (2x), and Kentucky in that stretch. 
As you would expect, this 15-10 team is flawed, but they do offer a contrast in terms of style of play that makes them an interesting longshot. Ole Miss plays slowly, at a glacial pace really. Kermit Davis' squad plays at the second-slowest in tempo in the conference, but they've still been able to consistently force turnovers at a high very level (16 TO). When you mix those two, you create more value in the turnovers you force.
On the offensive side, Ole Miss is a throwback in that they don't rely on the 3-point shot. From a gambling perspective, I actually love this because it means the Rebels are, what is referred to as, "low variance." If their 3s aren't falling, they'll find other ways to win. Most teams in modern college basketball can't claim that. 
If they can get past a "high-variance" team like LSU, which lost to Georgia by 13 points not too long ago, then a 40:1 Ole Miss future with the Rebs in the semis is a license to print money from a hedge perspective. Taking their opponent on the moneyline is one way to go about, or you could play things a little bit looser and hope for Ole Miss to grab an early lead before pounding their opponent on the live line.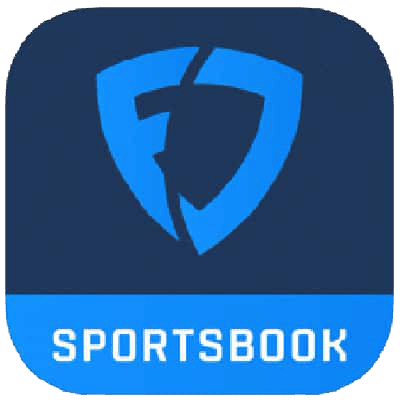 FanDuel Sportsbook
States: OH, MD, MA, LA, KS, NY, TN, NJ, PA, IN, IA, IL, WV, MI, CO, VA, AZ, CT
21+ and present in a state with legal sports gaming. Gambling problem? Call 1-800-Gambler.
NO-SWEAT BET: $1,000!
SIGN UP BONUS