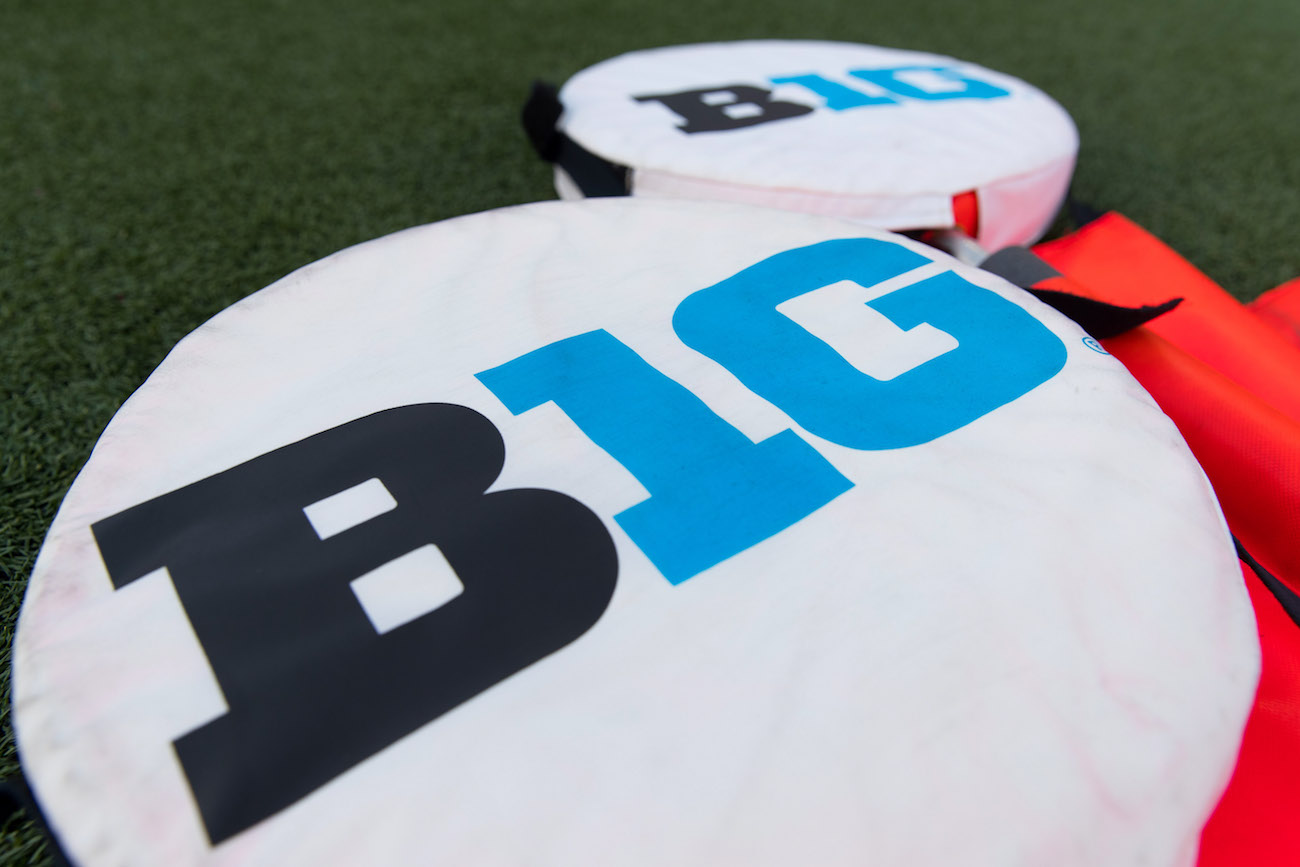 SEC
Hayes: New Big Ten commissioner Tony Petitti's first task? Work with, not against, the SEC
The first thing Tony Petitti must do as new commissioner of the Big Ten is stop the petty bickering with the SEC.
The 2 super conferences of college sports can no longer look at each other as rivals. It's time to start thinking and acting like the NFC and AFC.
Because that's the only way they'll survive the looming impact of pay-for-play.
We are proud to announce the seventh Commissioner in the history of the Big Ten Conference, Tony Petitti ? #B1G

? https://t.co/SOUId4VXAW pic.twitter.com/4yFlKW3fDk

— Big Ten Conference (@bigten) April 12, 2023
From bilateral agreements on salary structure, collective bargaining and significant repercussions for poor player behavior, proactively attacking a significant problem on a quickly closing horizon is the only way this thing works.
If you thought NIL and free player movement was a paradigm shift for college sports, wait until pay-for-play arrives.
Wait until players argue, through legal representation, for their share of more than $4 billion annually in media rights revenue from Power 5 conferences and the 12-team Playoff.
NFL players earn nearly 50% of the league's media rights deal. None of us — not the NCAA, not the Power 5 presidents and commissioners, not the players — know what will happen when players try to earn their share of media rights deals.
We know what the United States Supreme Court made clear in June of 2021 (by a 9-0 margin), so the Big Ten and SEC must assume any legal course will likely favor players — and plan accordingly.
The last thing the Big Ten and SEC need is to once again be reactive instead of proactive. We've gone down this road before, when the NCAA's chaotically clumsy and hands-off rollout of NIL and free player movement turned into the Wild, Wild West.
If the SEC and Big Ten are moving away from the rest of college football with media rights deals that double the nearest Power 5 competitor, don't think for a moment they won't also move further away by becoming the only conferences that can afford pay-for-play.
Or that can pay more money, which translates to better players, which means a wider chasm between the haves and have-nots. And that brings us all the way back to the NFC and AFC, and running college football like the NFL.
The beloved "amateur model" the NCAA used as a crutch for so long can barely be seen in the rearview, and has been roundly rejected in nearly every recent legal case. The light of the oncoming train of pay for play is getting closer with each passing year.
The NCAA has begged Congress 8 times to intervene with federal NIL legislation and has gotten no help. What happens when those same NCAA reps return to Washington to argue against pay-for-play — while admitting the Power 5 conferences pocket more than $4 billion annually in media rights deals?
It's no accident that every major hire in college sports of late has professional experience. College sports, whether we like it or not, is moving toward a professional model.
Petitti is a former chief operating officer for Major League Baseball, replacing Kevin Warren, who was chief operating officer for the NFL's Vikings before joining the Big Ten.
Big 12 commissioner Brett Yormark worked in the NBA and NASCAR.
Pac-12 commissioner George Kliavkoff worked as an executive vice president of business for Major League Baseball.
Then there's new NCAA president Charlie Baker, who before taking on the unenviable job of mouthpiece for 300+ university presidents, was Governor of Massachusetts.
It's not that big of a leap to think those hires were linked with 2 critical factors moving forward: revenue generation and revenue sharing. The new 12-team Playoff that begins in 2024 is merely completing the original 12-year deal.
In other words, there will be a new Playoff contract that begins in 2026 — 1 that could include a new format (16 teams?) and most certainly will include another significant increase in media rights revenue.
But the days of equally sharing money from the Playoff among the Power 5 conferences is over. The initial idea, an industry source told Saturday Tradition, was to disburse revenue with "units" per games played, much like the NCAA tournament.
But that system favors the non-SEC and Big Ten conferences, which would have less difficult roads to the Playoff — especially after the Big Ten and SEC finish expansion.
Petitti will arrive at the Big Ten next week, and will quickly understand what conference presidents have been talking about for months: USC and UCLA can't be left alone on the West Coast. The conference can't force all schools into untenable travel that affects academics.
That means Washington and Oregon come into play for expansion, and possibly Stanford and California. Meanwhile, Florida State publicly declared in February that leaving the ACC (and finding a way out of an ironclad Grant of Rights deal) is an option if the ACC doesn't come up with more media rights money for the Seminoles.
We can all see where this ends. The Big Ten and SEC aren't staying at 16 teams.
The sooner they start acting like the NFC and AFC — instead of bitter rivals — the sooner they can deal with the looming impact of pay-for-play.