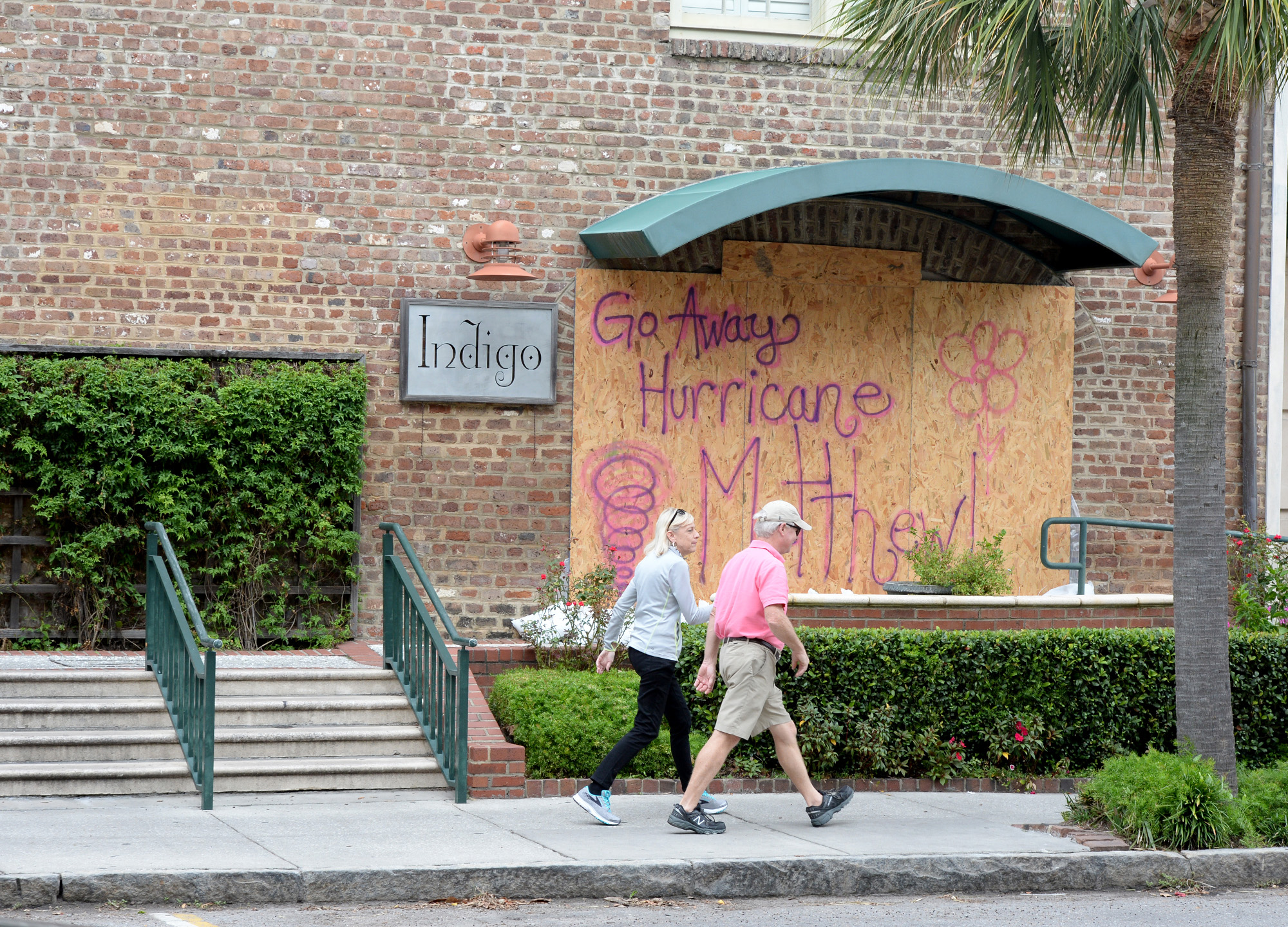 SEC
Opinion: Blame Florida and SEC for a hurricane fumble, but what to do next?
Florida's football team could be in Baton Rouge right now as you read this, getting ready to play LSU at Tiger Stadium, safe from the effects of Hurricane Matthew.
But instead, the SEC let Florida strong arm its way to holding out hope that it could play a football game in Gainesville on Saturday despite a major hurricane coming that was inevitably going to make most of the state's largest population areas have to evacuate.
A day later, we're left with no option but to postpone the LSU-Florida game with few options as to what to do with it.
And for that, SEC commissioner Greg Sankey and Florida officials should be taken to task.
Look, we've been here before. In 2005, when faced with looming Hurricane Katrina, LSU postponed its game against North Texas and, yes, the Tigers agreed to play a scheduled home game against Arizona State in Tempe.
And last year, when faced with catastrophic floods, South Carolina moved its home game against LSU to Baton Rouge.
So it's been done before. It could have been done this year if the decision was reached Wednesday. Florida could have flown out Thursday to Baton Rouge and returned on Sunday, two days after the storm's passing in Gainesville.
But by allowing the decision to linger to Thursday, the logistics of UF flying out a day later was taken off the table given the storm's projected Friday morning arrival. And the thought of LSU having to fly into the edges of the hurricane zone — at best, Gainesville is going to be a destination for evacuees — was never something that should have been considered.
So slap the right wrists and wag the appropriate fingers. But the question is, where do we go from here?
I see three viable options:
1. Play Nov. 19: I have to credit Randy Rosetta from Gridiron Now (my former colleague at the Baton Rouge Advocate) for putting this thought in my head. That's the day many SEC teams play "rent-a-win" games in advance of a short Thanksgiving week to end the season.
LSU has South Alabama coming to Tiger Stadium and Florida hosts Presbyterian. If either LSU or Florida remain in contention for division titles, then Florida and LSU (presumably with assistance from the SEC) could give Presbyterian and South Alabama guaranteed checks for their scheduled games, then arrange a Presbyterian-South Alabama game in Mobile.
That would clear the deck for LSU and Florida to play that day in Gainesville.
Of course, there are problems. Both LSU and Florida would lose a game from its schedule and both teams' season-ticket holders would lose a game from their very expensive ticket packages.
SEC will make final call on LSU-Gators makeup date. Gators want Nov. 19 (and to buy out non-conference games). LSU does not want that

— Mark Long (@APMarkLong) October 6, 2016
But it's better than an alternative of not playing a game that could factor into both SEC division races.
Friday, Nov. 18 could also be an option. The reason is, LSU has a short week to prepare for Texas A&M to close the regular season. A&M also plays on Nov. 19, but like LSU, the Aggies play a lesser opponent in Texas-San Antonio. The Tigers can argue that an SEC game should allow them to ask for more rest.
Florida's final game is against Florida State on Nov. 26.
2. Play Dec. 3: That's the date of the SEC Championship Game. This would require both teams to be realistically knocked out of their division championship races early enough to make that call. That's because it's the same day as the SEC Championship Game, so you're participants will obviously have to be identified before that week.
But if, say, Florida loses to Missouri next week and LSU loses to Alabama, you can pretty much make the announcement that they will meet that day in The Swamp the first Saturday in December. Sure, it wouldn't have championship implications, but how many late November games do?
What the game could do is decide some bowl placements as both these teams should easily be bowl eligible even if they don't win their division.
3. Don't play at all: This is the worst-case scenario that doesn't make sense.
If neither team is in contention to win divisions, why not play in December? If both are in contention, it would be terrible to allow division championships to be decided by winning percentages because of an incomplete schedule.
And if this happens, blame Florida. Blame the SEC. There was an opportunity to make the tough, right call, and it wasn't made.