SEC
Helmet maker introduces 'Splash Shield' to help prevent exchange of droplets this football season
Credit helmet maker Schutt for using some ingenuity here.
The noted helmet maker has introduced a new product for the upcoming football season, something they are calling the "Splash Shield" to help prevent the exchange of droplets between players this fall.
The shield is designed to cover the eyes and mouths of players with inserts that can easily be added to the facemask of most helmets.
Here is the official description of the protect from Schutt:
The Schutt Splash Shield was developed to attach directly to the faceguard of a football helmet to block droplets from sweat, coughs, and sneezes.

– Universally fits all traditional football faceguards

– Disposable/Replaceable (Optical clear flexible material)

– Includes reusable attachment strips

– Includes one shield and two replacements in each package
Schutt is selling the "Splash Shield" for $15 on the company's online store.
Here are a few images of the "Splash Shield" on a design helmet: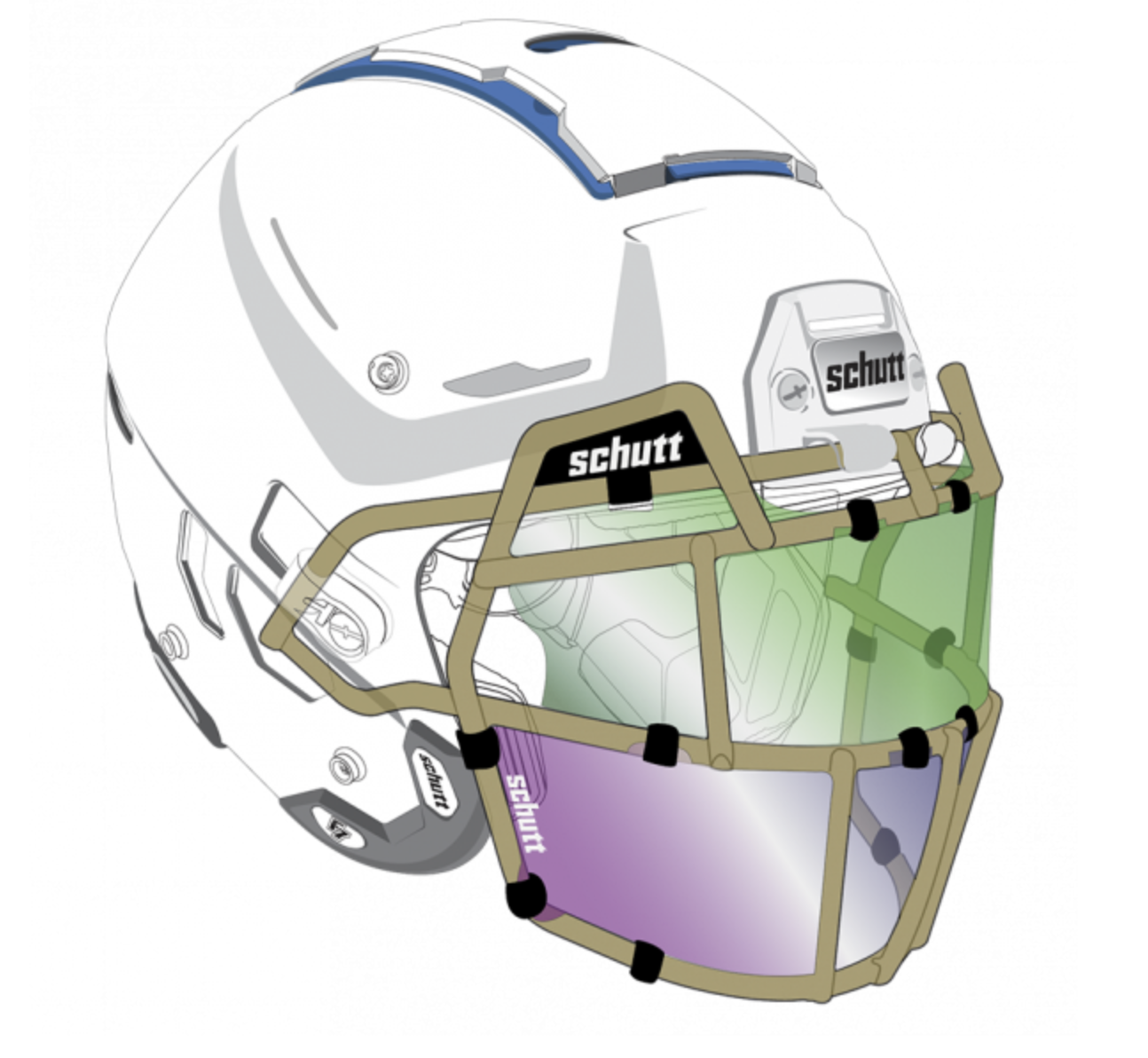 The company also issued this video showing what the "Splash Shield" would look like on a helmet.