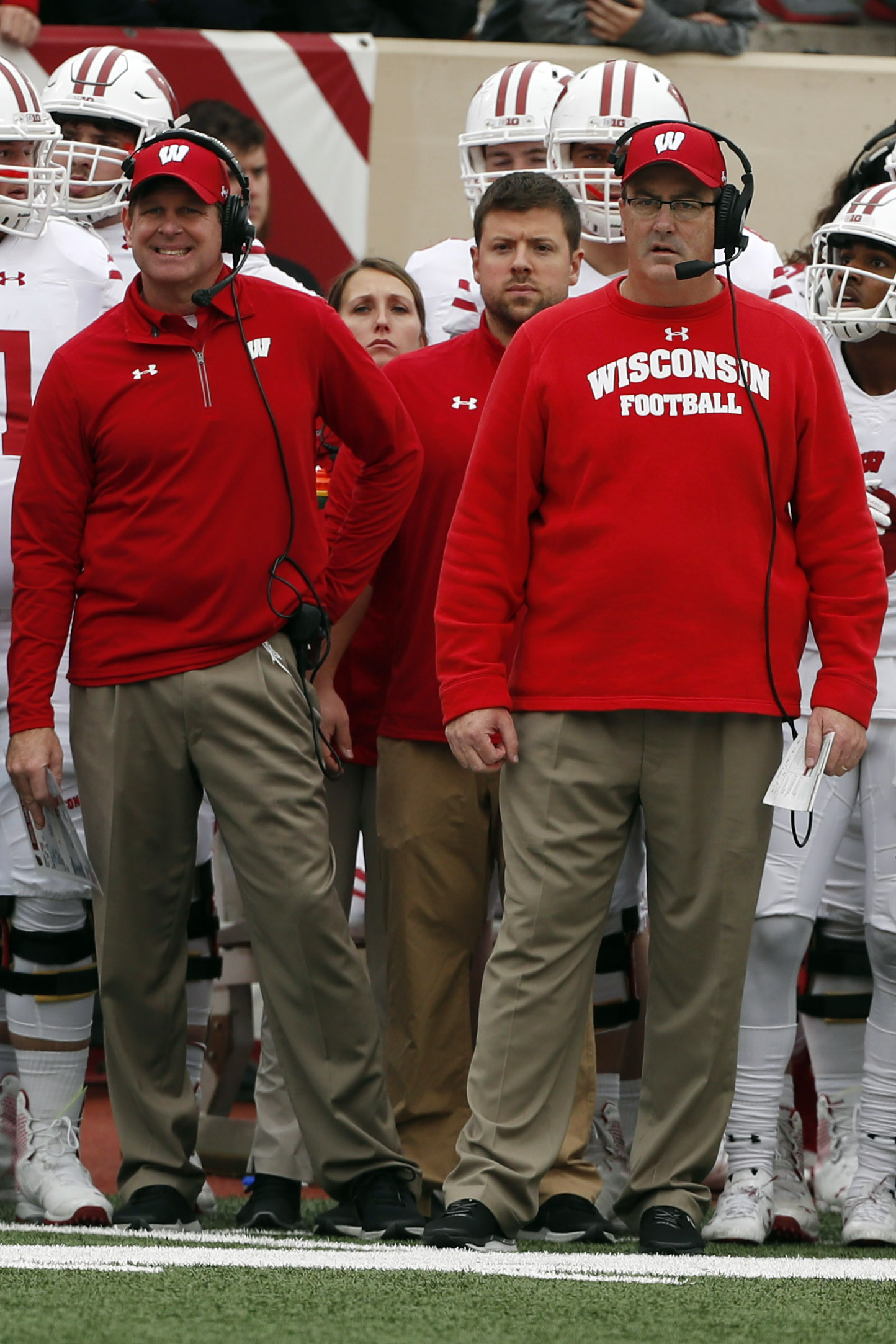 SEC
Drop the pointless Playoff résumé discussions and enjoy college football
The college football season is rounding the final turn. Real games are happening. Second losses are piling up. The committee is releasing its weekly Top 25 rankings. We are in full-blown playoff scenario season, a tradition unlike any other.
This time of the year does generate discussion, which is the point of the committee rankings. Assessing partial resumes and hypotheticals that will never come to pass, however, is usually pointless.
Wisconsin is a case in point. The Badgers are 9-0. But the committee ranks them eighth, behind four one-loss programs, based on schedule strength. One of this week's prime debates is whether a 13-0 Wisconsin could miss the Playoff.
The answer, of course, is "no." The committee serves at the behest of the Power 5 conferences, with the Big Ten at or near the most powerful position among them. It's hard to see the committee saying winning the Big Ten without a loss was not enough of a challenge to warrant a playoff place. Really hard.
The Badgers would have a résumé. If this scenario plays out, Wisconsin would add decent wins over Iowa (top 25 this week), Michigan (probably top 25 next week), and a probable top 10 win over the Big Ten East winner in the title game. Northwestern is a good bet to finish 9-3 and in the Top 25. A Lane Kiffin-led, 10-win Sun Belt champion FAU could slide in to the rankings as well.
Even if you believe the present rankings will be logically consistent week-to-week (they haven't been in years past), Notre Dame/Miami and TCU/Oklahoma will produce two losers ahead of the Badgers this week, which would bump the Badgers to sixth. TCU and Oklahoma probably are going to have to play again.
A plausible comparison for an undefeated Wisconsin would be 2014, when FSU was a weak 13-0. The committee knocked the Seminoles down to the No. 3 seed, behind two one-loss teams. A more probable scenario than that is not having an undefeated Wisconsin and this whole analysis going for naught.
The thing about partial resumes and hypotheticals, though, is that one can make arguments to knock down virtually anyone. Let's look at Alabama and Georgia.
The Crimson Tide and Bulldogs are the top two teams in the committee's rankings. The SEC will get one team into the final four, barring chaos. Oddsmakers believe the SEC has a high chance to get two teams in. Bookmaker.eu prices that prospect at (-260), $26 bet to win $10. But watch those resumes fall apart.
12-0 Alabama and Georgia scenarios presume two more losses for Auburn, which would then be 8-4 and not have the resume of a Top 25 team.
FSU was a more robust team when Alabama played it. But, right now, the Noles are 3-5 and had to add ULM back to the schedule in December for a chance to reach bowl play. LSU could lose an unanticipated game – Arkansas, (at) Tennessee, Texas A&M – to finish 8-4. An Alabama win over Mississippi State would drop the Bulldogs to 7-3. A loss in the Egg Bowl or at a desperate Arkansas could leave them outside the Top 25 as well. The Tide may not have a Top 25 regular-season win.
Georgia would be fortunate that it played and won 20-19 in South Bend. The SEC East is a trash fire this season. Their best division opponent is … South Carolina? Auburn and Mississippi State falling off would crater the rest of Georgia's regular-season résumé. They could be up for a place with that same Notre Dame team that is 11-1 with four wins over Power 5 opponents. The three thus far have been by three touchdowns. We could, just as well, start picking apart Notre Dame's résumé. B.C. could upset N.C. State this weekend.
Here's the operative point. There's a lot of football to be played. November is the best portion of the season. It's the best portion of any sport's season. The committee does not matter until it makes a final decision. The scenarios will sort themselves out. Stop getting bogged down by the nonsense and enjoy college football.