SEC
For early entries who don't get drafted, journey to the pros can be arduous
Every year, 300 or so recruits show up on our 14 SEC campuses, all prepared for the next step in their football journey. For almost all of them, that journey involves dreaming about making it to the NFL. It's a pipe dream for some, a sure thing for others. But it's a dream, nonetheless.
Many solid SEC players face a tough decision after their third year. Do they stay in school for another year – or two if they've redshirted – or do they leave early for the NFL and the riches that follow?
It's an easy choice for some. But for the borderline guys, it's really tough. Agents get in their ears, pushing them to bail on college and start making money, for the player and their representatives. Families get involved too, as do friends who often aren't more than people just looking for some freebies to trickle down into their hands. Everyone has an opinion.
Some decide to turn pro early and then sit through three days of draft telecasts, waiting for their name to get called. For some, it never happens. Seven rounds come and go, and even though everyone whispered sweet things in their ears for months, they're now out on their own, gone from college and banging on doors trying to find a job in the league, or elsewhere.
It's a tough, tough journey. Some make it, some don't. There's often a huge gap between fantasy and reality in leaving early.
"I know in my case, I thought it was the perfect time to leave. I was 100 percent sure I was ready to make it big in the NFL," said former Auburn receiver Darvin Adams, who was Cam Newton's favorite receiver on the Tigers' 2010 national championship team and left a year early to chase his NFL dreams. "And then the draft comes and goes, and nothing. I didn't expect it, and I'm sure it's the same thing for those other guys.
"The draft ends and you're on the phone with your agent, wondering what the hell happened. You can't help but wonder and you have to ask, 'What happens next?' "
Some figures that matter:
There are 25 SEC players who have requested early entry into the NFL draft this year. Many will go in the first round – like Laremy Tunsil and Laquon Treadwell of Ole Miss, Vernon Hargreaves III of Florida, Hunter Henry of Arkansas, Leonard Floyd of Georgia and A'Shawn Robinson and Reggie Ragland of Alabama – but a handful of those 25 won't get drafted at all. History says so. About a third go in the first round, but around 20 percent don't get drafted at all. That might be five SEC guys – or more – in next week's draft.
Since 2010, there have been 25 SEC players leave early but then not get drafted. Every SEC school but Mississippi State has been affected. Alabama (1), Auburn (3), Arkansas (1), Florida (3), Georgia (1), Kentucky (1), LSU (4), Missouri (1), Ole Miss (1), South Carolina (3), Tennessee (3), Texas A&M (1) and Vanderbilt (1) all have lost players who could have stuck around for another year.
Of the 25 who went undrafted, only nine have played in NFL games. Only four – Florida's Will Hill with the Baltimore Ravens, Arkansas' Alvin Bailey with the Seattle Seahawks, LSU's Brad Wing with the New York Giants and Florida's Marcus Roberson with the Los Angeles Rams – would be classified as players who have had successful NFL careers.
Some thoughts that matter:
Players leave early for many reasons. Some need the money, others feel their bodies are falling apart too quickly and a few simply never intended to be students. All were viable reasons for leaving, at least in their minds. For some, all three apply.
Some players went undrafted because even though they had early-round talent, they sent up far too many red flags during their college careers and they scared off NFL teams. Even once they signed NFL deals as undrafted free agents, they were being watched closely by their NFL teams – and many screwed up again.
Some have persevered through long journeys across the country to fulfill their dreams, cut by one team after another before finally finding a home and making a decent living.
It's tough making the league, and it's even harder to stay in it. It's a long, hard journey for some and a quick boot out the door for others.
The stories they tell, they're fantastic.
Overnight successes that only took five long years
Back in 2010, Auburn's Darvin Adams and South Carolina's Tori Gurley were two of the finest receivers in the SEC. Adams caught 112 balls for 1,960 yards during his final two seasons with the Tigers and won a national championship. Gurley, who played in the shadow of first-round pick Alshon Jeffery at South Carolina, had 75 catches over those same two years and showed plenty of potential.
Both turned pro early, and their crazy journeys through pro ball began.
Adams wasn't drafted but then signed with the Carolina Panthers, following along with his quarterback Cam Newton, who was the first overall pick in the 2011 draft that completely ignored Adams. He was on the practice squad most of the year, but was elevated to the active roster at midseason. He played in two games, made a special teams tackle but never caught a ball. He was cut a year later.
Adams played four games in the now-defunct United Football League practically for free but then found his way to Canada. He played two years in Toronto and now plays for the Winnepeg Blue Bombers.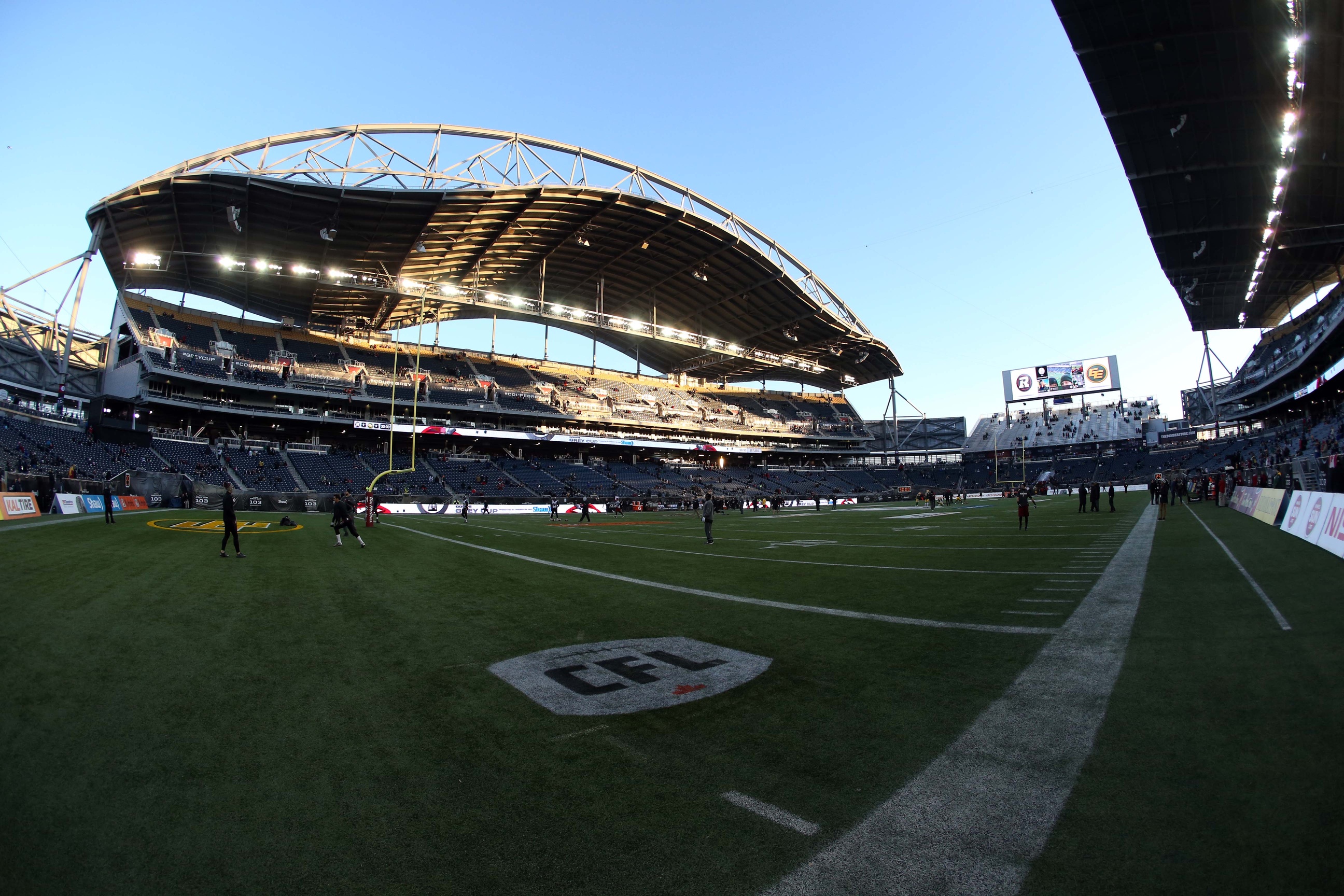 Gurley has made his way to Canada, too. He played for Toronto last year and led the league in touchdown receptions. He's in the second year of a two-year contract now and making decent money. But prior to that, he had a cup of coffee with eight – yes, eight – NFL teams without ever getting a shot. He got to play in two games with Cleveland in 2013, and had one catch for 15 yards.
And that was it.
Two guys, one NFL catch in the last five years. But neither regret leaving early. The regrets came elsewhere.
"I never questioned turning pro, because I thought I landed in the perfect situation in Carolina," Adams said by phone this week. "I had my college quarterback and I thought I was in a position to learn a lot and play eventually.
"But then it ended pretty quick. After I got cut, my agent thought it was best to go to Canada and play, to get some film. And it's been good. It's not NFL money, but I can't complain. I have three kids, and if it's worth it to leave them for six months to play, then it must be enough."
Gurley said the same thing. He's comfortable in Toronto now and is looking forward to the 2016 season rolling around. It's a contract year for him, and after a good 2015 season, he's looking forward to the next payday, be it in the CFL or in the NFL, which is still a dream. He has no regrets either.
"I don't regret leaving school early at all. I thought I was ready and, talent wise, I probably was," Gurley said. "My biggest regret was being immature when I got to Green Bay. I signed with them, and really learned a lot that first year on the practice squad. I had a great rapport with (All-Pro quarterback) Aaron Rodgers. The second year, at the end of camp they wanted to put me on the practice squad again and I said no. I knew there were other teams that wanted me, so I told the Packers no and left.
"I should have never done that. It was really stupid on my part. And I paid for it, big time."
He sure did. He spent time on practice squads with the Vikings, Raiders, Bucs and Chargers, but was sent packing every time each team needed to make a roster move. "Practice squads are the ultimate revolving door," he said. "It was part of the business I never knew. I bounced from team to team and never really got a chance. You can't learn a playbook in a week. I'd be in the door, and then right back out."
Gurley is 28 now and isn't one to look back. "I am playing football for a living and that's a wonderful thing," he said. "I appreciate everything I have. I played with a couple of lost souls in Cleveland (most notably Josh Gordon) and the fall from grace can be scary. Having the opportunity to play this game is a wonderful thing. But it's taken a lot of hard work every day to make it happen. I kept the faith and so did everyone around me, my mom and my coaches. I'm a happy man now."
Leaving early and never seeing a nickel
Since 2010, several players who left early did so without ever even slipping on an NFL jersey. The list is long and not-so-distinguished.
Quarterback Jevan Snead left Ole Miss in 2010 and didn't get drafted. He signed with the Buccaneers but got cut right away. He never played a down of professional football. Chris Boyd was part of the rape scandal at Vanderbilt and got kicked out of school. He had a year of eligibility left but tried to make it in the NFL. The Cowboys signed him, but cut him before the season started in 2014.
Barrett Trotter left Auburn a year early in 2012. He had lost his starting job and didn't really feel like fighting for it again. He worked out hard but didn't drafted. No one took a chance on him. It turned out fine for him, though. He got to know Rams coach Jeff Fisher well. Fisher had spent a lot of time in Auburn during Trotter's last year because he was out of coaching after getting fired by the Titans and his son Trent was playing at Auburn. Fisher hired Trotter when the Rams hired him and he spent two years in scouting and player development before getting hired as an offensive assistant this year, working primarily with quarterbacks.
It's probably too early to tell if the four 2015 guys who didn't get drafted made mistakes. None of them made NFL rosters last year. Florida's Tyler Moore was signed by the Bears and was cut and is now playing arena football for the Tampa Bay Storm. Braylon Heard of Kentucky was cut by the Steelers and is out of work. Texas A&M's Trey Williams has been with five teams already and hopes to stick with the Colts this year. Auburn's Patrick Miller, cut by the 49ers last year, hopes to make it with the Jaguars this year.
Leaving early this year and hoping for the best
Auburn running back Peyton Barber thought long and hard about leaving early this year. It was a tough choice. But his family had money issues, so he thought the time was right. He's one of those guys that will likely get drafted in the later rounds of the draft next week, but there are no guarantees.
"I didn't really want to go," Barber said last month. "I love it at Auburn, but the more I thought about my family situation, the more I thought it was time to give it a shot. I think I showed enough to everyone this year. My mom needed help, so I think I'm doing the right thing."
Some seven-round mock drafts don't even list Barber getting drafted. It might play out that way. It might not.
"All I want is a chance, and I think I'll get it," Barber said. "I know I can play in the league."
Barber's agent, Michael Perrett, has been hard at work getting Barber interviews and workouts with NFL teams. He's had several. He talked last month about the type of advice he gives players in Barber's situation.
"All you can do is spell out what teams might be thinking and what his chances are," Perrett said. "He's a great kid and he's already shown a lot and I know he'll get a chance, whether he's drafted or not. Plenty of teams are interested, plenty of teams really like him. A chance. That's all he'll need. I think he's going to be a great pro, and I'm not just saying that as his agent. He's got a lot going for him."
Going pro when the other options aren't appealing
Brad Wing came from Australia to LSU to punt, and he stayed as long as he had to before jumping to the NFL. He never cared about being a student and wasn't going to stick around any longer than necessary. Now he's making a good living punting for the New York Giants.
Florida defensive backs Will Hill (2011) and Loucheiz Purifoy (2014) had eligibility left in Gainesville but both bailed after having a few run-ins and suspensions in Gainesville. Both were considered early-round picks at one point in their careers but neither were drafted.
Hill actually got a chance in the league, first with the Giants and then with the Ravens, and even signed a two-year $7 million deal with the Ravens. But he was cut earlier this year after violating NFL drug policy again and getting slapped with a 10-game suspension. No one else has re-signed him yet.
Purifoy got a chance with the Colts and they loved his talent, but he was on a short leash with them. He was cut last November, with the rumors circulating that he pushed the limit of team rules often. He's settled in now with the B.C. Lions in the Canadian Football League, hoping for one last chance. It remains to be seen if he'll stick.
Staying in school also wasn't appealing for Tennessee's Antonio Richardson in 2014. A five-star recruit with first-round talent, NFL teams started to back away from him during the evaluation process because he knees were so bad. Richardson knew that and was hoping for a chance. If he could stay healthy, he knew he could play at a high level. The Vikings signed him after the draft and he tried, but he couldn't stay healthy. After he needed surgery on both knees, he retired after one year, never seeing the field for the Vikings. He left early because he knew his body was falling apart. He was hoping he could hang on, but it wasn't meant to be.
"I can truly say I left it all on the field," Richardson said. "I am forever thankful for my opportunities and I look forward to life after football."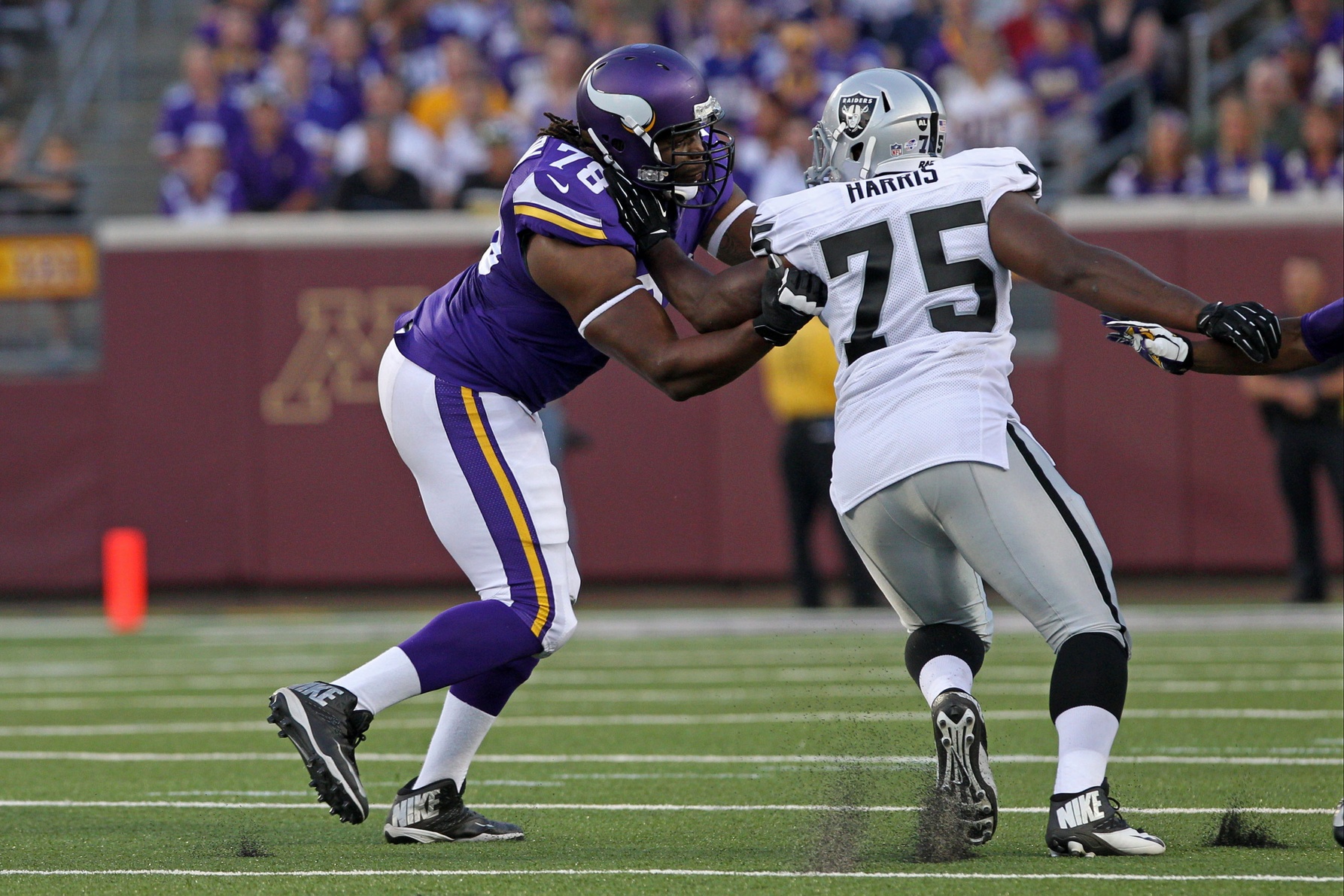 It's a brutal game, professional football. Come draft day, dreams will come true once again. Other dreams will come crashing down, be it on draft day, at training camp or sometime during this season, or next.
With football, you never know.
"I've been a fighter since the first day, and I'm going to keep on fighting until that last day when they drag me off the field," the former South Carolina receiver Tori Gurley said. "Do I have a sense of pride for keeping the faith all these years? Absolutely. When I was young, I always felt invincible, felt bullet-proof. But then you live and learn.
"I never stopped working, and being able to play is a testament to my work ethic. Yeah, I'm proud. I'm proud today, and I'll be proud tomorrow. I play professional football for a living, and that's a wonderful thing."
EARLY ENTRIES SINCE 2010 WHO WEREN'T DRAFTED
2010
Jevan Snead, Ole Miss: Signed by the Bucs, but was cut in September. Signed with Tampa Bay Storm in Arena Football League in 2011, but was cut before the season started.
2011
Darvin Adams, Auburn: Signed with Panthers, but on practice squad most of the year. Played in two games late in year. Now in his fourth year in the Canadian Football League.
Tori Gurley, South Carolina: Gurley was on eight NFL practice squads and is now in his second year in the CFL.
Will Hill, Florida: Hill joined the Giants, but ran afoul of the NFL's substance abuse policy on three different occasions and was released. He played for the Baltimore Ravens in 2014 and 2015 and signed a two-year, $7 million contract after the 2014 season. But he was waived in March 2016 after getting slapped with a 10-game league suspension for drug violations for the fourth time.
2012
Barrett Trotter, Auburn: Never played in NFL but now in third season working for the Rams. Spent two years in scouting department and football operations, now an offensive assistant.
2013
Alvin Bailey, Arkansas: Bailey has appeared in 42 regular season games for the Seahawks, plus eight postseason contests. Signed withe the Browns in 2016.
Tyler Bray, Tennessee: Signed with the Chiefs. Made the team in 2013 and has been there ever since as a backup QB but has never played in a game.
Chris Faulk, LSU: Signed with Browns in 2014, but spend the year on IR. Cut the next year.
Michael Ford, LSU: Signed by Bears, later Falcons, but cut both times. Now with the Hamilton Tiger-Cats in the CFL.
Kwame Geathers, Georgia: Played seven games with the Chargers in 2013. Cut by Bengals in 2015.
Darrington Sentimore, Tennessee: Signed by Bengals but cut.
Brad Wing, LSU: Signed by Giants and cut. Went to Steelers, who traded him back to the Giants. Been the starting punter ever since.
2014
Chris Boyd, Vanderbilt: Signed with Dallas, but was cut.
Adrian Hubbard, Alabama: Signed with Packers and was cut but resigned to practice squad. Cut again in 2015.
Anthony Johnson, LSU: Played in seven games in 2014 for the Dolphins before going on IR in December with an ankle injury. Was cut following season in camp. Joined Redskins practice squad in November 2015 and with them for 2016.
Henry Josey, Missouri: Had big preseason with Eagles in 2014 but didn't make cut. Spent time with Jags and Vikings, but never played in a game. Played with the Toronto Argonauts for 5 games in the CFL in 2015.
Loucheiz Purifoy, Florida: Signed by Colts in 2014 and made roster but then got cut in November. Seahawks signed him but he failed his physical. Suspended 10 weeks by NFL for drug violation. Signed with B.C. Lions in the CFL for 2016.
Kelcy Quarles, South Carolina: Signed with Giants, but was cut. Colts picked him up, played two games but was cut. Went to Patriots practice squad but Colts signed him again and cut him again. On Colts roster for 2016.
Antonio Richardson, Tennessee: Signed with Vikings but was never healthy. Retired last year after surgery on both knees, never played in an NFL game.
Marcus Roberson, Florida: Signed with Rams, played in 9 games in 2014 and all 16 in 2015, starting four.
2015
Tyler Moore, Florida: Went undrafted. Signed with Chicago Bears but was cut prior to the season. Playing with the Tampa Bay Storm in Arena Football League in 2016.
Patrick Miller, Auburn: Signed with 49ers but was cut. On Jags roster for 2016.
Trey Williams, Texas A&M: Signed with five different teams but never stuck with any team. On Colts roster for 2016.
Braylon Heard, Kentucky: Cut by Steelers in training camp.