SEC
ESPN experts update College Football Playoff picks following Week 7
Week 7 provided another shakeup in the rankings, as No. 2 Iowa lost to unranked Purdue in blowout fashion.
Now, that has opened the door for Alabama to sneak back into the top 4 after the Tide routed Mississippi State 49-9 on Saturday night in Starkville.
After Week 7, ESPN's panel of 14 college football experts made their picks for who would make the Playoff if the season ended today.
As you can see below, 12 of the 14 experts have both Georgia and Alabama in their fields of 4 teams. And, every expert has Georgia at No. 1 right now: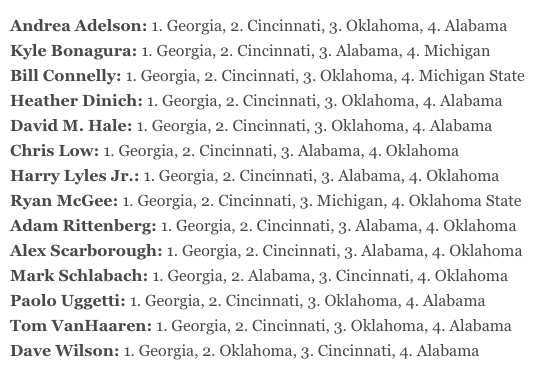 We'll see how this coming weekend's games affect the Playoff picks. We're starting to hit the home stretch of the 2021 season!