SEC
ESPN suspends Jemele Hill for second violation of social-media policy
ESPN's Jemele Hill, a host of SportsCenter, has made waves this football season with her comments about President Donald Trump.
Now, she's in hot water with her bosses again, as it was reported on Monday that she was suspended for two weeks for a second violation of ESPN's social media policy.
ESPN announced the decision to suspend the host on Twitter on Monday afternoon:
ESPN's Statement on Jemele Hill: pic.twitter.com/JkVoBVz7lv

— ESPN PR (@ESPNPR) October 9, 2017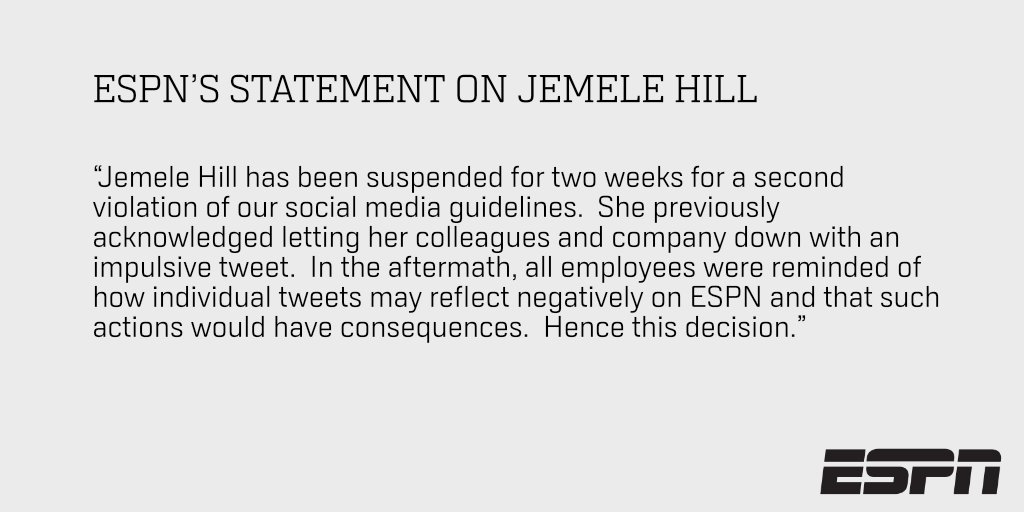 On Sunday and Monday, Hill was on Twitter saying that perhaps the best way to boycott the NFL would be to boycott the league's advertisers.
Obviously, with ESPN maintaining a close relationship with many of those same advertisers (and the NFL, as well), the Worldwide Leader felt it was in the company's best interest to suspend Hill for two weeks.
Here are just a few of the things she said on Sunday night and into Monday about boycotting advertisers:
Or, how about not patronizing the advertisers who support the Cowboys? You can watch and do that, right? https://t.co/duPNqxFta7

— Jemele Hill (@jemelehill) October 9, 2017
This play always work. Change happens when advertisers are impacted. If you feel strongly about JJ's statement, boycott his advertisers. https://t.co/LFXJ9YQe74

— Jemele Hill (@jemelehill) October 9, 2017
Just so we're clear: I'm not advocating a NFL boycott. But an unfair burden has been put on players in Dallas & Miami w/ anthem directives.

— Jemele Hill (@jemelehill) October 9, 2017
Hill certainly has the right to express her opinions on Twitter, but by that same token, ESPN has the right to suspend her for those statements.
When Hill's comments took aim at companies that fund what ESPN does, the network decided to send a message with the suspension.