SEC
ESPN's S&P+ predicts the SEC's Week 4 games
Week 4 of the college football season is almost here, and the predictions are coming in.
On Wednesday, ESPN's S&P+ system projected the winners for each Week 4 game, including all the SEC matchups.
Here's a look at the predicted SEC scores for Week 4:
Ole Miss 22, Cal 14
LSU 46, Vanderbilt 20
Alabama 51, Southern Miss 10
Florida 35, Tennessee 17
Auburn 24, Texas A&M 23
Mississippi State 38, Kentucky 24
Mizzou 33, South Carolina 23
Arkansas 35, San Jose State 15
Georgia 36, Notre Dame 23
The SEC is projected to win every nonconference game, including the Georgia-Notre Dame showdown. Will these scores hold true? We'll find out this weekend!
Here's a full list of game predictions for the weekend: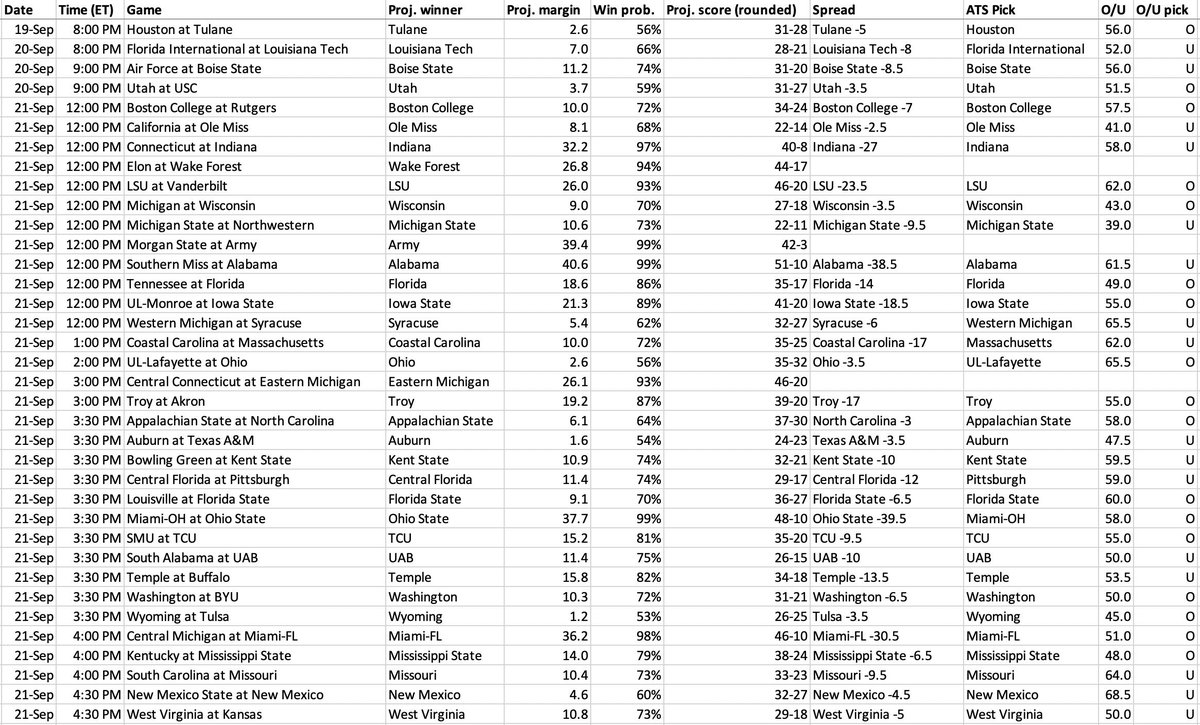 🚨🚨 WEEK 4 SP+ PICKS 🚨🚨

* Utah 31, USC 27
* Wisconsin 27, Michigan 18
* Auburn 24, Texas A&M 23
* App State 37, UNC 30 (very curious about this game)
* Texas 34.2, OSU 33.8
* Georgia 36, Notre Dame 23

And of course…
* Hawaii 39, Central Arkansas 25 pic.twitter.com/wW2Ud2EWSC

— Bill Connelly (@ESPN_BillC) September 18, 2019