SEC
First and 10: OK, LSU. You fired your head coach. Now what?
1. I don't want to get on a soapbox, but …
You've fired your head coach. Now what?
It's not as simple as aiming and bagging. There are far-reaching and complex tentacles that, if left unguarded or ignored, could lead an athletic director right back to the same place in 3 or 4 years.
This is the anatomy of hiring a football coach.
We'll lay it all on the table – the bells and whistles and warts that make the most important decision by any college athletic director equal parts challenging, unnerving and ultimately rewarding.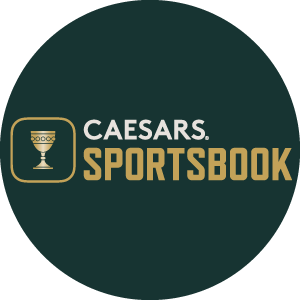 Caesars Sportsbook
STATES Louisiana
SIGNUP BONUS
UP TO $1,250
+1K REWARD & 1K TIER CREDITS
In some cases, that is. In others, it can devolve quickly into an unthinkable nightmare.
"Six months in, before he coached his first game, we knew he wasn't the right fit," one Power 5 athletic director told me.
Three years later, that same athletic director was looking for a coach again.
Welcome to the world of LSU AD Scott Woodward, and every other administrator either searching for a new coach or in the process of making a change. Woodward fired Ed Orgeron 2 weeks ago, and is wading back into the deep and murky waters of coaching hires.
His decision could impact other jobs in the SEC (Ole Miss, Kentucky), and ignite more coaching searches where the only certainty is the utter uncertainty about the entire process.
And that's where we circle back to Woodward, who has made a handful of significant hires in the past 15 years as one of the top administrators in college sports. His journey underscores Rule No. 1 in coaching searches:
Never underestimate the value of your job, or its value.
Woodward arrived at Washington in 2008, and the Huskies finished the season 0-12. He fired Tyrone Willingham and had the backdrop of outdated facilities and a stale brand as he searched for a new coach.
Yet he convinced the hottest young assistant coach in the game (Steve Sarkisian) to take the job.
Five years later, Sarkisian left for his dream job at USC, but only after the Trojans' brass again struck out on their No. 1 candidate, Boise State coach Chris Petersen. Days later, Woodward hired Petersen, who had privately coveted the Washington job because he believed it was the right fit.
Woodward didn't know this (nor did anyone else in the industry) until Petersen's agent reached out to Woodward, who then put the hard sell on Petersen: $300 million in facilities renovations, and the idea that Petersen – a very private man on and off the field – could win big in relative obscurity in a pro sports town.
Woodward left for Texas A&M in January of 2016, and 11 months later, Petersen led the Huskies to the College Football Playoff in his third season. Two years later, Woodward was looking for a coach again at Texas A&M after firing Kevin Sumlin.
Woodward reached out to longtime friend Jimbo Fisher, the uber-successful coach at Florida State. They worked together at LSU in the early 2000s when Fisher was an assistant under Nick Saban and Woodward was an associate athletic director. Fisher had won a national title at FSU, and had the program built for staying power – yet left for a program that hadn't won a conference championship since 1998 and had a history of underachieving.
In each case, Woodward swung for the fences – and hit a towering blast.
"You can't go into any search thinking, 'Why would he take this job?' That mentality seeps through the entire program," a Power 5 AD told me. "Force someone to tell you 'no' – because these guys are creatures of habit. It's easy for them to say no. It's the old Godfather line — make them an offer they can't refuse. Make it look so good, they can't help but listen. Once they listen, the idea of winning at a new place, of building something fresh and unique, takes over."
This leads us to Rule No. 2: sell the positives.
When Chip Kelly wanted to get back to the college game, he had multiple opportunities at major programs. The decision came down to Florida or UCLA.
Dan Guerrero, then the AD at UCLA, sold his program the only way he could win competing against an SEC school: location and vision.
Kelly had significant success at Oregon before leaving for the NFL. He had the best program in the Pac-12, and was winning recruiting battles in Los Angeles against USC and UCLA.
He was a known quantity on the West Coast. It was a challenge every coach looks for – UCLA hasn't won a conference championship since 1998 – and it was in his comfort zone. And there was a brand new $65 million standalone football facility waiting to be christened.
And Florida? No standalone football facility, or plans for one. No knowledge of the recruiting base, or comfort of knowing he'd won in that conference before.
It took about a week, but Kelly made the decision many believed he wouldn't.
"You don't sell now, you sell a vision," another Power 5 AD told me. "You don't sell what could be, you sell what will be. These guys can smell bull—- a mile away. They know negative sales pitches; they deal with it every year in recruiting. Be positive. Every program has negatives, but what's your plan to change it? Sell the positives, but don't avoid the negative. Have the come to Jesus talk — but have a plan."
The sales pitch alone can't close the deal. For that, there's money. Lots of it.
That leads us to Rule No. 3: pay the man.
2. Money changes everything
Six years before hiring Kelly, UCLA spent the most money it ever had on a football coach: an $11.23 million deal for Jim Mora. Kelly's contract more than doubled it.
"Don't ever believe any coach when you hear them say money isn't everything," a Power 5 AD told me. "It's everything. And the way it's structured is everything."
Fisher was already one of the highest-paid coaches in college football at Florida State and could've gotten another significant raise had he stayed in Tallahassee. But Woodward took a big swing and sold the positives.
No one in the SEC, and maybe college football, has the financial and administrative support of Texas A&M. The university had recently spent nearly three-quarters of a billion dollars on football facilities, which had become the envy of all college sports. They're in the heart of Texas, one of the Big 3 recruiting states for FBS talent (California, Texas, Florida).
Then it was time to make Fisher the offer he couldn't refuse.
The numbers: 10 years, $75 million, fully guaranteed. No matter what happened on or off the field, Fisher would pocket all $75 million.
Fisher couldn't say no.
Many universities will offer contracts with escalators that increase annual salary with each year a coach stays at the school, or increase the salary with on-field or academic benchmarks. The latest move is bloated buyouts, offered to coaches if they're fired without cause.
At one point, Auburn's buyout for Gus Malzahn was more than $35 million – and he eventually was fired without cause and paid $21.45 million.
Why would a university make such a deal? Because it's the only way to lure a coach from one major program to another. And because they're playing the odds: When things go wrong on the field, invariably there are problems off the field that connect – thus, a firing for cause translates to zero buyout.
LSU will pay Orgeron the full $17 million buyout he is owed.
"We've all gotten creative financially with contracts, and guarantees and longevity stay bonuses and buyouts," a Power 5 AD told me. "But that (fully guaranteed contract) was a game-changer. That was the nuclear option. That was telling a coach that no matter what he did – even if it meant NCAA probation, or heaven knows what else – he was getting paid in full. That was (Woodward) saying, 'I'm getting this guy.' It was a remarkable all-in move. And it's going to be copied again at some point, with a hire no one expects."
3. The anatomy of change, The Epilogue
Track records are the safest, surest way to chart a course for future coaching searches.
So if you're wondering where Woodward heads with this hire, think big. Real big.
Dabo Swinney. James Franklin. Lincoln Riley. Jimbo Fisher.
Remember, he has the nuclear option in his pocket. He has used it before, and there's little doubt he'll do it again. There's too much at stake not to use it.
Texas and Oklahoma officially enter the SEC in 2025, but more than likely much sooner. Maybe even 2021.
The SEC and college football will dramatically change, and you better have a charismatic, dynamic recruiter and coach who can stand toe-to-toe with the heavy hitters of the game and not blink.
LSU has won national titles with 3 different coaches in the past 2 decades, and there's no reason to think it won't again. This is a top-5 job that demands top-5 coaching talent.
How do you get one of the aforementioned coaches away from their comfort spot? Money.
The LSU job is comparable to Clemson, Penn State, Oklahoma and Texas A&M, and many would argue better than all of them. What number makes each of those men at least contemplate taking the LSU job?
Let's just say it begins with fully guaranteed deals, and gets intriguing from there.
— Fisher: Just signed a 10-year extension that will pay him $91 million. He'd likely need at least a 10-year, fully guaranteed deal of $100 million.
— Swinney: Woodward will have to make Swinney the highest-paid coach by a long way to get Swinney to double take. One agent told me Swinney – who makes $9.5 million per year now — "won't even look at any offer" unless is begins in the $11-12 million a year range. "Dabo isn't really a money guy, but anyone who sees that kind of cash flash in front of them, all of it guaranteed, has to at least consider it," the agent said.
— Riley makes $7.8 million annually. Around $10 million a year is the starting point.
— Franklin could be the easiest lift. He's making $7 million a year – but he's also a strong candidate for USC. Translation: $9-10 million a year.
4. The fallout
If Woodward doesn't connect on one of his big swings, where does LSU go?
Don't be shocked if he takes a run at Petersen, who has been out of coaching for 2 years. It's not Washington, or the environment that Petersen needed to leave Boise.
But Woodward will sell that guaranteed money and something Petersen never had the chance to work with: elite talent.
After that group and Petersen, Woodward won't need the nuclear option.
The next level of coaches includes Ole Miss coach Lane Kiffin, who has the Rebels in the upper half of the SEC — without the resources of the SEC's heavyweights — in 2 short seasons. He also has a Heisman Trophy candidate in QB Matt Corral.
Other options include Michigan State coach Mel Tucker, Oregon coach Mario Cristobal and Billy Napier of Louisiana. It won't take fully guaranteed deals to get any of those coaches, but it will take a significant salary — especially considering the reality of the situation on the ground.
Orgeron won a national title in 2019 and less than 2 years later, he was fired. The leash is short, and a firing is a ding on their brand and the ability to get another elite Power 5 job.
Some will argue Woodward didn't hire Orgeron, so he shouldn't be held to that. But understand this: Woodward gave Orgeron a huge extension at the end of the 2019 season. So he clearly saw something he liked.
For all the proactive and smart decisions he has made as an administrator, Woodward gave Orgeron an extension when he didn't have to. No other school was going to hire Orgeron away from LSU.
"You can make every right move, and it can blow up in your face," another Power 5 AD told me. "You make the best decisions with the information you have. There's so much money out there. The days of coaches looking to move around aren't what they used to be. You've got (Group of 5) coaches making multi-million deals. I remember a couple of years ago people were shocked when Jeff Brohm didn't leave Purdue for his alma mater (Louisville). Why would he? He's making great money, they just built a palace of a football facility and he has capital."
5. The Weekly Five
Five picks against the spread
Missouri (-17) at Vanderbilt
Kentucky (-1) at Mississippi State
Ole Miss (+1) at Auburn
Georgia (-14) vs. Florida
Texas (+3.5) at Baylor (Bonus future SEC team)
Last week: 5-0.
Season: 24-14-1.
6. Your tape is your résumé
An NFL scout breaks down a draft-eligible SEC player. This week: Georgia LB Nakobe Dean.
"I can't say enough about Nakobe Dean. I mean, just an incredibly gifted athlete who is an absolute menace on the field. You hate to put tags on guys, but I see (former LSU All-American) Devin White in him. I see a guy that will start from Day 1 and be an All-Pro player at this level. Just a phenomenal player. His ability to identify plays and get to where he needs to be quickly – and bring a load – is just like White. I looked at my eval of White the other day, and they may as well be the same person. Same size, same closing speed, the ability to cover. Great instincts. I think Dean might even be better as a pass rusher. By the time he finishes this season, and goes through the Combine and individual (workouts), he's a top-10 pick."
7. Powered Up
This week's Power Poll, and one big thing: the November game to remember.
1. Georgia: Nov. 13, at Tennessee. We saw what the Vols' offense can do for a half against
Alabama. Can it stress the UGA defense?
2. Alabama: Nov. 27 at Auburn. Tide can't lose and win the West Division, and steadily improving Auburn will cause problems.
3. Texas A&M: Nov. 13, at Ole Miss. The toughest remaining game for both teams hoping for another Alabama loss.
4. Ole Miss: Nov. 25, at Mississippi State. Imagine getting all the way to the end of the month and showing up at the Egg Bowl with 1 loss – and the pressure of not losing to a bitter, motivated rival on Thanksgiving Night.
5. Kentucky: Nov. 6, Tennessee. UK has never won 11 games in a season. Beat the Vols and win 11, and Mark Stoops might just make his way to Scott Woodward's short list.
6. Auburn: Nov. 27, Alabama. Want to build goodwill with a fan base that's still uncertain? Win the Iron Bowl and keep the Tide from the SEC Championship Game.
7. LSU: Nov. 13, Arkansas. If you don't beat Arkansas, you won't win another SEC game – and finish 2-6 in league play 2 years after going 9-0.
8. Florida: Nov. 27, Florida State. After a big loss to Georgia, they're all dicey except FCS Samford. Mullen can't afford a loss to struggling FSU at home.
9. Tennessee: Nov. 6 at Kentucky. Josh Heupel needs a signature win, and the Vols' offense might be enough to outscore UK – and all but guarantee a bowl game with winnable games against South Alabama and Vanderbilt ahead.
10. Arkansas: Nov. 13, at LSU. A rivalry game, and a key to a significant Year 2 jump (maybe 8 wins) under Sam Pittman.
11. Mississippi State: Nov. 13, at Auburn. This team plays better on the road. Why not another big upset at Auburn to set up the Egg Bowl later in the month.
12. Missouri: Nov. 20, Florida. A chilly, 11 a.m. kick in CoMo is a recipe for disaster for the reeling Gators. Could also be the difference in qualifying for the postseason.
13. South Carolina: Nov. 27, Clemson. The best chance to beat Clemson in years. Throw everything at this game, and hope for a signature win.
14. Vanderbilt: Nov. 27, at Tennessee. Vandy has won 3 of the past 5 and 5 of the past 9. The goal: avoid double-digit losses in Year 1 for Clark Lea.
8. Ask and you shall receive
Matt: Please tell me (Florida coach) Dan Mullen will start Anthony Richardson instead of Emory Jones against Georgia and end this charade. Anyone can see who the better quarterback is. This is absurd. — Charles Miller, Orlando.
Charles: Let's start here: a source in Gainesville told me Jones received all first-team repetitions in practice last week. I don't have to tell you the quarterback getting first-team reps in practice is the quarterback who starts Saturday.
The practice reps may change this week, but if the plan is playing Richardson, you give him every good repetition in every practice during the bye week and game week. And that's not what has happened.
There's a risk here for Mullen, one much greater than a loss to Georgia. Players know the best player at each position, especially the most important position on the field. If players believe Richardson is the best quarterback on the team and Mullen continues to play Jones, Mullen will eventually lose the locker room.
Mullen has hinted that Richardson needs to perform better in practice, and show a greater command of the offense. But there are some guys who are simply better when the lights and silk jerseys are on and it's time to play.
If there's a weakness on the Georgia defense, it's the secondary – where injuries and inexperience have stagnated typical development. Florida must throw the ball efficiently to win the game, and that's not Jones' strength.
9. Numbers
23. The impact of Kentucky OC Liam Coen: in 2020, TB Asim Rose led the Wildcats with 23 plays of 10+ yards -– 9 of which were 20+. RB Chris Rodriguez was next at 18 (9 were 20+).
After 8 games this season, Rodriguez has 24 plays of 10+ (6 are 20+), and WR Wan'Dale Robinson has 23 (8 are 20+). Now think of Stoops and Coen together at LSU. Not a bad combination.
10. Quote to note
Tennessee coach Josh Heupel on the growth of his team: "I don't question the way they show up and compete every Saturday. I love that about this group. We've just got to grow up and be smarter. Our margins are smaller and tighter than you want. We've got to fight to be on the right side of that."