SEC
Game times, TV listings of 6 key Week 13 SEC rivalry games announced
The SEC announced the Week 12 TV schedule and game times on Monday, but the conference also went ahead and listed some times and schedules for Week 13 rivalry games.
Though the situations with South Carolina-Clemson, Kentucky-Louisville and Florida-Florida State have yet to be determined (due to ACC broadcasting rights), the other six games involving SEC squads are set.
As you can see below, Ole Miss will host Mississippi State in the Egg Bowl on Thursday night on ESPN and Mizzou will host Arkansas on Friday afternoon on CBS. Auburn and Alabama play in the Iron Bowl rivalry on CBS on Saturday afternoon, and the other SEC games will be on the SEC Network: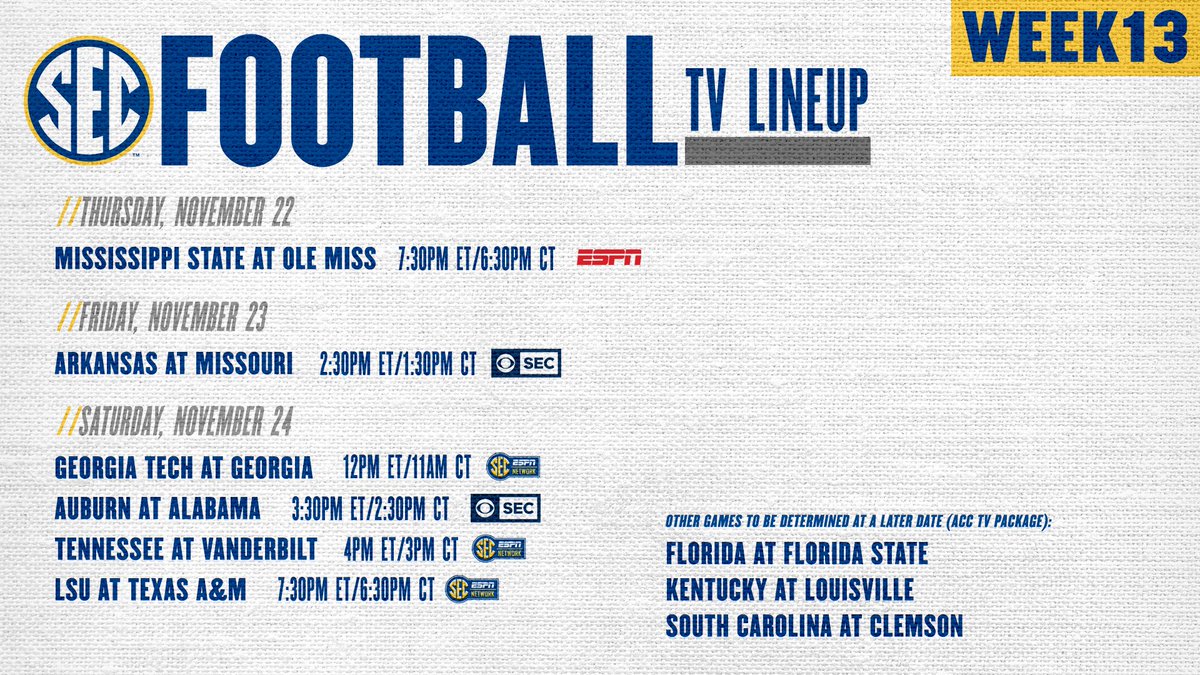 The other three games against ACC foes on the road will be determined at a later date, and we'll update them when that information becomes available.
For now, though, that's a solid slate of action, and much better than a cupcake-filled Week 12 schedule.