SEC
10 SEC-related ESPN College GameDay signs that will make you laugh
College Gameday returns on Saturday. Since it's inception in the mid-90s, Gameday has turned into the ultimate program for college football fans.
It has also become a great platform for delirious and crazed college students to show off their hilariously awesome signs.
Luckily for your viewing pleasure, we found some of the greatest Gameday signs ever.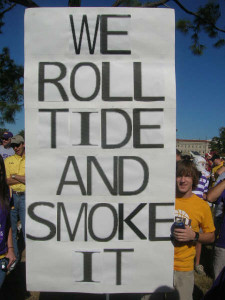 This is how LSU fans get so crazy so early in the morning.
Saban with a mullet? That'd be amazing.
Another Saban jab. Classic cajuns.
Tebow. Kentucky. Lou Holtz. Yeah, you read that correctly.
Coach is still going strong…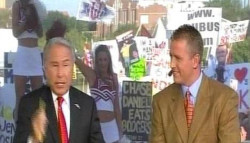 Take that, Chase Daniel!
Hey every SEC team, it could be worse … you could be Notre Dame.
Corndogs? Really?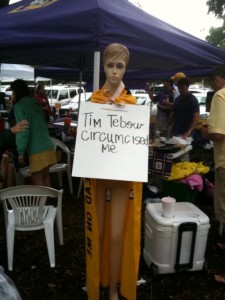 Tebow lovers shout collectively, "he would never do that!"
Saban wasting those grayshirts…
Jorts … classic.