SEC
Greg McElroy names 2 SEC players among his top 5 running backs in Week 1
As former Alabama quarterback Greg McElroy continues to shape himself as an analyst, he has started a new tradition this season which includes naming the top five performers at quarterback, running back and wide receiver during each week of the college football season.
Play Underdog For Heat-Celtics Game 6! Who ya got?
...
He took his first stab at a list on Sunday afternoon and named two SEC players, Tim Jordan of Tennessee and Scottie Phillips of Ole Miss, on his list of top five running backs in Week 1.
While both had notable numbers, the outcomes for their teams were tremendously different. Ole Miss trounced Texas Tech 47-27 while Tennesee fell to West Virginia 40-14.
Five of the most impressive RB performances from Week 1. #WeeklyWeapons #Week1Weapons https://t.co/mRsCEWMGgc

— Greg McElroy (@GregMcElroy) September 2, 2018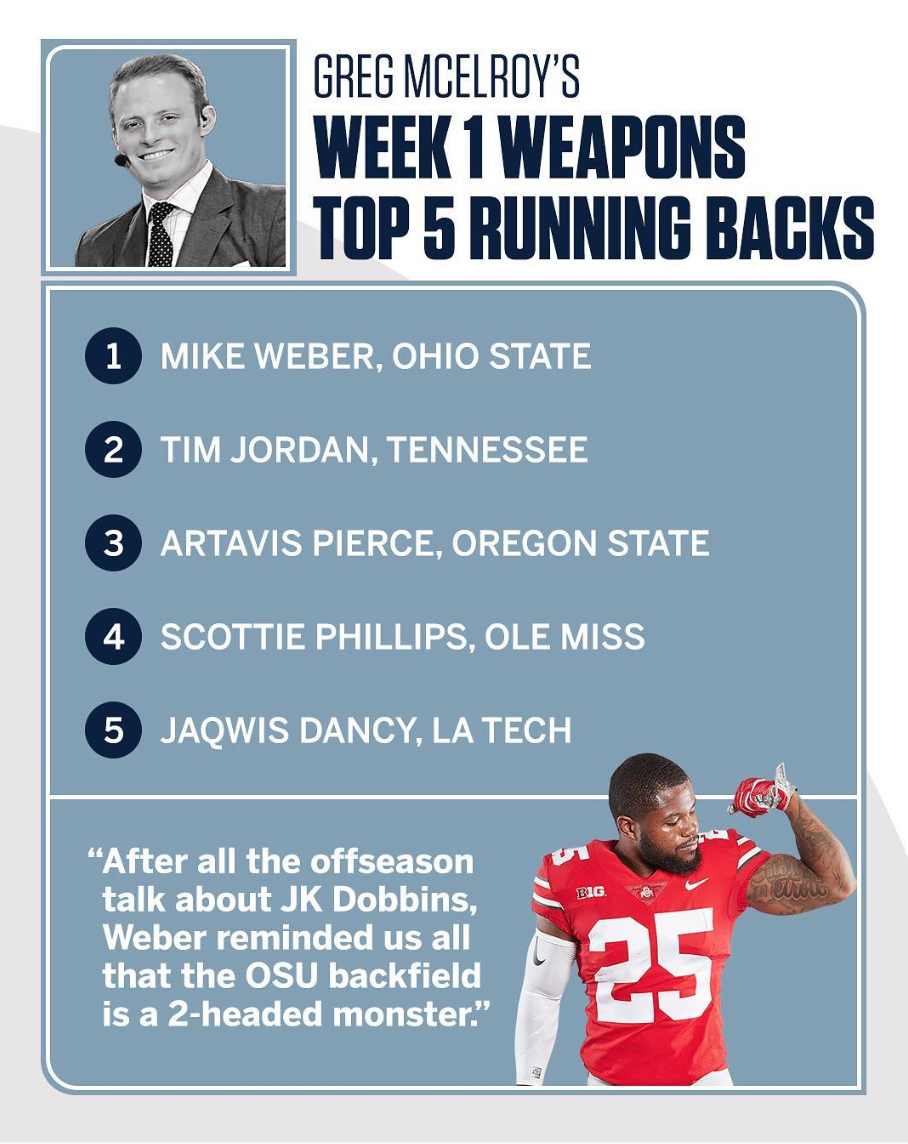 Phillips, a junior and Mississippi native, put together the more impressive stat line with 204 yards rushing on 16 carries with 2 touchdowns. Jordan had 118 yards on 20 attempts with a touchdown. He also added 2 catches for 11 yards.
Through Saturday's games, Phillips' effort was the fourth best single-game effort among all Division-I rushers this season.