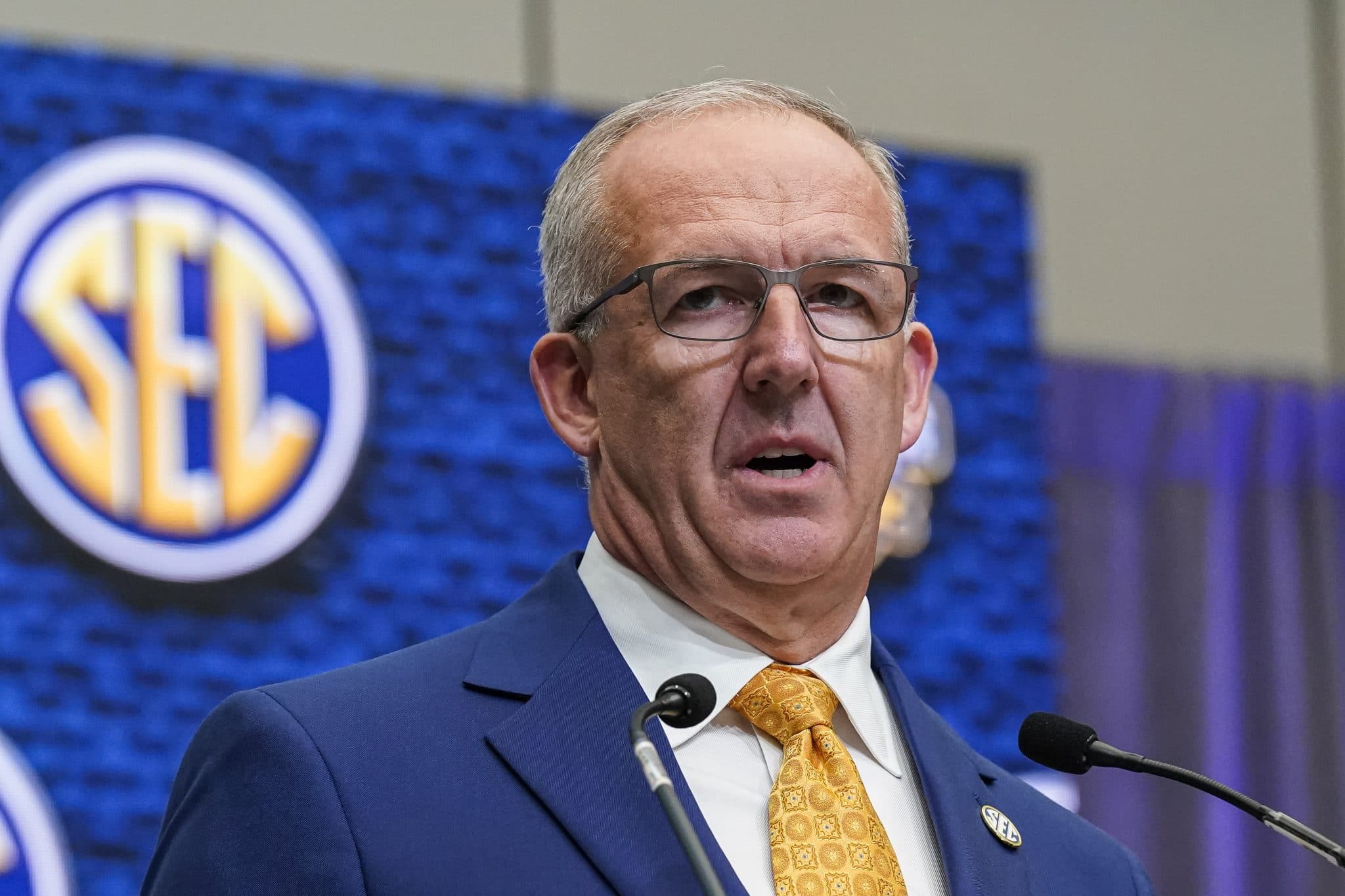 SEC
Hayes: Hope for a 9-game SEC schedule is fading fast
MIRAMAR BEACH, Fla. — The move to a 9-game schedule in the SEC is fading fast, with the ugly inevitable staring back.
The long-awaited vote on moving to a 9-game schedule in 2024 with the addition of Texas and Oklahoma will likely be postponed for at least 1 season, and maybe 2.
SEC athletic directors are expected to vote Thursday on the proposed change, but as of Wednesday, only 5 schools had publicly committed to a 9-game schedule: LSU, Texas A&M, Georgia, Florida and Missouri.
There are 4 schools that prefer 8 games: Vanderbilt, Ole Miss, Mississippi State, Kentucky.
And 5 schools are undecided or will vote status quo: Alabama, South Carolina, Tennessee, Auburn and Arkansas.
When asked if the athletic directors would vote Thursday, SEC commissioner Greg Sankey said, "We'll see. Stay tuned."
When asked again if there would be a vote by the end of the spring meetings here on Friday, Sankey repeated, "We'll see."
That's how utterly dysfunctional a seemingly simple move has become. More to the point: The SEC will have better odds of passing the 9-game schedule once Texas and Oklahoma join the league in 2024.
Their addition — both prefer a 9-game schedule — would move the vote to 9-7 in favor of 8 games. It would then take 2 flipped votes to pass the 9-game format, as opposed to the current need of 3.
The schedule conversations have been sticky for nearly 2 years, and have gotten more tense since Sankey declared when the league's spring meetings began earlier this week that it's "time to land the plane."
Just how ridiculous has this process become? For more than a decade, Alabama coach Nick Saban spoke about the need to move to 9 SEC games. Once the 3 permanent teams were selected for Alabama — Auburn, LSU and Tennessee — the narrative changed.
"That's a lot right there," Alabama athletic director Greg Byrne said, echoing what Saban said last month. "If that's the hand we're dealt, we're going to have to play it."
Byrne then added that the SEC needs more information from the College Football Playoff management committee before making decision on 8 or 9 games. At the top of that list: How will the Playoff committee value a 9-game schedule?
"The expanded Playoff has to be discussed," Byrne said. "What does that load look like? To me, if we're going to play more Power 5 games and SEC games, lets make sure we're rewarded for strength of the schedule."
Sankey's response: "I know we've been really diligent in providing information (to athletic directors)."
When asked if he would vote for a 9-game schedule Thursday, Byrne said, "We'll see of the conversation goes."