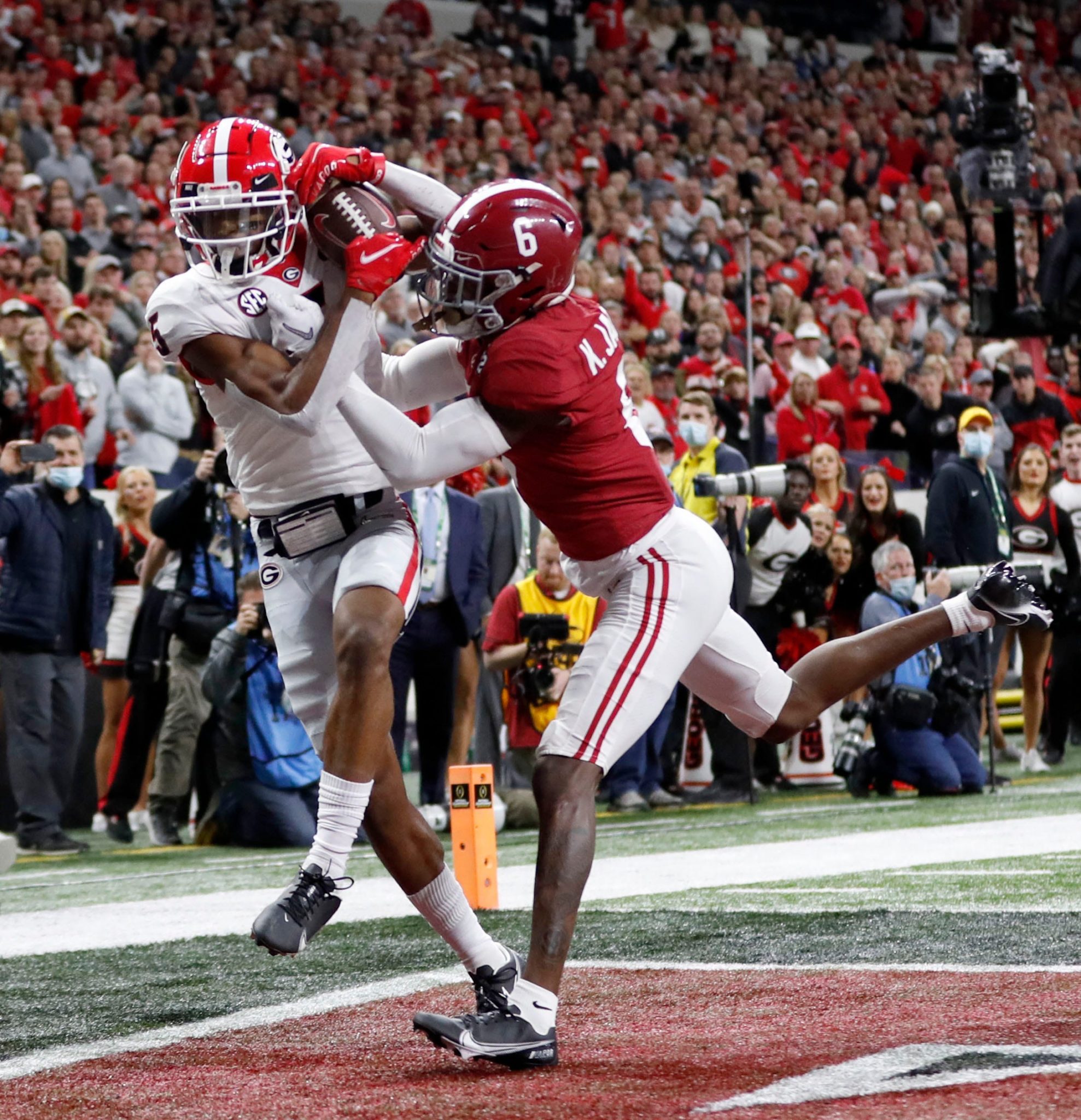 SEC
Hayes: How I'll vote at SEC Media Days
Let me end the wild suspense with one big swing to begin the ride: Alabama and Georgia will play again for the SEC Championship.
After that, it will be the most competitive SEC season in years.
I keep going back to South Carolina, and the entire idea of who fits where has been sideswiped by the Gamecocks. Shane Beamer somehow manufactured 7 wins in his first season in Columbia — from a team that while talented at spots, shouldn't have been playing games that mattered in November.
Yet there they were in 2021, with a third-string quarterback winning SEC games. What happens this year with a quarterback who, prior to last season, was the projected first overall pick in the NFL Draft by many — and I mean, many — NFL personnel people?
That's right, South Carolina. And the Gamecocks are just the beginning of this crazy competitive SEC season.
Geauxing forward
For some reason, I feel like I have to remind everyone that Ed Orgeron recruited well at LSU, and though there were misses on some players and others have left the program, there is a solid core of talent.
Enter Brian Kelly. You know, the winningest coach in the history of Notre Dame football. Raise your SEC nose all you want, it's damn near impossible to win at Notre Dame like Kelly did with the inherent (academic and others) obstacles at the university.
He's a ball coach, first and foremost. Laugh about the fake southern accent and dancing with the recruit. He has won big at every level — NCAA lower divisions, Central Michigan, Cincinnati, Notre Dame — and he'll win big again at LSU.
He'll find a quarterback this season from 3 competing (don't be shocked if it's eventually redshirt freshman Garrett Nussmeier), and he'll set the foundation moving forward.
Translation: bang the over on the total wins line.
Transitioning in the 'Sip
Sometimes the obvious just smacks us in the face: Matt Corral is no longer playing quarterback at Ole Miss.
And Matt Corral was a really, really good college quarterback — who did more than just make accurate throws in coach Lane Kiffin's prolific offense.
It doesn't matter who starts at quarterback for Ole Miss — USC transfer Jaxson Dart or Luke Altmyer — they're not Corral. Not the thrower Corral was, and most certainly not the fiery runner and unquestioned leader.
Leadership and toughness aren't coach speak, they're vital to the growth and fortitude of a team. That's what wins a grinder of a game on the road in Knoxville, in a wild environment when you're banged up and the home team has all the momentum.
A tough, gutty team and its badass quarterback.
Ole Miss isn't there just yet at the position, and in case all of you have lost your marbles and don't remember: it's a quarterback-based game at all levels of football.
Which leads us to …
The most overlooked team of 2022
If I were to say Team A picked up a quarterback from the transfer portal, who in 2 seasons in the roughest, toughest conference in all of college football, had a TD/INT ratio of 35/7, and …
If I were to tell you that same team had top-5 recruiting classes in each of the past 3 years, including the best class in the history of recruiting mere months ago, and …
If I were to tell you that same team had a national championship-winning coach, who spent the offseason pissed off (and no doubt filtered it to his players) because another coach was questioning the way he used the NIL rules everyone knew, would you think Team A was set up for a big season?
Folks, this isn't rocket science. Players win games. Players and championship coaches win big games.
Max Johnson will be the best quarterback Jimbo Fisher has had at Texas A&M, and the Aggies will take the next big step under Fisher.
How I'll vote this week at SEC Media Days …
East Division
1. Georgia
2. Kentucky
3. South Carolina
4. Tennessee
5. Florida
6. Missouri
7. Vanderbilt
West Division
1. Alabama
2. Texas A&M
3. Arkansas
4. LSU
5. Mississippi State
6. Ole Miss
7. Auburn
SEC Champion: Alabama.
SEC teams in Playoff: Alabama, Georgia.
SEC player of the year: Bryce Young, Alabama.