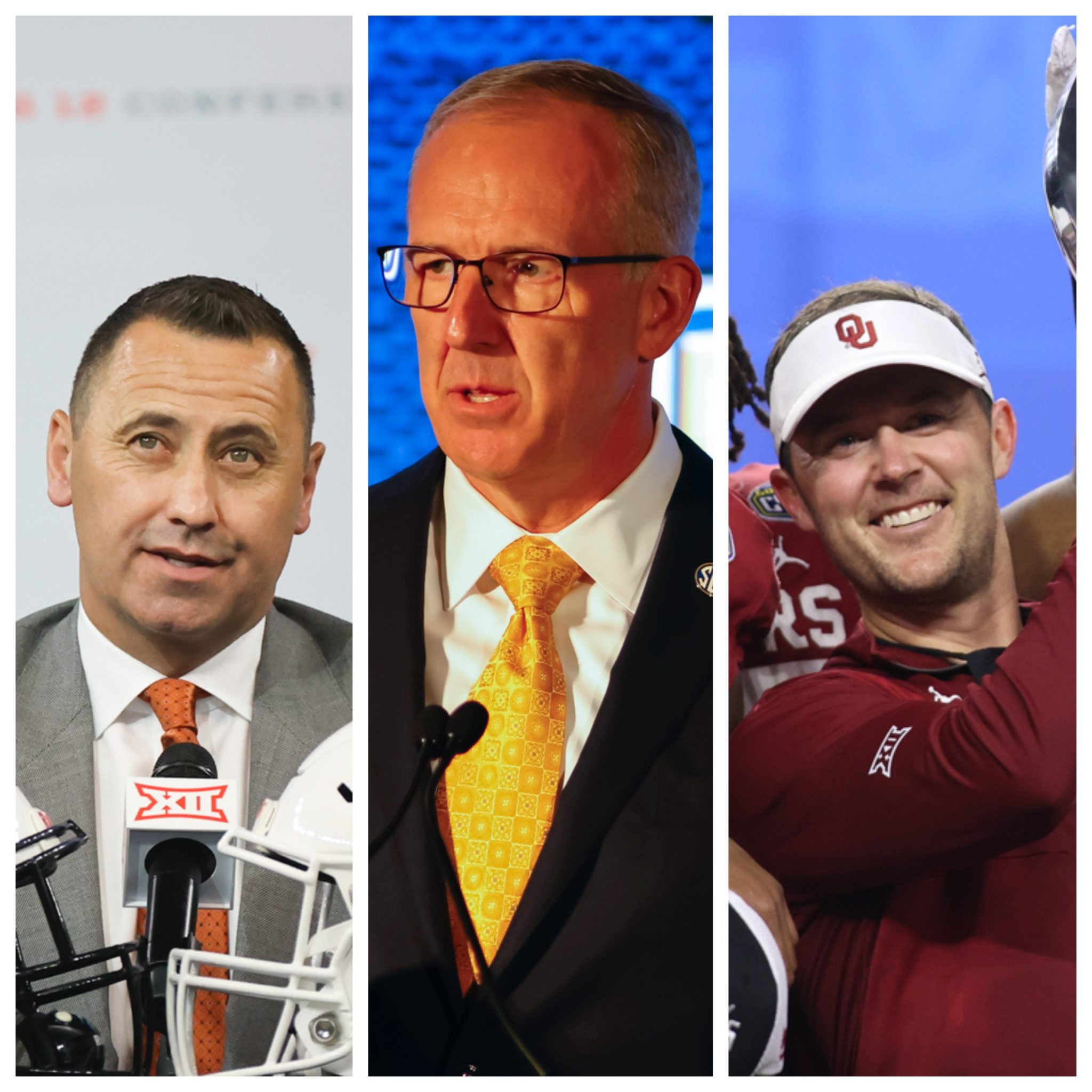 SEC
Hayes: The wildest day in college football history was years in the making
Years from now, we'll point to Aug. 4, 2023 as the moment everything changed in college football.
Expansion became contraction with the inevitable death of the Pac-12, this time at the hands of the Big Ten and Big 12.
Oregon and Washington left for the Big Ten, while Arizona, Arizona State and Utah left for the Big 12.
But make no mistake, these moves and this paradigm change has long been building.
"This isn't a random thing," an industry source told Saturday Down South. "We have 3 large engines feeding each other. And they're not going to stop."
The engines: universities, players and television.
Now that they're all in bed together, the landscape of college football has changed forever. Good, bad or indifferent, this is where we are.
There are no boogeymen, only open mouths. And it's time to feed the goats.
Players want NIL, free movement and revenue sharing.
Universities want high-level football, and all the value and financial wherewithal it brings athletic departments and the general university fiscal health.
Television wants more elite-level games to sell to advertisers and knows live sports is the only content not affected by the economy.
Yet now, after 2 of the 5 Power conferences have officially eaten their own, we're all looking to place fault. You can't have it both ways, everyone.
You can't advocate for players rights without embracing the reality that nothing happens in a vacuum. One paradigm change leads to another.
You may not like every move, but there is no fault. Only winners and losers.
Your latest winners: Oregon and Washington for joining the Big Ten, and the Four Corners schools for joining the Big 12.
Your latest losers: Stanford, Cal, Oregon State and Washington State, stuck in the dead end Pac-12 and looking for a safe landing spot.
Meanwhile, there is Florida State, doing everything it can — legally and financially — to get out of the ACC and find a home in the Big Ten or SEC. It's not a matter of if FSU will leave, it's will it work?
"We're not done with this thing," another industry source told SDS. "There are some groundbreaking legal moves still on the horizon."
Why should we be surprised?
You can't ask to fundamentally change the amateur model, giving players more control and access to revenue they've never had and expect universities and their athletic departments to stand still.
You can't say players deserve unrestricted NIL deals — knowing a majority of the money from those deals were previously given to university and athletic department coffers — and think there won't be a corresponding move.
You can't ask universities to share multi-billion dollar media rights deals with players — real, live revenue sharing — and think they won't find a way to pay for it.
There's only 1 way to pay for all of that change of the past 2 years: Build the biggest, baddest conference you can — to earn the biggest media rights deal you can.
The seeds of change were planted years ago when former student-athletes began to consistently win in court vs. the NCAA. Players wanted their name, image and license (and much more), and legal and public opinion was quickly changing.
Then June 21, 2021 happened.
On that day, the United State Supreme Court ruled unanimously that the NCAA's restrictions on education benefits for players violates the nation's antitrust laws. The majority ruling even intimated student-athletes were employees.
"If you lose there, you have to assume (revenue sharing) is next," an SEC source told SDS.
Less than a month after the SCOTUS ruling, news broke that Texas and Oklahoma were leaving for the SEC.
A year after that, the Big Ten added USC and UCLA. New Big 12 commissioner Brett Yormark entered the picture and declared the conference open for business.
A year after that, Yormark had the Four Corner schools.
Meanwhile, Florida State — which despite having no invitation to join the Big Ten or SEC — is in the process of trying to break out of the ACC because it will make $40 million annually while the other 34 SEC and Big Ten teams in 2024 will make double that.
What's a university to do when staring at its mortality? We're about to find out.
According to Sportico, FSU is working with JP Morgan Chase and exploring the idea of using capital equity to fund the athletic program and keep it in line with the elite of the sport.
No word yet if Bobby Axelrod will want control of facilities, and the hiring/firing of coaches.
If FSU finds a way out of the ACC, you better believe 2 critical moves will soon follow: Clemson, North Carolina, Miami and Virginia — all coveted by the SEC and Big Ten or both — will walk out the door FSU opened.
And the Big Ten and SEC will add schools and get stronger.
Television will get better games, and pay more in media rights revenue. Universities will earn more in media rights revenue, and be able to pay the inevitable demand of pay-for-play revenue sharing.
And players will earn the money they've coveted for 150-plus years of college football.
It has been an unthinkably remarkable 2 years of change in college football.
But there are no boogeymen — only open mouths.
And they're all ready to feed.