SEC
How the BCS would rank Top 25 compared to CFP selection committee
The BCS officially ended when Florida State was crowned national champion for the 2013 season, but the formula still remains popular with college football fans, especially those who are critical of the College Football Playoff selection committee.
BCSKnowHow.com remains active on Twitter. On Tuesday night, the site tweeted a side-by-side comparison of the BCS formula Top 25 with the selection committee's new Top 25.
The committee has the same top 9 teams as the BCS formula. The BCS would rank Oklahoma No. 10, while the committee went with Oregon.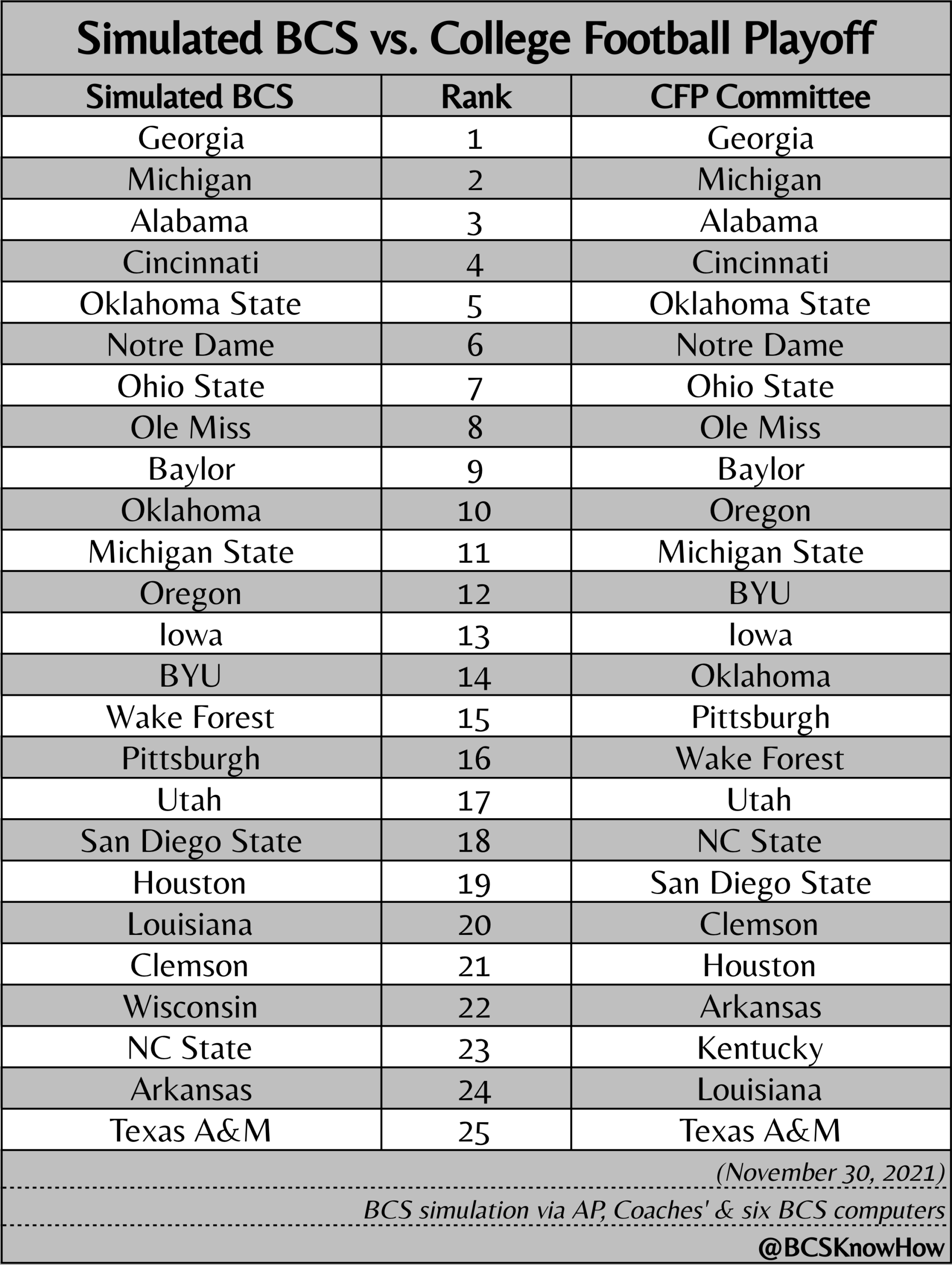 The BCSKnowHow account shared which teams were most favored by the formula. Kentucky and Arkansas were 2 of the teams to benefit most from the committee's approach.
Most favored by the simulated #BCS:
Oklahoma, Louisiana (+4 spots)
Wisconsin (not ranked by the committee, BCS No. 22)

Most favored by the #CFBPlayoff:
NC State (+5 spots)
Kentucky (+3, BCS No. 26)
Arkansas, BYU, Oregon (+2)

— BCSKnowHow.com (@BCSKnowHow) December 1, 2021