SEC
Joe Lunardi breaks down NCAA Tournament implications of busy SEC basketball night
Joe Lunardi is ESPN's bracketology expert, and his projections have fans of several SEC teams sweating these days.
As things stand entering Wednesday night's games, Lunardi has a bubble made up of almost entirely SEC teams.
In his daily update, Lunardi has Mississippi State and Florida as his last 2 teams in the field of 68 teams and Texas A&M and Arkansas as his first 2 teams out.
Mississippi State and Florida square off on Wednesday night in a battle of bubble teams. Meanwhile, Texas A&M hosts Kentucky, Alabama hosts LSU and Auburn hosts Georgia. Lunardi breaks down the implications of all those games:
— Joe Lunardi (@ESPNLunardi) January 19, 2022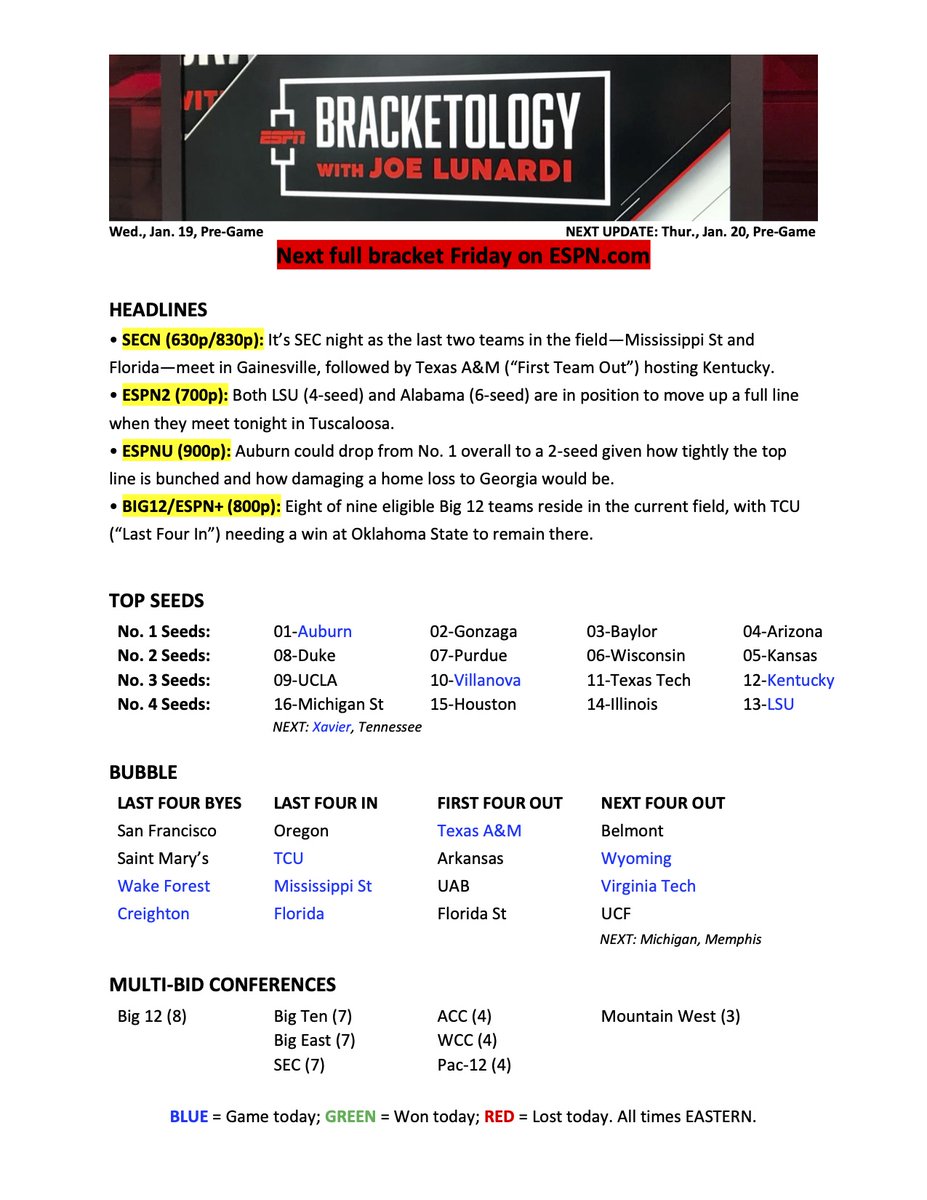 The action starts at 6:30 p.m. Eastern time on Wednesday night. It should be an exciting night of men's basketball.