SEC
LOOK: Chick-fil-A to open pop-up restaurant in strategic location for Auburn-Georgia game
For many college football fans, Chick-fil-A is a routine stop on Saturdays in the fall.
Add in college football and free food? Well, it's a no-brainer.
That will be the case this week when the restaurant will open a pop-up location at a yet-to-be-disclosed location on the Georgia-Alabama border, according to ESPN's Darren Rovell. That should be a well-traveled area as Georgia fans come from across the state to Auburn for the 3:30 p.m. Eastern kickoff at Jordan-Hare Stadium.
But college football fans in general, who may be passing through on the way to any number of games could also take advantage.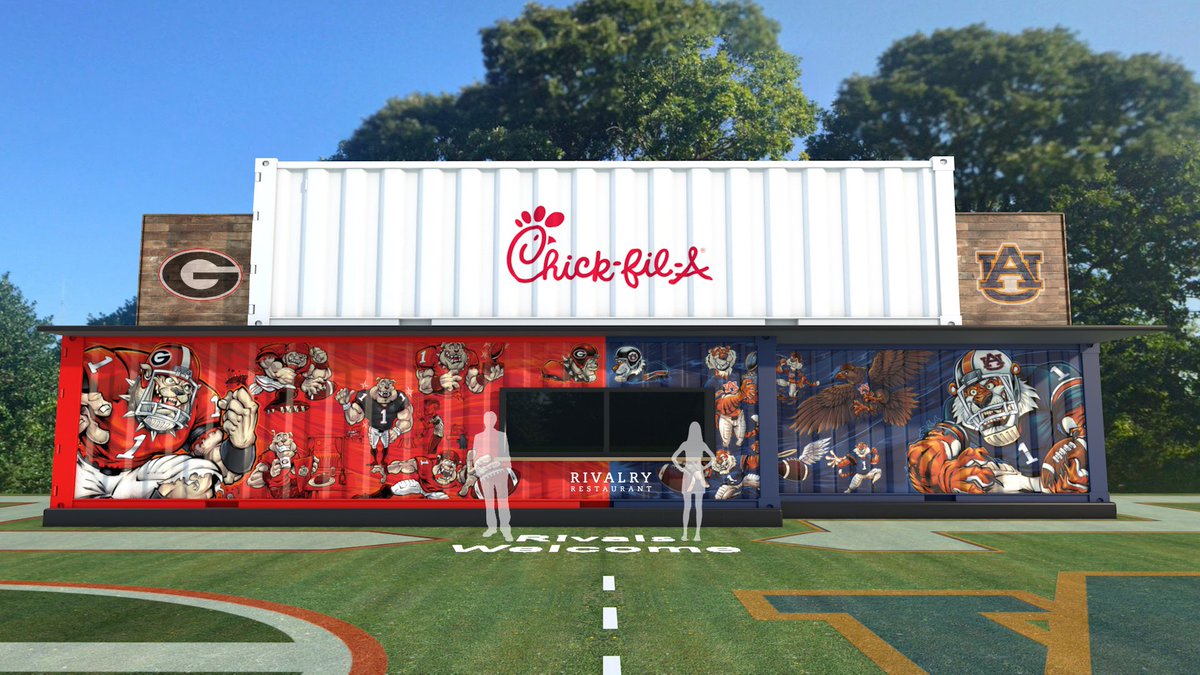 Chick fil-A opening a pop-up restaurant on Georgia/Alabama border for Saturday's game. Serving free food & showing game on televisions. pic.twitter.com/qSA8sVXePs

— Darren Rovell (@darrenrovell) November 8, 2017