SEC
LOOK: College GameDay makes funny error regarding Cotton Bowl
Oklahoma and Texas are set to play the annual Red River Rivalry Saturday at the Cotton Bowl in Dallas.
However, the weather forecast calls for temperatures in the 90s, which will make it a brutal atmosphere for fans and players alike.
On College GameDay on Saturday morning, a graphic said the stadium may decide to close its roof to shield everyone from the heat:
Um. Have they seen the Cotton Bowl?! ?? pic.twitter.com/02ZGL4gW9G

— Belle Es You (@SouthernbeLLSU) October 14, 2017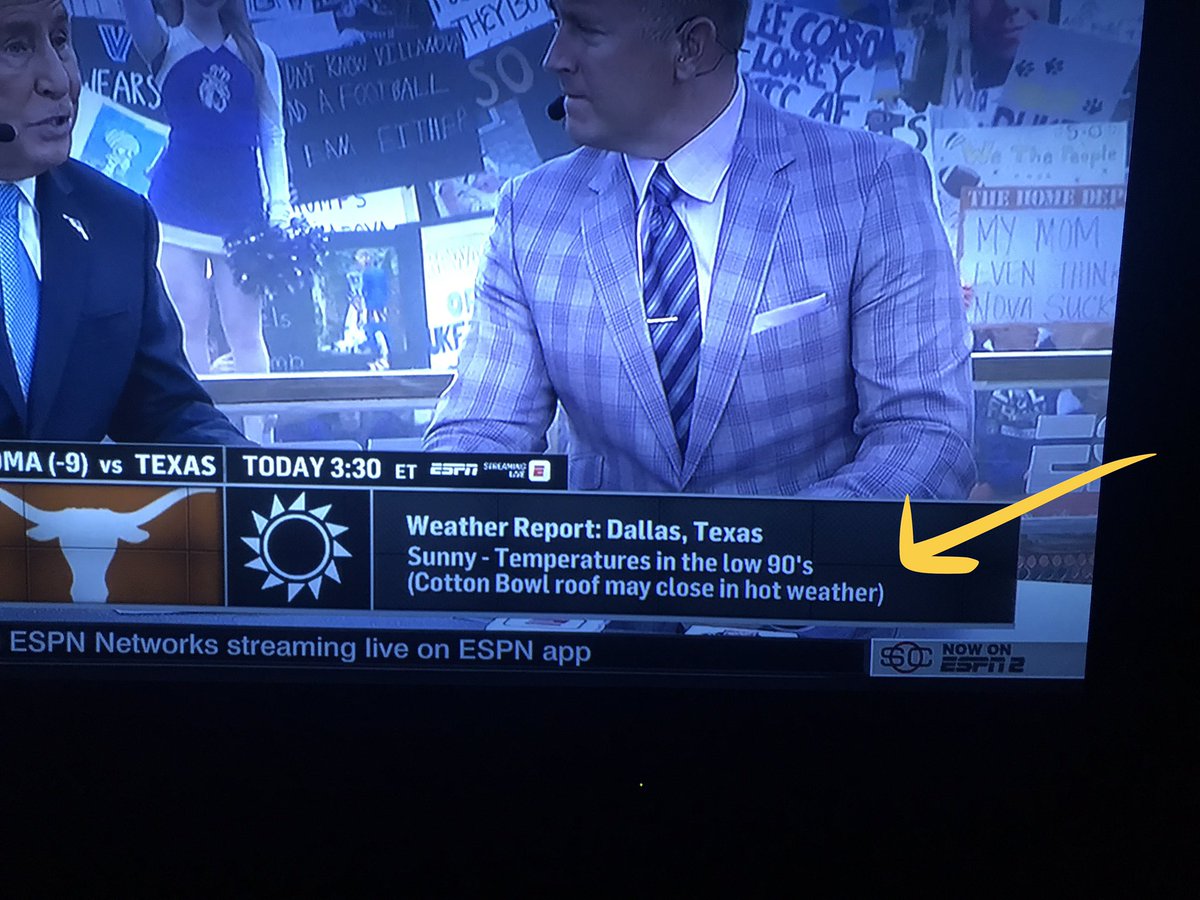 As you can see, closing the roof would be quite the difficult task to undertake, as the Cotton Bowl has no roof: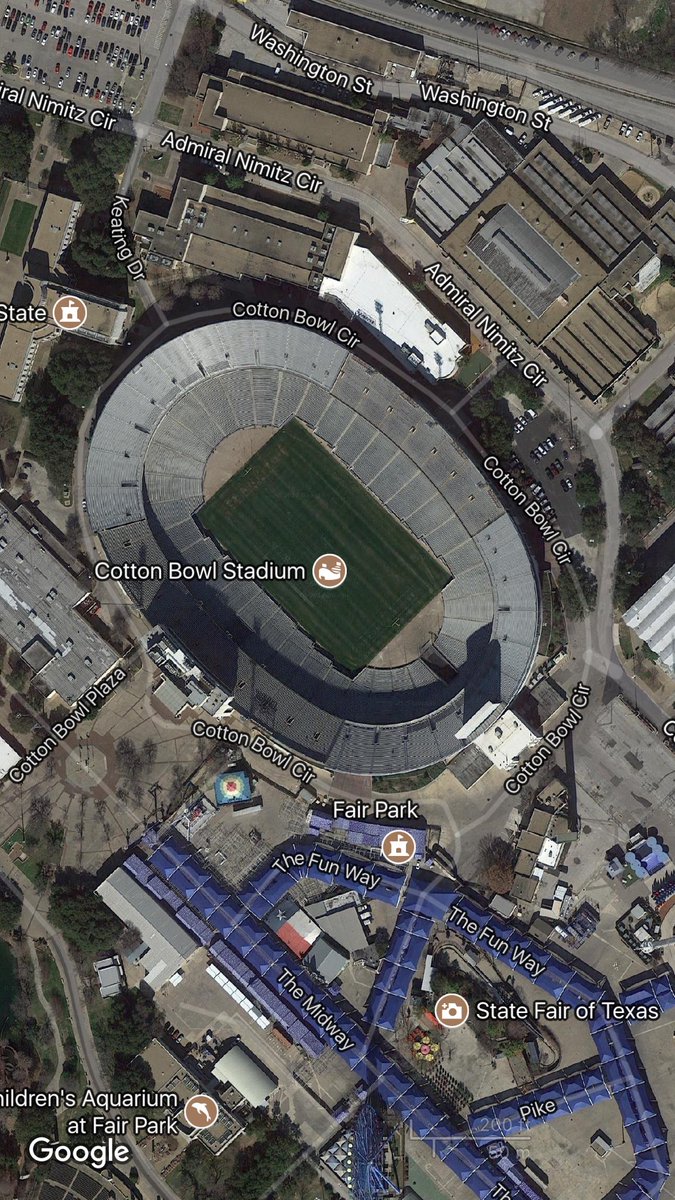 Barring a stunning feat of engineering, it's unlikely a roof will be built in time for the game, so fans will have to deal with the heat.
The GameDay crew did correct the mistake later in the broadcast, but that won't help the players, who will need to stay plenty hydrated on Saturday afternoon in the hot Texas sun.