SEC
LOOK: ESPN.com thinks Alabama-LSU game is in Baton Rouge
Hopefully LSU and Alabama fans do not flock to Death Valley for Saturday's game.
Play Underdog For Heat-Celtics Game 6! Who ya got?
...
Alabama and LSU are getting ready for another intense meeting in Tuscaloosa. The annual matchup between the two teams usually turns into an incredible game and sets the tone for the SEC West race.
Alabama has dominated the series in recent history with eight wins in the last 10 meetings. The Crimson Tide have gone 3-1 when playing at home over that span.
ESPN.com released a preview video ahead of Saturday's game, and the description of the video inaccurately labeled that the game would be played in Baton Rouge. Here is a look at a screenshot of the video from RedditCFB on Twitter: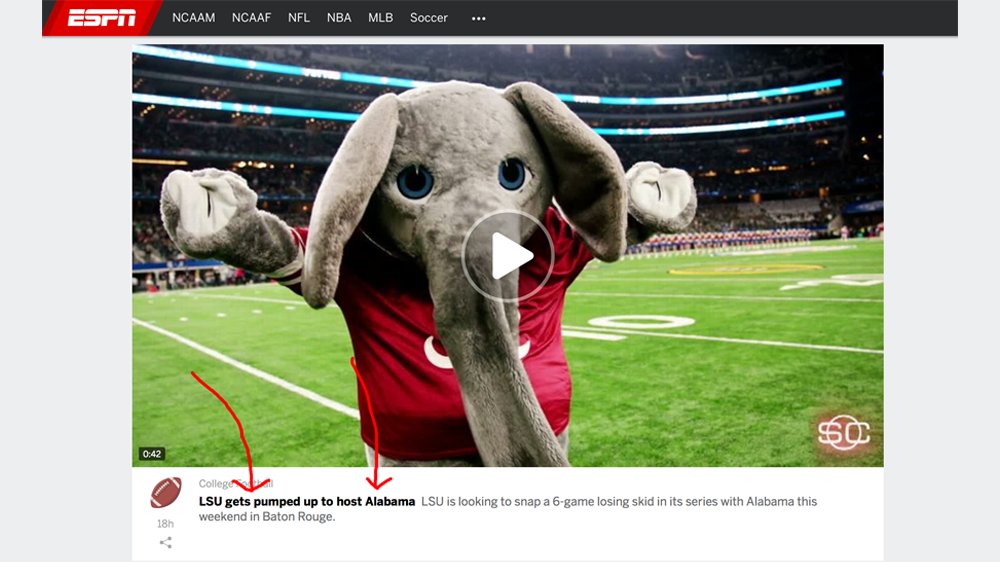 The Tigers would likely prefer to have the game at home, but the team will have to find a way to keep its hot streak going on the road. Kickoff is set for 8 pm EST on CBS.