SEC
LOOK: Florida governor Rick Scott officially declares UCF national champions
They do things a little differently in Florida, and apparently the Sunshine State will have a different national champion than the rest of the country come Tuesday.
That's because governor Rick Scott officially signed a document proclaiming the UCF Knights as this year's college football champions.
As you can see in the tweet below, Scott says that since Auburn beat both Georgia and Alabama (who will meet for the actual title on Monday night) and UCF took down Auburn, the Knights are the rightful champions:
The National Champions, @UCF_Football. #ChargeOn pic.twitter.com/9uSSwtJzuO

— Jimmy Patronis (@JimmyPatronis) January 8, 2018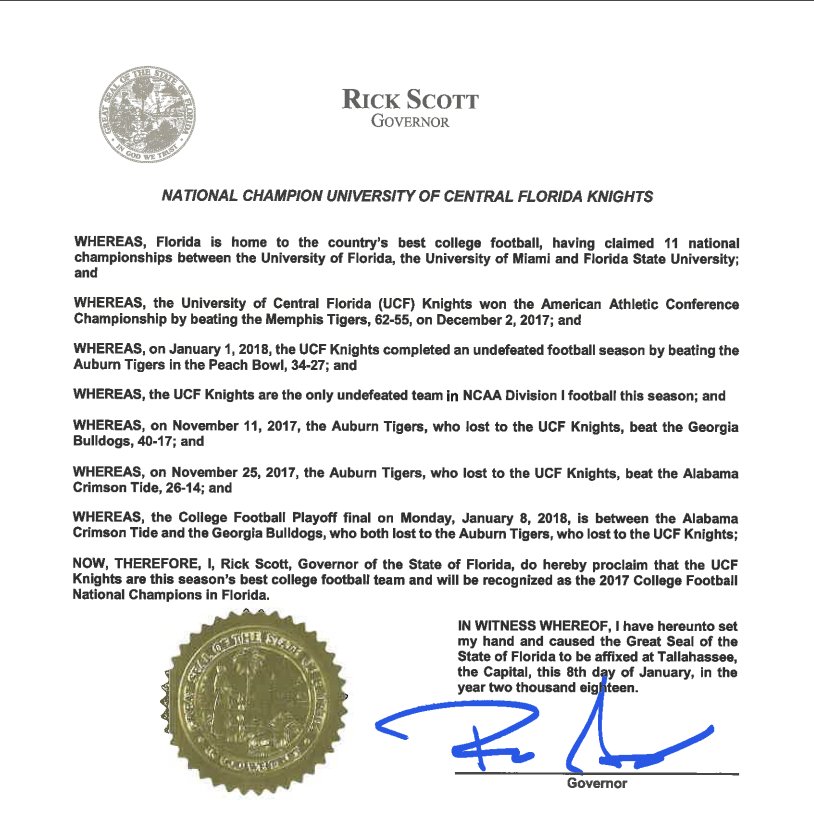 If this seems like a waste of government time, it would be tough to argue with you. But the Knights have gone all-in on their championship declaration, so this is no surprise.
Alabama and Georgia will have something to say about it after Monday night's game, but for now, the Knights are Florida's champion.