SEC
LOOK: SEC baseball attendance numbers at the season's halfway point
The SEC baseball season is now halfway through, and the attendance numbers for the 14 schools are dramatically different.
While Mississippi State and Ole Miss are approaching 100,000 total fans, other schools are still below 20,000 total fans.
As you can see below, LSU, Mississippi State, Arkansas and Ole Miss are blowing other schools out of the water when it comes to per-week attendance:
#SEC baseball attendance through the first half of conference play pic.twitter.com/D14utxSso8

— Blake Scott (@bascott2010) April 15, 2019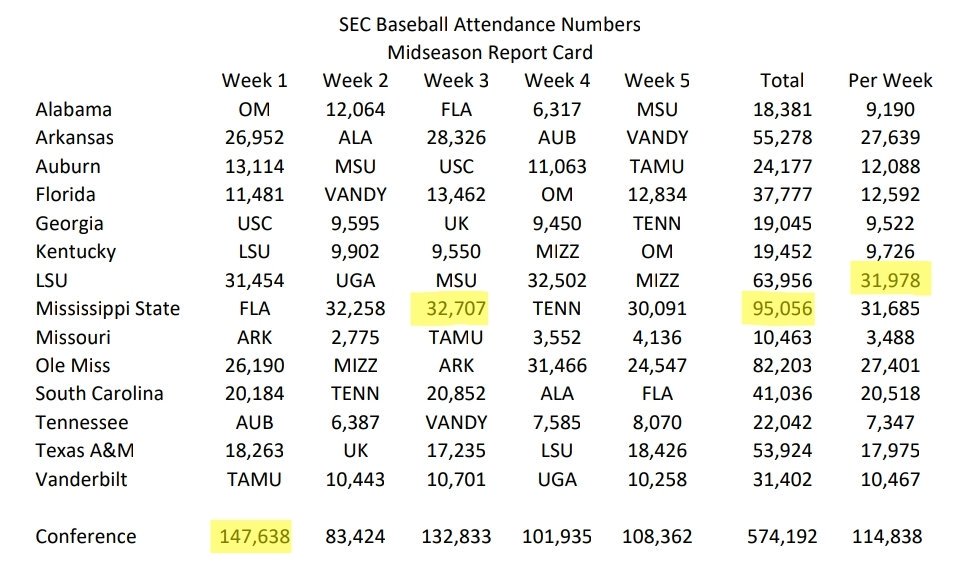 As you can see, Mizzou is lagging significantly behind the rest of the conference, with only 10,463 total fans in three home series. Georgia and Kentucky also have under 20,000 total fans, but they've only played two home series each.
There's still another half of this season to go, but these are some eye-opening numbers for the SEC baseball squads.