SEC
LSU vs. Arkansas: Prediction and preview
LSU and Arkansas, 2 teams going in completely different directions, meet on the gridiron in Week 11 for an SEC West showdown. The Tigers are looking to win the SEC West, while Arkansas fights to keep bowl hopes alive at home against one of the hottest teams in the nation.
LSU vs. Arkansas preview
Brian Kelly's LSU squad is playing like a different team as the regular season winds to a close. The Tigers lost to Florida State is a sloppy mess of a game in Week 1 and some wrote them off then and there for it. A blowout loss to Tennessee a few weeks later meant the Tigers were 4-2 with a close call against Auburn in Week 5. Since that 40-13 loss against the Vols, LSU is 3-0 with wins over Ole Miss, Alabama and Florida.
There are countless college football betting opportunities today with key matchups like LSU-Arkansas, and the DraftKings promo code offer will give you an advantage with 40-1 odds for any game on a $5 moneyline bet. When you click this link or one of the others on this page, you will activate the DraftKings promo code. After that, you will receive a $200 payout on a $5 wager if you can pick an outright winner. Click here to trigger the DraftKings promo code for new users that will lock in a $200 bonus for a $5 winner.

DRAFTKINGS SPORTSBOOK APP
STATES: NY, KS, LA, AZ, TN, PA, NJ, CO, IL, WV, IA, IN, VA, MI
NEW USER BONUS
BET $5, WIN $150!
ANY GAME!
It was around Week 5 when Arkansas started to take a turn as well. Just in the opposite direction. The Razorbacks opened their season with a strong looking win over Cincinnati and jumped to a 3-0 start as a top 10 team in the country.
Arkansas has lost 4 of its last 6 since that point, dropping ugly games to Liberty and Mississippi State along the way. Point is, LSU and Arkansas could not be heading in more opposite directions heading into Week 11.
Too many turnovers and simple mistakes are plaguing the Razorbacks, as is the questionable health of quarterback KJ Jefferson. He injured his shoulder against Texas A&M in a 23-21 loss and has not been the same dynamic player since.
LSU's Jayden Daniels, on the other hand, has just gotten better since his start. It seemed the Arizona State transfer was scared to throw the ball downfield at first at risk of making a mistake, preferring to scramble and let his legs do the work. Kelly eased him into being more aggressive and it has shown in the results.
Daniels has accumulated 14 passing touchdowns with just 1 interception and 10 rushing touchdowns across the season.
Defensively, each team has a strong presence at linebacker that can give the other squad fits. Harold Perkins and Drew Sanders have each been relentless on defense this season, playing like 2 of the top defensemen in the conference. Sanders is the conference sack leader with 7.5 sacks while Perkins is considered by some to be the best freshman in the SEC.
Players that will be betting LSU-Arkansas can accept the FanDuel promo code offer to get $1,000 of first bet insurance. To take advantage of this opportunity, click this link to activate the FanDuel promo code automatically. Then, complete the formalities to opt in, and you will receive a $1K no-sweat bet.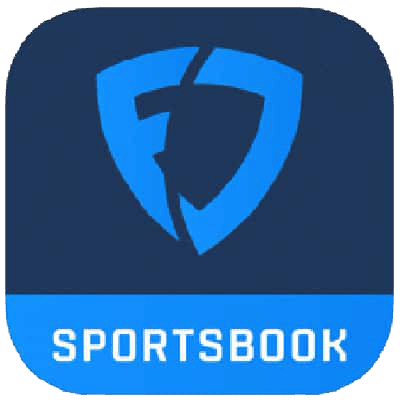 FanDuel Sportsbook
States: LA, KS, NY, TN, NJ, PA, IN, IA IL, WV, MI, CO, VA, AZ, CT
NEW USERS!
$1,000
NO-SWEAT BET
There are playmakers for both teams on either side of the ball. The Arkansas crowd will be a factor, but slowing down an LSU team producing as it is right now is no easy ask.
LSU vs. Arkansas prediction
LSU is the hotter team, has more to play for and is better coached. Even at home, this seems like it won't be close.
The Tigers will keep marching on their way to Atlanta.
Prediction: LSU 35, Arkansas 17