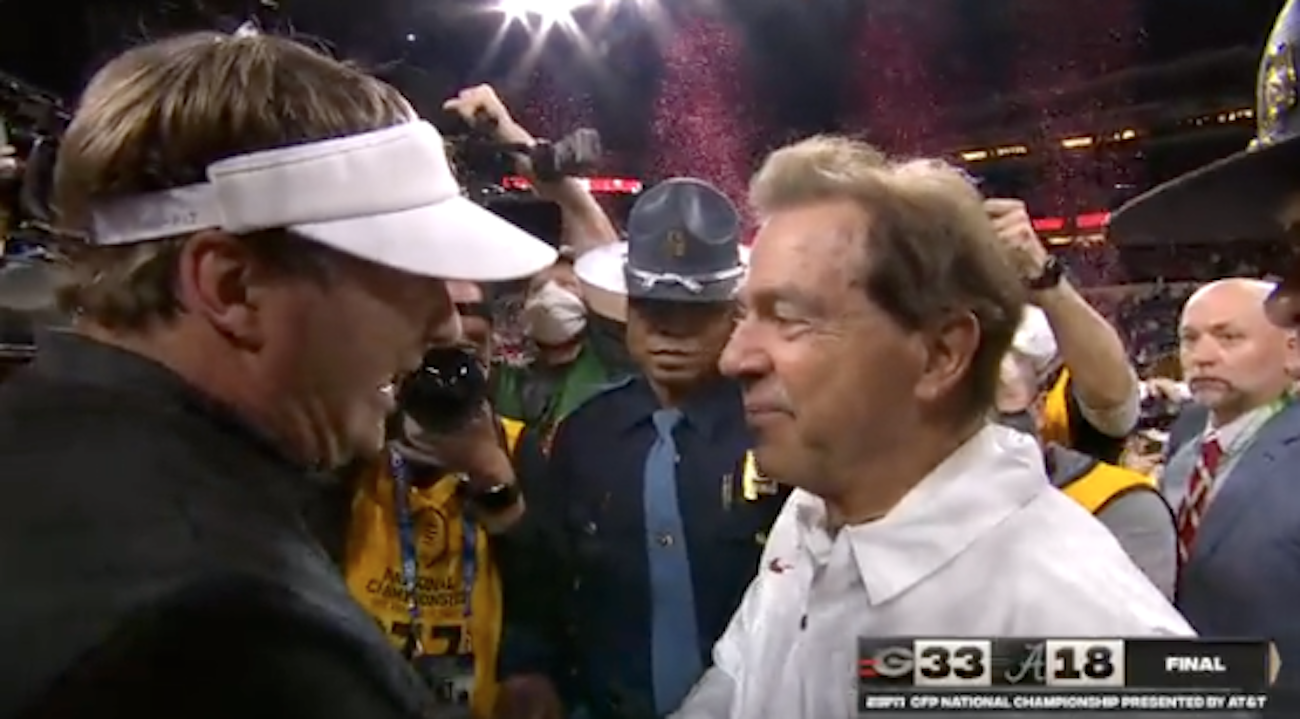 SEC
What Nick Saban told Kirby Smart after the national title game
The Georgia Bulldogs defeated the Alabama Crimson Tide 33-18 in the College Football Playoff national title game.
Georgia took over the second half, specifically in the fourth quarter. The Bulldogs outscored the Tide 20-9 in the final quarter.
Following the game, Nick Saban and Kirby Smart spoke at midfield, and ESPN's camera was close enough to hear what was said.
"You guys kicked our ass in the fourth quarter," Saban told Smart. "Congrats."
Smart then appears to ask Saban about Jameson Williams' injury.
"They think he might have an ACL injury," Saban appears to say.
Williams was injured during the first half of national title and never returned to the game. It was clear that Alabama's offense lacked a weapon at receiver after Williams was injured.
You can see and hear the conversation below:
Kirby Smart and Nick Saban.

All class 🤝 pic.twitter.com/LJBibd3TOt

— ESPN (@espn) January 11, 2022
Saban went from never losing a game to a former assistant to losing to 2 in 2021: Jimbo Fisher and Smart.