SEC
1 reason every team could win a game in the SEC Tournament
As the SEC continues to add to its resume as a basketball conference, the league appears as deep as ever. Without a dominant program in the vein of Kentucky or Florida in previous years, it feels like any team can make a run next week in the SEC Tournament.
For some teams, like Auburn, Tennessee and Kentucky, that path seems to be a bit easier, but here's the one key to each team winning a game in the SEC tournament:
Alabama: Stars
Four times in the past six years, the semifinals has included a surprise team:
2017: No. 7 seed Vanderbilt
2015: No. 13 seed Auburn
2013: No. 10 seed Vanderbilt
2012: No. 7 seed Ole Miss
Alabama's three best players, Collin Sexton, Donta Hall and John Petty can compete with anyone in the SEC. Sexton is a sure-fire lottery pick who leads the team in scoring and assists, at 18.1 and 3.5 respectively, and one of the most explosive players in the league. Hall is a huge part of the reason the Tide are No. 6 in the NCAA in blocks, as his 67 are No. 2 in the SEC. Petty is another talented freshman, whose 76 3-pointers are tied for fourth in the conference.
Alabama is a young team, with Hall being the only upperclassman in their top-four scorers, but they have the star power to dominate a game.
Arkansas: Efficiency
The Hogs are anything but docile, leading the conference in field goal percentage by a healthy .8 percent. Combine that with the fact that Arkansas has taken the third-most shots in the league, and it means that they have hit 51 more shots than the next closest team.
It's remarkable how consistent the Arkansas offense has been, as they are No. 2 in the league at 82.5 points per game, No. 6 in 3-pointers made, and No. 10 in free throws made.
Auburn: Scoring, chemistry
Auburn has been the best team in the SEC for most of the year, and even after the injury to Anfernee McLemore, they look to be one of the most serious contenders next week in St. Louis. This is because of their potent, guard-heavy offense that ranks No. 1 in the league at 84.2 points per game. They have somehow built an offense that leads the league in 3-pointers made per game (9.8) and free throws per game (19.4).
Auburn is clearly one of the most fun teams in the country this season and their chemistry and belief in each other pop off the screen. If they hit a rough patch, that belief can be a huge asset.
Florida: Experience
Florida made the Elite Eight last year, and their program is one of the most storied in the SEC. Florida's players are used to the big stage, and they know they need some help to get the NCAA Tournament seed they feel they deserve. Florida was ranked as high as No. 5 this season, but legacies are made in March. With players like KeVaughn Allen and Chris Chiozza back from last year's squad, and impact transfers like Egor Koulechov and Jalen Hudson, the Gators know that losing is not an option.
Georgia: Yante Maten
Georgia's season has not been as impressive as some hoped, but that's not the fault of Yante Maten. Maten is making a strong case to be the SEC Player of the Year with 19.4 points and 8.8 rebounds per game. He leads the league in scoring, is second in rebounds and in top 10 in blocks per game. In short, he's pretty much unstoppable and he can wreck anyone's plans during the SEC Tournament.
Kentucky: Talent
It's the same old story for Kentucky, which again rely on talented freshmen who lack the poise and completeness found in other, older teams. Their talent, however, can overwhelm teams. Though they aren't as talented as some of John Calipari's previous versions, Kevin Knox and Shai Gilgeous-Alexander can ball.
We've seen it as recently as 2014 that a talented Kentucky team can sleepwalk its way through the season and come alive in March. Could 2018 be a repeat?
LSU: Tremont Waters
LSU freshman Tremont Waters is a bad man. He's averaging 15.7 points and 5.7 assists, and he looks to be the cornerstone of a few Will Wade teams that will make the NCAA Tournament in the future. This Tigers team has outperformed what many thought in the first year of their head coach, as well as their best player, but they find themselves on the outside looking in on all of the bubble talk. With nothing to lose, it could be the Tremont Waters show in St. Louis.
Ole Miss: A Miracle
Let's look at the bright side of Ole Miss' predicament: single-game elimination means anything is possible.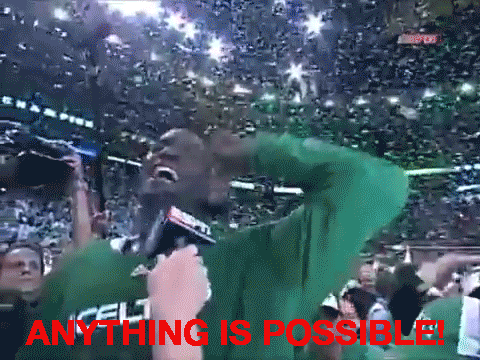 The Rebels are just 1-9 in their past 10, leading to Andy Kennedy getting fired in his 12th season. But they have earlier wins over Florida and Alabama. As Auburn football found out in this year's Peach Bowl, however, underestimating your opponent in a winner-take-all game can be deadly. Low seeds have made the semifinals four times in the past six years.
Mississippi State: Momentum
Despite an embarrassing 76-54 loss to Tennessee in their last game, Missississippi State has been playing their best basketball lately, winning seven of their previous nine before that loss. In their third year under coach Ben Howland, the Bulldogs are making the necessary strides toward respectability as a basketball school. Primarily, the defense has taken a step up, as they rank No. 54 in the country with 67.4 points against per game. Howland has won conference tournaments in the Big East and Pac-12. He's also been to three Final Fours. He can coach, the Bulldogs have momentum, and they could be a tough matchup in the tourney.
Mizzou: 3-point shooting
Mizzou is a fast-moving offense that shoots the 3 like no one else in the SEC. The Tigers are only 13 made threes back of Auburn for the conference lead in that category despite attempting over 60 fewer shots from deep. The Tigers pick their spots and execute, and it shows in their 38.3 percent mark from 3, which is No. 41 in the country. Mizzou is exactly the kind of team that can make a deep run if they get hot, but they can also depend on a bucket from their leading scorer Kassius Robertson, who is averaging 16.6 points per game.
And they've done all of that without 5-star forward Michael Porter, who could be back for the tournament. Porter was the No. 2 player in last year's class, ahead of Bama's Sexton and all of Kentucky's signees.
South Carolina: Coaching
South Carolina's senior-led Final Four team from last year has moved on, and what's left isn't exactly pretty. The Gamecocks have the worst field goal percentage in the league, as well as the only one under 40 percent, at 39.7 percent. One piece who remains, however, is coach Frank Martin, who has found a way to get the best out of even the roughest of teams. Martin's style is that "us against the world" mentality, that has led many unheralded recruits to greatness, both at Kansas State and South Carolina. The Gamecocks have wins over Auburn, Florida and Kentucky.
Tennessee: Ball movement
Tennessee has made a late push for the SEC championship, winning nine of their past 12 games, including the aforementioned beatdown of Mississippi State in their most recent outing. Tennessee has done this through sound ball movement, taking care of the ball, and capitalizing on other teams' mistakes. The Vols lead the SEC with 16.1 assists per game, and their assist to turnover ratio is third in the league. If Tennessee can continue this well-oiled attack, they will be hard to stop.
Texas A&M: Rebounding, Robert Williams
The Aggies are huge, physical, and led by one of the best players in the SEC in Robert Williams. A&M is No. 9 in the nation in rebounding and No. 5 in blocked shots, and Williams leads all active SEC players with 2.5 blocks a game. In fact, the Aggies are the only SEC team with two players in the top five in total rebounds, with Williams and center Tyler Davis making the cut. Williams actually leads the league in rebounds per game, but loses the edge in total rebounds to his teammate on account of missing games. Those two Aggies are first and third at rebounding on a per game basis. Just scary stuff right there.
Vanderbilt: Jeff Roberson
Not a lot has gone right for Vanderbilt this season, but pretty much everything that has is named Jeff Roberson. Roberson is fifth in rebounds, while averaging 7.2 a game, and fourth in points, averaging 16.9. Roberson joins Georgia's Yante Maten as the only players in the SEC that are top five in both categories. Though this is a bit of a transitional year for Vandy, they can hang their hats on a player like Roberson to grind out an SEC Tournament win.