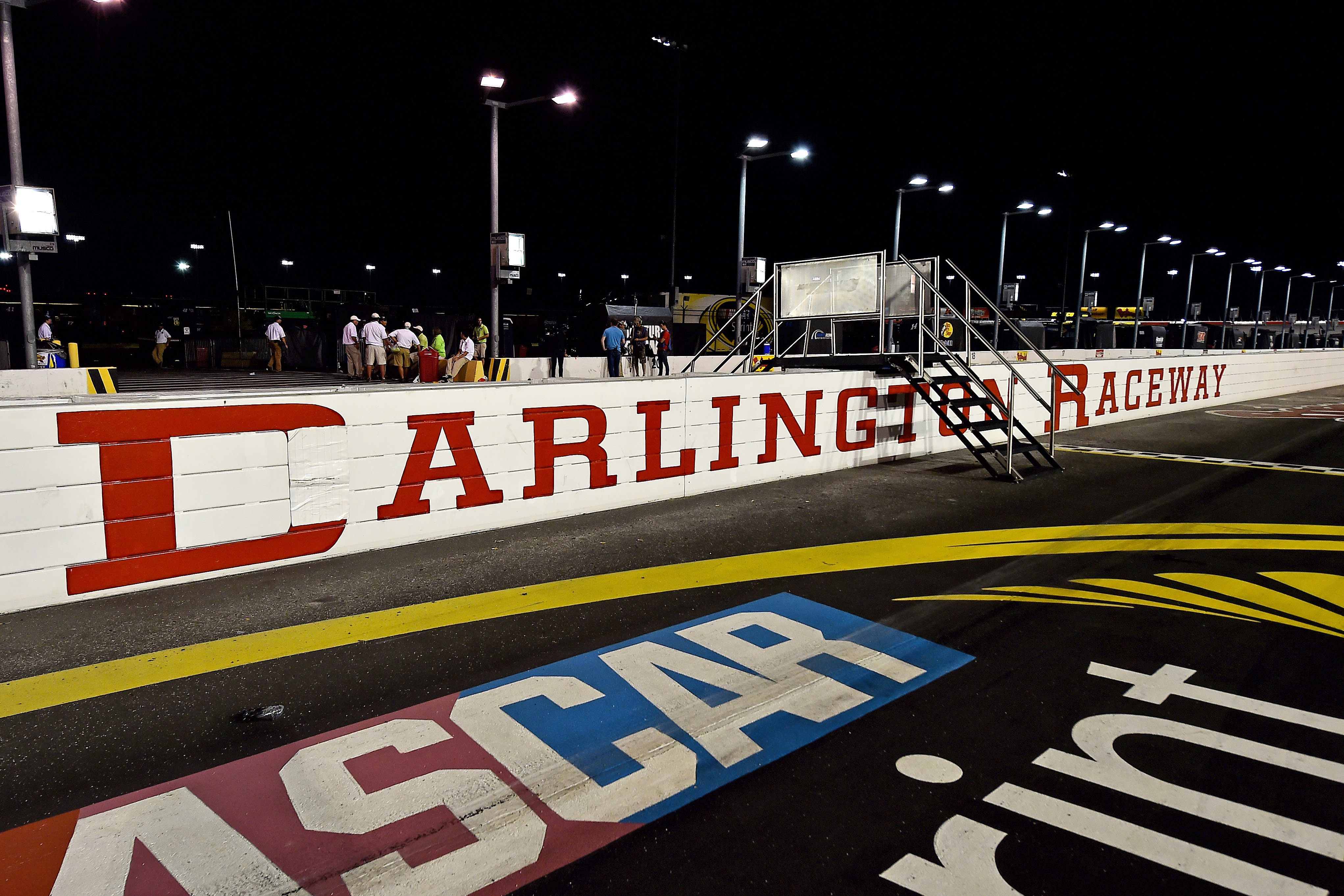 SEC
Other racetracks we'd like to see host SEC games
Start your engines. The Battle at Bristol is only 80 days away.
That's right. Tennessee's Sept. 10 football game against Virginia Tech at Bristol Motor Speedway is rapidly approaching, and all 150,000 tickets for the matchup have been sold, according to the Knoxville News-Sentinel.
With business for that game being that boffo, it makes sense — on top of the dollars — to have more college football contests at other auto racing venues. Here's a list of racetracks we'd like to see host other SEC football games.
Talladega Superspeedway
The seating capacity at arguably NASCAR's top racetrack is not what it used to be — it's down to 80,000 after a stretch when it used to hold well over 100,000 fans. But there's no denying it would be a great place to catch a game.
Despite its extensive history at Legion Field in Birmingham, the Iron Bowl will probably never go back to being a neutral-site game. But it would be pretty cool to see Alabama and Auburn go at it at Talladega one day.
Daytona International Speedway
Home of the most prestigious race in NASCAR — the Daytona 500 — since 1959, this venue warrants a big game involving Florida. The Gators' annual matchup with Georgia, which will be held in Jacksonville through 2021, is at the top of our list, but since we can't wait that long, we have another suggestion.
Another of Florida's annual battles, with Florida State, should be held at Daytona. There's no doubt that Daytona would sell out all of its 101,000 seats for that tussle.
Darlington Raceway
Playing a game here would be logistically tricky. In terms of seating capacity, Darlington seats far fewer fans (58,000) than South Carolina's Williams-Brice Stadium (80,250) and Clemson's Memorial Stadium (81,500).
But two things could happen here. If Darlington were to keep its capacity the same, we could have a really intimate matchup between the Gamecocks and the Tigers at "The Lady in Black." Or between now and when this neutral-site game might actually happen, maybe Darlington could expand its capacity to an amount worthy of this contest.
Atlanta Motor Speedway
With a seating capacity (111,000) nearly twice as large as that of Darlington, AMS could definitely handle a big-time college football game. With Georgia-Florida locked into Jacksonville for the next six matchups, we suggest the annual tussle between the Bulldogs and Georgia Tech.
Texas Motor Speedway
Kyle Field boasts the largest seating capacity (102,500) in the SEC, but it pales in comparison to what TMS can offer as a football venue. Its total permanent seating capacity is 128,655, but its total estimated capacity is 181,655.
A venue this big deserves the resumption of one of the biggest rivalries in the sport, one that ended after the 2011 season. It's time for the Aggies and Longhorns to renew acquaintances in a game and at a venue that could boast the biggest crowd in college football history.
According to the Associated Press, the NCAA-recognized attendance record for college of 115,109 was set in 2013 at Michigan Stadium for that season's matchup between the Wolverines and Notre Dame. That will at least be shattered this season at Bristol Motor Speedway.
Kentucky Speedway
Located in the city of Sparta, this NASCAR venue is almost big enough to hold combined sellout crowds from Commonwealth Stadium (61,000) and Papa John's Stadium (55,000). A sellout crowd for the Quaker State 400 held here is 107,000, an attendance figure that a matchup for the Governor's Cup between Kentucky and Louisville should draw.
Michigan International Speedway
This track doesn't seat what it used to — about 137,000 as recently as 2006 — but it still holds big events such as the FireKeepers Casino 400. We would love to see something more grandiose — a visit by Alabama against Michigan featuring Twitter buddies Nick Saban and Jim Harbaugh in front of a crowd of 71,000, not quite a Big House number but nothing to sneeze at nonetheless.