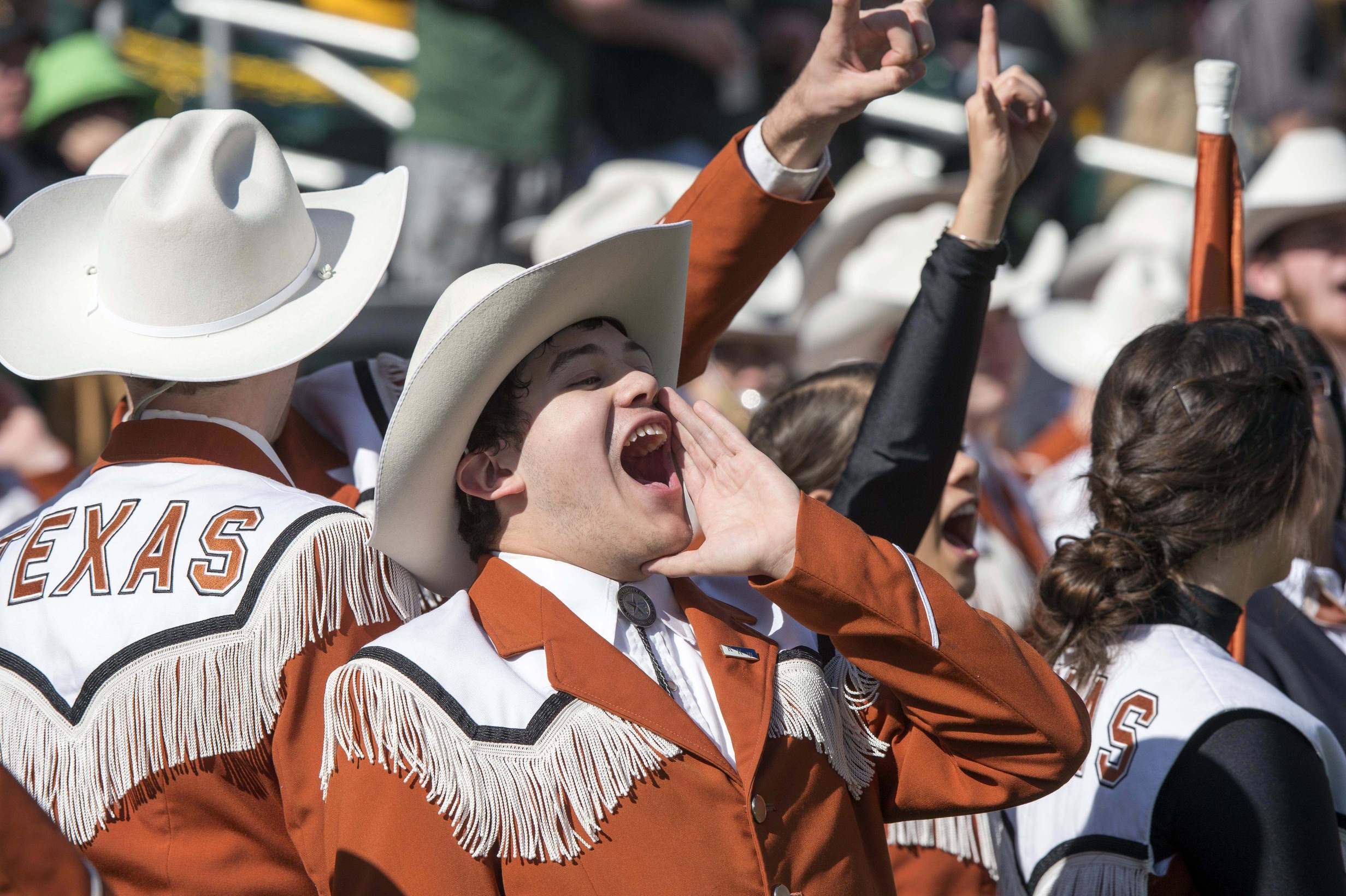 SEC
Out-of-conference series the SEC should renew
In a frenzied world of power indexes, Sagarin ratings and RPIs, it's become increasingly important for teams to build a formidable strength of schedule (SOS) to rescue their hopes of inclusion in the College Football Playoff.
Auburn might be realizing the benefits of playing a tough schedule, announcing upcoming series against Penn State in 2021 and 2022, while re-slating its home-and-home with the California Golden Bears to the 2023 and 2024 seasons.
Despite Auburn's 10-8-2 all-time mark against the Big Ten — all courtesy of bowl games — the matchups between the Tigers and Nittany Lions will mark the first regular-season contests against the conference during the modern era.
With Auburn and Penn State formulating a new rivalry, of sorts, we'd thought we'd take a look at some former series between SEC schools and out-of-conference foes that have since fallen by the wayside.
Here are some of those series we'd like to see renewed for each SEC team.
ALABAMA
Notre Dame
Last played: Alabama 42, Notre Dame 14; Jan. 7, 2013
Not too many teams can boast an all-time winning record against Alabama. Then again, not many teams have the football lineage of Notre Dame. The two programs last met in the 2012 BCS National Championship Game with Nick Saban's Tide trouncing Manti T'eo's Fighting Irish. However, prior to that title bout, Alabama and Notre Dame hadn't locked horns since playing a home-and-home during the 1986 and 1987 seasons — which yielded wins for the home teams. The Irish hold a 5-2 edge over Alabama in a rivalry that dates back to the 1973 Sugar Bowl. The Tide's season opener against Southern California will be the first time it's played the Trojans since 1985. Time to also renew some games with Notre Dame, as well.
ARKANSAS
Baylor
Last played: Baylor 9, Arkansas 5; Nov. 2, 1991
It's time to rekindle an old Southwest Conference rivalry and pair up Arkansas and Baylor once again. The Razorbacks and Bears first played one another in 1904. They'd go on to square off 69 times with a parity of 35-33-2 in favor of the Hogs. Despite the rich history, the two programs haven't faced each other since the 1991 season. That game, a snow-filled affair, ended with a crooked score of 9-5 for Baylor.
AUBURN
Texas
Last played: Auburn 14, Texas 10; Sept. 21, 1991
Auburn might as well keep it going as long as it's adding notable out-of-conference series. Rejuvenating its series with Texas could provide the best punch. The Longhorns hold a 5-3 edge in their eight tilts against the Tigers. However, Auburn has won the last two, including a 14-10 win in Austin during the 1991 campaign.
FLORIDA
Clemson
Last played: Florida 21, Clemson 17; Sept. 23, 1961
Florida and Clemson are 1-1-1 in their last three games against one another. The problem? The last of those contests came during the 1961 season. It's time to bring back the series between the two schools and give Clemson a chance to actually host some games. The Gators lead the series 9-3-1, but it should be noted that the Tigers played host to Florida a mere two times during their history — in 1911 and 1925. It's not likely the Gators will want to play the ACC's Clemson and rival Florida State in the same season. But for fans, it makes for an intriguing idea.
GEORGIA
Miami
Last played: Miami 7, Georgia 6; Oct. 14, 1966
With former Georgia head coach Mark Richt now in Miami, the timing couldn't be better for the Bulldogs and Hurricanes to renew their series. It's been 50 years since they last faced off, with Miami winning for just its fourth time in a dozen games (4-7-1) against Georgia. Richt and the Bulldogs amicably parted ways this year after 15 seasons, with Richt eventually landing at his alma mater in Miami. His return to Athens, where he tallied a 145-51 record, would make for thrilling theater.
KENTUCKY
Indiana
Last played: Indiana 38, Kentucky 14; Sept. 17, 2005
Kentucky and Indiana are already fierce opponents on the hardwood. Why not bring the rivalry back to the gridiron? The Wildcats might want to reinstate the series, if only to pull even with the Hoosiers in their all-time rivalry. Indiana holds an 18-17-1 advantage over Kentucky dating back to 1892. Despite the losing record, the Wildcats' 17 wins over Indiana are the fifth-most the program has against any out-of-conference opponent.
LSU
Florida State
Last played: Florida State 27, LSU 16; Oct. 26, 1991
LSU might have quit scheduling Florida State after their fourth-consecutive loss to the Seminoles. The Tigers, in fact, have struggled mightily against Florida State, losing seven of the nine games going back to 1968. Making matters worse is the fact that seven of those contests were held in Death Valley, and LSU won just one of those. Its other win over FSU came in the 1968 Peach Bowl. Times have changed since their last meeting in 1991. Perhaps LSU is ready to take another shot at Florida State.
MISSISSIPPI STATE
Memphis
Last played: Mississippi State 59, Memphis 14; Sept. 1, 2011
Mississippi State and Memphis were regular rivals beginning in the mid-1970s when the Tigers became an Independent. The programs went on to face each other every year between 1974 and 2003, even after Memphis jumped to Conference USA. The series was revived in 2010 and 2011 — both Bulldog wins — but has been dormant since. All told, Mississippi State has beaten Memphis 33 times, while the Tigers have returned the favor 11 times. Now that Memphis has seen a bit of a revival of its program, perhaps now is the time it would like to attempt to break its 12-game losing streak to the Bulldogs.
MISSOURI
Iowa State
Last played: Missouri 52, Iowa State 17; Oct. 15, 2011
It's time to re-dial up the Telephone Trophy. The hardware was annually doled out to the winner between Missouri and Iowa State before the Tigers packed their bags and moved to the SEC after the 2011 season. The two programs have played 104 times with Mizzou holding a decisive 61-34-9 all-time record. Former Big 12 rivals Kansas State or Kansas could also fit the bill in lieu of Iowa State, having played each the Wildcats and Jayhawks around 100 times apiece.
Counting down the worst trophies in college football — No. 5 – the Telephone Trophy: http://t.co/kpgwSmsjz1 #NCAA pic.twitter.com/8VJVDsas4J

— Yahoo Sports (@YahooSports) June 3, 2014
OLE MISS
Houston
Last played: Ole Miss 24, Houston 13; Nov. 7, 1970
Houston could capitalize on its recent spate of success by reviving its series with Ole Miss. The Rebels and Cougars haven't butted heads in 46 years. Ole Miss has owned the series, which saw the two programs play every year between 1954 and 1970, winning 15 of their 18 contests. Both teams are on an uptick and an out-of-conference series might behoove both programs.
SOUTH CAROLINA
Wake Forest
Last played: South Carolina 30, Wake Forest 0; Nov. 14, 1987
Of the top 10 teams that South Carolina has played the most all-time, only three hail from the SEC. That leaves plenty of old rivalries to select from. The Gamecocks have recently sparred with North Carolina (2015) and NC State (2009). We're staying with the Tar Heel State but opting for either Wake Forest or Duke. While South Carolina hasn't faced Duke since 1991, and its connection to Steve Spurrier — who coached at both schools — makes for an intriguing subplot, we're revving back up the Gamecocks' rivalry with the Demon Deacons. Only Clemson (42 losses) and The Citadel (40 losses) have dropped more games to South Carolina than Wake Forest's 34 defeats at the hands of the Gamecocks. The rivalry (34-20-2 USC) went on hiatus after the 1987 season, leaving South Carolina with a seven-game winning streak over the Deacons.
TENNESSEE
Georgia Tech
Last played: Tennessee 29, Georgia Tech 15; Oct. 24, 1987
The Tennessee and Georgia Tech series would celebrate its 114th anniversary this year, that is, if the Volunteers and Yellow Jackets had played each other since 1987. The rivalry continued after Georgia Tech left the SEC after the 1963 season and remains relatively close with Tennessee holding a 24-17-2 advantage. The two will face each other in 2017 at Mercedes-Benz Stadium in Atlanta, but a total renewal of the series should drum up plenty of interest.
TEXAS A&M
Texas
Last played: Texas 27, Texas A&M 25; Nov. 24, 2011
Ever since it arrived in the SEC, Texas A&M has been busy scheduling Pac-12 opponents, including tilts with Arizona State and upcoming matchups with UCLA and Colorado on the slate. Future series with Clemson and Notre Dame are also on the horizon. But perhaps it's time for the Aggies to start reconnecting with their Big 12 roots. Why not go big and fire back up their rivalry with Texas? The two turned a cold shoulder to one another after 118 games (76-37-5 Texas) once the Aggies left the Big 12 in 2012. Texas A&M's unofficial fight song, The Aggie War Hymn, is basically a testament to beating Texas. Might as well bring back the series to make the song relevant again.
VANDERBILT
Virginia
Last played: Vanderbilt 17, Virginia 14; Nov. 1, 1975
Seeing that Sewanee University no longer has a football program, we're going to need another former out-of-conference rival to renew a series with Vanderbilt. The Commodores have beaten Sewanee 31 times, their third-most wins against any opponent in their history, despite the fact that they haven't played each other since 1941. Vandy hasn't faced Tulane since 1989, but a matchup with the Green Wave lacks a certain pizzazz that a series with Virginia could provide. The Commodores and Cavaliers have met 18 times with Vanderbilt holding a 12-5-1 edge. However, it's been 41 years since they squared off. Stanford looms on the schedule in 2021, 2024 and 2025, but a jaunt into ACC country to face Virginia could prove beneficial for both programs.